Arrival/Check-In: I arrived at the new Taj Dubai property a bit past midnight after a long trip from New York. A friendly doorman greeted me as I entered the lobby, which was still quite lively for the hour. At the front desk I was directed to an open desk and seat where I began the check-in process. While waiting for the attendant to review the details of my reservation, I was presented with a cold towel and a refreshing tea beverage, which was just what I needed. Within minutes, staff escorted me to the elevators which brought me to the appropriate floor. I was satisfied with the quick and concise check-in process — essential after any type of long-haul travel.
Guest Quarters: I stayed in a lovely luxury room with a view of the Burj Khalifa. Upon entering the room, the overall size and space impressed me most. To the right of the doorway was a spacious area to place luggage and bags, as well as a closet for hanging clothes. This made it easy to unpack and organize my belongings in one convenient area. Making my way down the hallway, I entered the bathroom, which had a simple yet luxurious design. I appreciated the large vanity area complete with a large wall mirror, a smaller magnified mirror and double sink space. The large bathtub looked ideal for a relaxing bubble bath, while the separate shower stall offered a powerful rainfall showerhead. Directly behind the bathtub a large window allowed you to see into the separate bedroom area. During the morning and daytime hours, this provided natural sunlight in the bathroom space. In the bedroom area, I enjoyed the view of downtown Dubai and the Burj Khalifa, particularly in the evening hours. I was comfortable sleeping in the king-sized bed, which faced a large, wall-mounted flatscreen television. The bedside tables included plugs and a variety of buttons for room-lighting options. The desk area provided ample space and visible outlets for a working business traveler. While I came prepared with an appropriate international plug adapter, the outlets at the Taj Dubai accommodated all plug devices without requiring an adapter.
Services/Amenities: I had a wonderful dining experience at Bombay Brasserie, one of several on-site restaurants. The Indianinspired cuisine was delicious, and I enjoyed sitting at the bar area, where I could watch the chefs cook in an open kitchen. My server was incredibly helpful, as I was not too familiar with Indian cuisine. From appetizers to dessert, he offered details on the must-try options, including the most popular and traditional dishes on the menu. I also enjoyed lunch at Byzantium Lounge, another dining option at the hotel. The restaurant is ideal for an afternoon tea or coffee, light snacks and sandwiches. My colleague and I grabbed a quick meal before meetings and enjoyed the view from the mezzanine level of the luxurious lobby on the first floor.
In addition to the variety of dining options, Taj Dubai offers guests opportunities to relax and recharge during their stay. The pool area includes an infinity waterfall and a swim-up bar. While I did not experience the pool during my stay, I was told it is best to visit the area between 7 a.m. and 2 p.m. due to the positioning of the property and the sunlight. Off the pool area, guests can enter the property's Jiva Spa. I treated myself to a spa treatment and was pleased with my experience. The spa attendants reviewed the menu in detail and helped me select the appropriate treatment. I highly recommend experiencing the spa at the Taj Dubai — the service was the epitome of luxury.
The Experience: From the dining and spa to the guest quarters and staff, I couldn't have been more satisfied with my experience at the Taj Dubai. In a convenient location, the property offers all the necessary amenities and services for a business or leisure traveler, whether traveling solo, with colleagues, with family or a significant other. I highly recommend staying at the Taj Dubai and would gladly experience the property again.
GT CHECKLIST
[checklist]
[item check=yes]Doorman/valet[/item]
[item check=yes]Less than 10 minutes for check-in[/item]
[item check=yes]Separate tub and shower[/item]
[item check=yes]Large vanity[/item]
[item check=yes]High-quality towels[/item]
[item check=yes]Powerful, unattached hair dryer[/item]
[item check=yes]High-quality bed linens[/item]
[item check=yes]Large, flat-screen television[/item]
[item check=yes]Large desk with convenient outlets[/item]
[item check=yes]Large, complimentary laptop safe[/item]
[item check=yes]Complimentary in-room WiFi[/item]
[item check=yes]Complimentary bottled water[/item]
[item check=yes]Stocked minibar[/item]
[item check=yes]Ample lighting[/item]
[item check=yes]In-room coffeemaker[/item]
[item check=yes]Iron and ironing board[/item]
[item check=yes]On-site restaurant[/item]
[item check=yes]24-hour room service[/item]
[item check=yes]24-hour state-of-the-art fitness center[/item]
[item check=yes]Turn-down service[/item]
[/checklist]
Taj Dubai
Burj Khalifa Street
Dubai, United Arab Emirates
tel 971 4 438 3100
tajhotels.com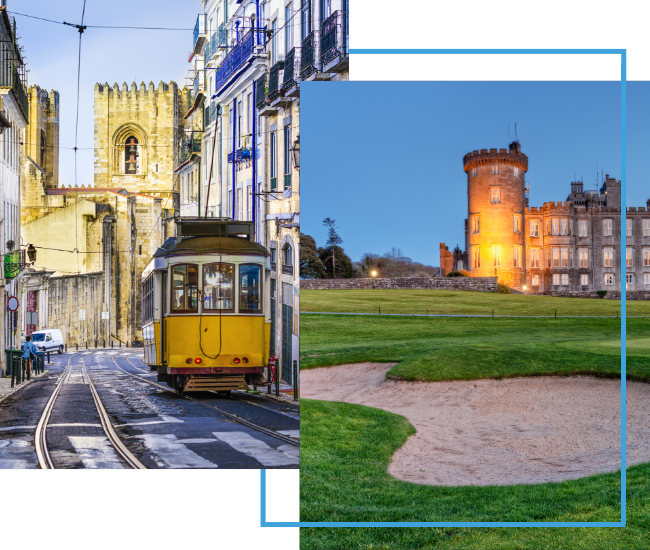 FX Excursions
FX Excursions offers the chance for once-in-a-lifetime experiences in destinations around the world.
Explore Excursions
If fabulous food and beverages are a must-have for any weekend getaway, then look no further than the City of Brotherly Love. Whether your palate has a penchant for vibrant Latin American fare or cozy French cuisine, whether you're an oenophile looking to swirl, sniff and sip your way around the globe or you'd rather sample farm-to-glass cocktails, Philly's got it all this fall. (With the exception of Bolo, which is a short taxi or Uber ride away and definitely worth the trip, the rest of these spots are all within walking distance of each other.)
Sponsored Content
Exclusive Sailing with Global Traveler
From Santoríni to Dubai to New York, some hotels just have that "it" factor that draws visitors far and wide. For some hotels it's their proximity to popular landmarks and attractions, for others it's their amenities. But these hotels have something few can claim: a true room with a view.