ARRIVAL/CHECK-IN: As I pulled up to Hotel Oderberger, my first impression was of a glorious boutique hotel that looked like a castle built on a residential city street. The main entrance leads to the front desk which overlooks a stunning 65-foot-long indoor pool surrounded by Neo-Renaissance columns, a vaulted stone ceiling and windows reminiscent of those found in churches. On the other side of the desk, a grand staircase leads to the second floor, where the view is breathtaking. The staff greeted me with a warm welcome.
GUEST QUARTERS: The guestrooms exude an old-country modern feel with a hint of bohemian charm. The bathroom was updated with a walk-in glass shower and a vintage towel warmer. My room's high ceilings made it seem larger and brighter, with an entire wall of windows offering the option of blackout shades. There was plenty of space for two, with a double bed and separate closet spaces.
SERVICES/ AMENITIES: Aside from the stunning pool, the property features a lot of other amenities such as an underground spa with a large sauna surrounded by lounging areas for pure relaxation. The Fireplace Bar serves favorite wines and spirits from around Germany set in a cozy, sophisticated, dimly lit room — a perfect place to start or end your evening. The phenomenal breakfast buffet is served in The Restaurant, featuring an industrial-chic design, making it a fun spot to mingle with friends. The buffet offers a large selection of options accommodating all dietary restrictions and ranges from homemade pastries, waffles and omelets to a spread of fruits, cheeses and vegetables. It was a great way to start the day.
TOP TAKEAWAYS:
Hotel Oderberger is a charming hotel in a beautiful neighborhood surrounded by many dining options.
The hotel's location close to Schwedter Strasse tram stop makes it easy to get to other nearby attractions and shopping.
Overall, this hotel rates a 10/10.
HOTEL ODERBERGER BERLIN
Oderberger St. 57 10435 Berlin, Germany
tel 49 30 780 089 760
hotel-oderberger.berlin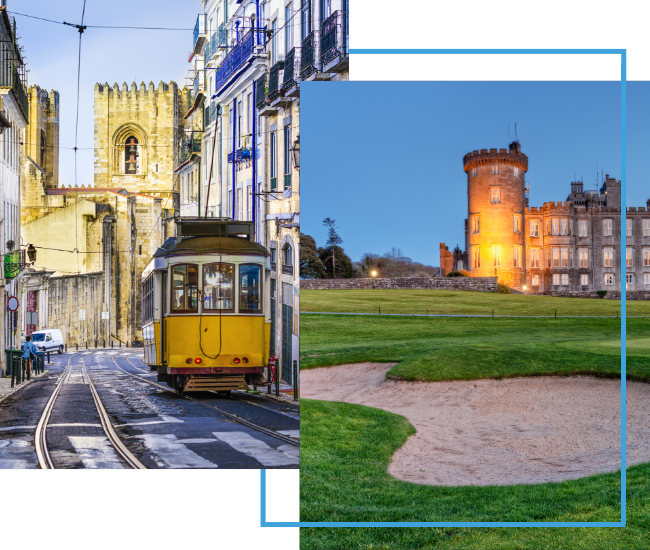 FX Excursions
FX Excursions offers the chance for once-in-a-lifetime experiences in destinations around the world.
Explore Excursions
The Perelman Performing Arts Center (PAC NYC), the cultural cornerstone and final public element of the World Trade Center site, opened this September.  The new performing arts center in Lower Manhattan provides a dynamic home for the arts, serving audiences and creators through flexible venues enabling the facility to embrace wide-ranging artistic programs.
Sponsored Content
Experience the life-changing destination of Greece by exploring its island gems in the Ionian Sea. Scattered off the western coastline of Central Greece, to the south of Peloponnese, the Ionian Islands are an island group comprising large and small islands.
Whether you call secondhand fashion treasure troves "thrift stores," "fripperies," "charity shops," "vintage boutiques" or something else, shifting the paradigm from "old clothes" to "new finds," you may find the best, most conversation-starting souvenirs inside these shops and neighborhoods located in the world's most fashionable cities and a few unexpected places.