Arrival/Check-In: I arrived in Auckland early in the morning, around 7 a.m. The hotel had my flight itinerary and kindly offered an early check-in so I could freshen up from my long flight and get settled. I found this exceptional and extremely thoughtful. Check-in took about 10 minutes, and the front desk provided excellent service and directions to my room and other facilities on the property.
Guest Quarters: The Heritage Auckland has two wings: the Hotel and the Tower. I stayed in the Hotel Wing's deluxe family suite which included two queen-sized beds separated by a dividing door for added privacy at night. The high ceiling, original jarrah wood columns and native timber floors captured the charm and character of the original 1920s building. A kitchenette, large writing desk and in-room safe were convenient. The modern and convenient bathroom offered a separate bath and shower; I especially enjoyed the Manuka Spa toiletries. The comfortable bed and bedding provided me a great sleep my first night in New Zealand.
Services/Amenities: Heritage Auckland is known for its resort-like facilities, including a recently refurbished rooftop pool overlooking the harbor, two well-equipped health clubs, an all-weather lap pool, a Jacuzzi, a sauna and a tennis court. A restored Art Deco ballroom, eight conference rooms, café, bar, signature restaurant, hair salon and gift shop complete the on-site facilities.
Dinner at the on-site Hector's Restaurant, which caters to vegan and vegetarian diets and is located in the hotel's lobby level, was divine, and the breakfast buffet the following morning proved equally delicious.
The Experience: I had a wonderful experience at the Heritage Auckland and would absolutely stay at the property again. The hotel offers all the amenities a business or leisure traveler could possibly want.
The rooftop pool deck and gym were exactly what I needed during my stay. I was up early from jet lag and got in a great workout in the morning. Exercising outside (in the great weather) with the sweeping views of the city and harbor offered a perfect way to start my holiday in New Zealand.
Heritage Hotel Auckland
Hotel Wing
35 Hobson St.
Auckland, New Zealand
el 64 9 379 8553
heritagehotels.co.nz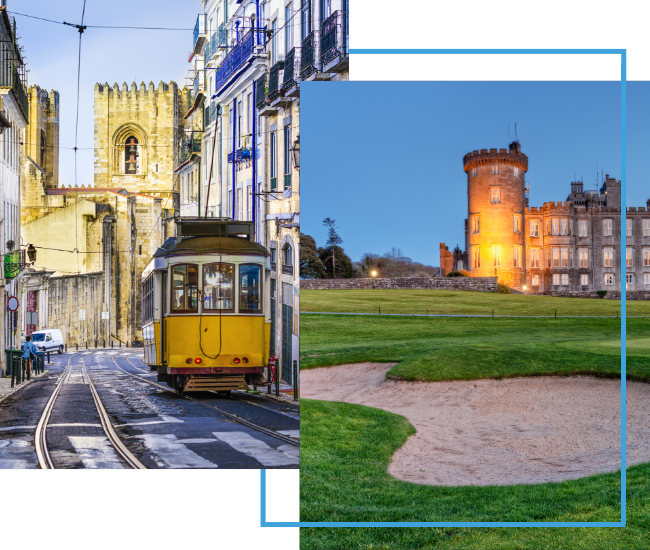 FX Excursions
FX Excursions offers the chance for once-in-a-lifetime experiences in destinations around the world.
Explore Excursions
Pleasant weather, autumn foliage and vibrant flowers are among the many delights awaiting nature lovers at botanical gardens and arboretums across the United States. However, some of these green spaces take on additional color this month and through Halloween when enterprising gardeners, landscape architects, management and other creative minds cast a spell with themed environments running the gamut from spooky to utterly bewitching.
Sponsored Content
Many small- and medium-sized businesses face time and budget constraints when organizing corporate hotel travel for employees. To address this problem, IHG® Business Edge emerged as a cost-free business travel solution for small- to medium-sized enterprises, offering travel managers exclusive access to enticing perks, handpicked educational resources and comprehensive company travel metrics. IHG Business Edge connects our loyal customers to our portfolio of 5,800 hotels and resorts across 18 brands in more than 100 countries.
For travelers who love all things autumn, Crystal Springs Resort, New York City's closest destination resort, features special offers and experiences to meet the demands of everyone's fall bucket list. Located only 80 minutes outside New York City in Sussex County, New Jersey, Crystal Springs Resort offers a quick getaway to enjoy fall foliage. Are any of these new offers or experiences on your bucket list?