ARRIVAL/CHECK-IN: We arrived at the Meadowbrook Inn around 2 p.m., before check-in time, but I checked at the desk to see if our room happened to be ready ahead of schedule. It wasn't quite ready yet, but they offered to give me a call when it was all set. So we decided to take a short drive up the Blue Ridge Parkway to Grandfather Mountain for a nice, scenic hike on this beautiful fall day.
During our hike I did receive a call stating our room was ready at 3 p.m. We took our time and enjoyed our hike and the beautiful views of the Blue Ridge Mountains, one of the major chains of the Appalachian Mountains. Proximity to these amazing hiking trails is definitely a major draw for this hotel.
When we got back to the hotel, check-in was swift, and after passing through the quaint and cozy lobby furnished with chairs and a fireplace, we headed to our room.
GUEST QUARTERS: Our room had sliding glass doors that opened up to the first-floor terrace featuring a fire table — a great place to relax with a glass of wine on a chilly evening. We could also hear the relaxing sounds of a babbling brook with a small waterfall and a duck pond. The room offered two double beds, a chair, desk and a television. WiFi is complimentary. The bathroom had a combination tub and shower with nice stone tiles. The next morning I took a shower and discovered the bathroom lacked a hairdryer, which I found odd. But if I had more thoroughly read the COVID-19 info sheet given at check-in, I would have seen hairdryers and irons are available upon request at the front desk. But we were in a hurry to get going, so I just left with damp hair. Lesson learned for next time — read the new COVID- 19 rules carefully!
SERVICES/AMENITIES: Due to COVID-19, some amenities were altered during our stay, but even with the restrictions, the property has tried to make amenities available as best it can. The pool and fitness room were not generally open, but you could make a reservation to use them.
Breakfast was offered as a take-out box instead of a buffet. Instead of the welcome reception on Fridays and Saturdays, beer and wine by the bottle were available for purchase and could be enjoyed on the terrace.
One thing I found remarkable about Meadowbrook Inn was the number of meeting spaces. It offers 10,000 square feet of conference, meeting and event space distributed across multiple locations on the property. The event spaces range from a gazebo outside, perfect for an intimate wedding, to the outdoor spaces on the. Patio or the Terrace, to the large Four Seasons Ballroom, which can accommodate up to 350 people. These spaces, paired with five other meeting rooms, make this property flexible for many different needs.
The hotel was within walking distance of downtown Blowing Rock, home to many restaurants and quaint boutique stores. This, and the proximity to outdoor activities such as hiking, zip-lining or skiing, make Meadowbrook a great place to stay in this mountainous area of western North Carolina.
TOP TAKEAWAYS:
The hotel has a new rooftop apiary which features two hives of Italian hybrid honey bees. The wildflower honey is harvested in partnership with Bee Kind Family Farm and used by the executive chef in signature dishes for banquets and events.
During the summer, an heirloom vegetable and herb garden is planted near the duck pond.
Meadowbrook Inn
711 Main St.
Blowing Rock, NC 28605
tel 828 295 4300
meadowbrook-inn.com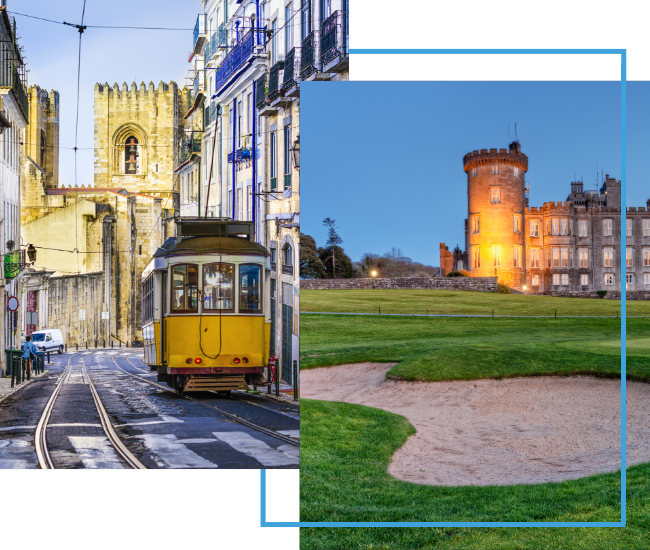 FX Excursions
FX Excursions offers the chance for once-in-a-lifetime experiences in destinations around the world.
Explore Excursions
If fabulous food and beverages are a must-have for any weekend getaway, then look no further than the City of Brotherly Love. Whether your palate has a penchant for vibrant Latin American fare or cozy French cuisine, whether you're an oenophile looking to swirl, sniff and sip your way around the globe or you'd rather sample farm-to-glass cocktails, Philly's got it all this fall. (With the exception of Bolo, which is a short taxi or Uber ride away and definitely worth the trip, the rest of these spots are all within walking distance of each other.)
Sponsored Content
One affordable plan can protect an entire year of trips: business or pleasure, short or long, domestic or international.
From Santoríni to Dubai to New York, some hotels just have that "it" factor that draws visitors far and wide. For some hotels it's their proximity to popular landmarks and attractions, for others it's their amenities. But these hotels have something few can claim: a true room with a view.