Arrival/Check-In: I arrived at Kimpton Everly early in the evening. Believe it or not, my Uber was able to beat the well-known L.A. traffic, which worked out perfectly since it afforded me a couple of hours to burn before dinner plans. After swiftly checking in, I made my way to Hollywood Boulevard (just around the corner) to see all the stars and enjoy the beautiful weather. Sunny and 80 degrees in the middle of December is not something this Philly girl is used to.
Guest Quarters: I stayed in room 1012, conveniently located near the elevator. As I entered, I was immediately drawn to my view — having the Hollywood Hills in my "backyard" offered quite the sight. Immediately to the right of the entryway was the bathroom with one sink on a blackishgray marble counter. A large shower offered dispensers of Atelier Bloem shampoo, conditioner and body wash, which smelled amazing.
Past the bathroom on the right was a table and a fully stocked minibar. Opposite that, I was happy to see a freshly made California king-sized bed with plush white pillows and a down comforter. On the way out of the room to the right, a decent-sized closet held the basics: hangers, iron, ironing board and full-sized mirror. One thing I will mention is the extremely soft robe. I'm a bit of a robe snob, so I appreciate when a hotel provides a nice one. The room also featured a large, flat-screen TV, though I didn't make much use of it.
Services/Amenities: As many of you may know, the Kimpton hosts a complimentary wine hour every day, a tradition started in 1981 by Bill Kimpton. As the founder, he wanted to offer a gathering place for guests to feel a sense of community and include it in the room rate. I found it a great way to relax and get a quick drink before dinner.
The front desk was available to help with whatever I needed. Even avid travelers sometimes forget the little things, which can make a big difference. Kimpton Everly has this covered. In my bathroom, I discovered a list of items available upon request such as a cellphone charger, lip balm, curling/ straightening irons, apparel tape, a make-up mirror, stainremoving wipes, TSA-approved liquid bags, razors, tweezers … you name it! It was nice to know I could get these without having to make a trip to a local store or pharmacy. Last, and especially not least, was the rooftop pool bar — a perfect place to take out your laptop, catch up on emails and enjoy the California sun.
TOP TAKEAWAYS:
◆ During the wine reception, your furry companions are allowed to join in the festivities.
◆ The property is located just a few blocks from Hollywood Boulevard, so you can conveniently see all the stars.
◆ The rooftop pool was a perfect place to relax and enjoy the L.A. view. Yoga mats are available in the room as well.
KIMPTON EVERLY HOTEL
1800 Argyle Ave.
Los Angeles, CA 90028
tel 213 279 3532
everlyhotelhollywood.com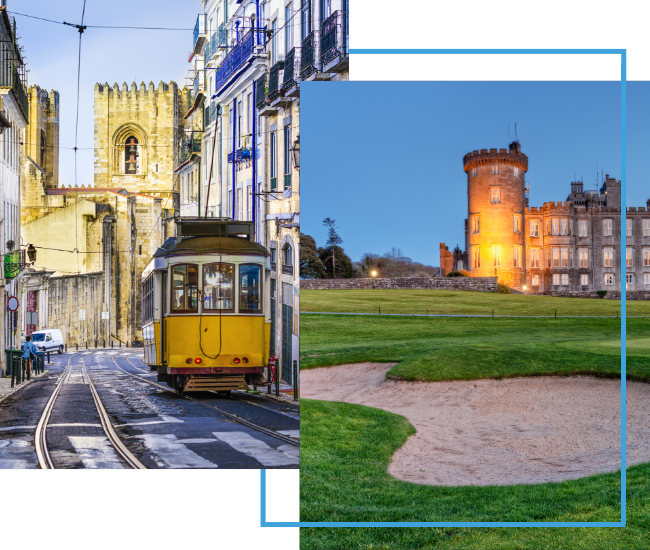 FX Excursions
FX Excursions offers the chance for once-in-a-lifetime experiences in destinations around the world.
Explore Excursions
Norway, a haven for visionary artists, architects and designers, showcases an exceptionally diverse array of cultural attractions. This year, the country commemorates exciting milestones and unveilings captivating enthusiasts of the arts, from iconic scenic routes to new museums to gallery openings. Up Norway features these new offerings in personalized itineraries catered to aesthetes.
Sponsored Content
Experience the life-changing destination of Greece by exploring its island gems in the Ionian Sea. Scattered off the western coastline of Central Greece, to the south of Peloponnese, the Ionian Islands are an island group comprising large and small islands.
As a peripatetic traveler, I am always trying to balance the pleasures of dining well with a life-long challenge to control my weight. It's not always easy, because I consider tasting typical, authentic regional dishes among the highlights of most journeys, and those foods are rarely known for "healthful" rankings! So, I started staying at spas way back in the 1980s — before they were ubiquitous — because meals were assured to be pure, clean and wholesome.