Arrival/Check-In: After a lengthy flight from back East (Philadelphia) and the now all-too-common Los Angeles traffic snarl, it was wonderful to encounter efficient, smiling doormen and bellmen at the crescent-shaped, sweeping entrance of the Sofitel. I was accompanied to the two-person check-in station; the Sofitel Beverly Hills needs no more than two desk personnel most times — again, efficiency was the name of the game. Check-in took just more than five minutes, and a staff person escorted me to my room while informing me of the hotel features (fitness center, spa, pool, bar/nightclub, area destinations, The Beverly Center across the street and more). Once in my room, I had a few minutes before a late afternoon meeting to take my first look at one of the hotel's superior king guestrooms.
Guest Quarters: The Sofitel Beverly Hills boasts 295 guestrooms and 28 suites on 10 floors, including the 950-square-foot Presidential Suite. My accommodations were spacious and modern with a king-sized bed; lengthy dresser/minibar combination; desk area with convenient USB and electrical outlets; and, past a separate wall, a bathroom and shower area. The vanity featured an oversized sink, towel tree and cosmetics areas mounted waist-high on one wall. The glassed-in shower featured a Speakman rain fixture. Large, wooden louvered blinds covered the windows; mine opened on the lower portion of the Hollywood Hills. Most extraordinary for me was the bedding, an amazingly comfortable SoBed — Sofitel's signature featherbed and duvet sleep system. A delight!
Services/Amenities: The prominent gathering spot of the Sofitel, Estérel, offers guests a complete range of dining options, from Le Jardin French garden patio to a private cocktail party in The Aviary. The dinner menu features unique French and California cuisines, often combined into one. It's a wonderful place to meet, to dine and to observe — after all, this is Beverly Hills. For pampering, there's SoSpa, a complete day spa featuring Decléor and Carita products for welcome relaxation, and a well-equipped fitness center with 34 strength and cardio machines. And, of course, for those last-minute touch-ups, the Sofitel can give you the Hollywood look in La Salon.
The Experience: At Sofitel, you're not going to forget you're in town. There's the roof-deck pool with a city view and a seating area/event space perched above. You'll see few people languishing in the lobby; there are meetings to attend, dinners to enjoy, planes to catch. For the business traveler, this means a comfortable, modern, well-equipped facility with a decidedly European flair and extremely accommodating staff.
Sofitel Los Angeles at Beverly Hills
8555 Beverly Blvd.
Los Angeles, CA 90048
tel 310 278 5444
sofitel.com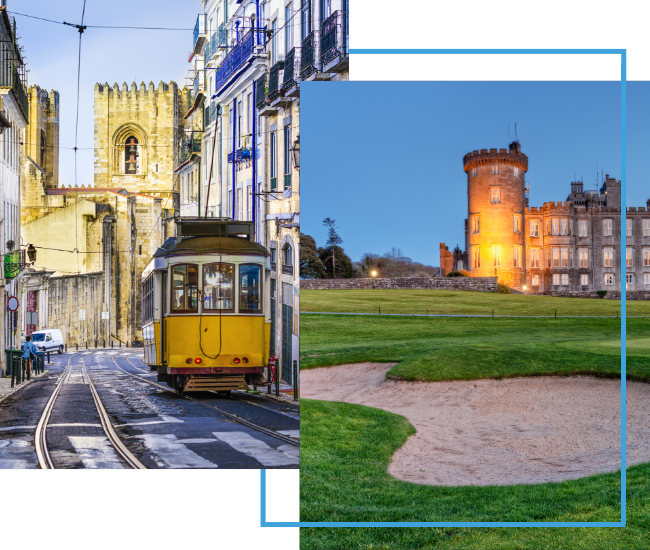 FX Excursions
FX Excursions offers the chance for once-in-a-lifetime experiences in destinations around the world.
Explore Excursions
Imagine yourself lounging in a stone cottage suite with a fireplace and freestanding tub, sipping hot chocolate in a rustic game and reading room with a raftered ceiling, and ice skating and cross-country skiing in the crisp mountain air. Sounds pretty perfect, doesn't it? Especially when you add in seasonal touches.
Sponsored Content
One affordable plan can protect an entire year of trips: business or pleasure, short or long, domestic or international.
For the first time in Olympic history, when the 2024 Summer Olympics kick off on July 26, 2024, they will not do so in a stadium. Instead of an Olympic venue, the entire city of Paris will become the Olympic stadium, hosting the games among monuments, on bridges and on the grounds of some of the world's most historic sites. The Opening Ceremony will take place on the River Seine, where athletes will drift along on a flotilla of boats as spectators wave them on from the quays and bridges throughout the city.