Arrival/Check-In: I arrived in Hong Kong on a pleasant Thursday afternoon. Due to Occupy Central protesting, I expected some traffic; however, it took only about 40 minutes to travel from Hong Kong Airport to The Ritz-Carlton. The hotel is located on the top floors of the International Commerce Centre in Kowloon, giving a feel of class, business and amazing views. Valets personally greet you at the drive and escort you to the elevator, where you're directed to the 103rd floor. The vast lobby opens into dark marble, wood and soft lighting, and it bustles with guests. Just to the left is the concierge; within minutes I was pleasantly checked in, given instructions to the club level and taken to my room on the 116th floor.
Guest Quarters: My Grand Victoria Harbour room was amazing. Walking into the room, I first noticed the panoramic views and light spilling in from the windows. The natural light plays off the combination of dark wood furniture accents and cream carpets. The king-sized bed dominates the right side of the room with its 400-thread-count linens, down pillows and dreamy mattress that offers an excellent night's sleep. A 42-inch flat-screen TV faces the bed; a marble console built into the wall under the TV runs along the entire side of the room, offering a place to hold your many incidentals. The large desk sits in front of the windows, with numerous electrical outlets and a desk lamp.
The full marble bathroom features an open concept with bright lighting. The cream-accented double sink offers plenty of space for personal items, and extra lighting surrounds the over-sized mirror. The vanity offers multiple outlets, but be careful — the socket blew out my hair tool. Ritz-Carlton's specialized Aspry amenities have a rich citrus scent, delicate and not overwhelming for female guests. The large, stand-alone shower includes a rainforest showerhead, always a favorite of mine. Frosted glass separates the shower and toilet rooms.
Services/Amenities: The Ritz-Carlton's renowned club level lives up to its name at the Hong Kong property. Situated on one of the top floors of the skyscraper, the club lounge features floor-to-ceiling windows with views of the harbor and skyline. Club guests have all-day use of a buffet area, a lounge section and a library and meeting room. I took advantage of the great breakfast and, even better, lunch/tea service a few times during my stay.
The 24-hour fitness center on the top floor is unmatched at any other Hong Kong property. Guests can run on the many treadmills or swim in the lap pool with full views of the city — quite an incentive to stay awhile.
The hotel also offers premium dining experiences, including Tosca, a unique take on Italian cuisine. Be sure to check out OZONE, a lounge/bar, promoted as the highest bar in the world, which you can access via an elevator off the lobby floor. The outdoor bar and seating area is a treat and a perfect place to relax after a day of meetings.
The Experience: During my entire stay, staff greeted me with a sincere "Hello Ms. Allen," which made me feel special amid the constant rush of doing business in Hong Kong. The hotel is centrally located to most of Kowloon; although not really within walking distance, the MTR is close, and taxis can take you across the harbor quickly. The International Commerce Centre is connected to a high-end mall with premium shopping and even more restaurants to try. Overall, I enjoyed a perfect stay and look forward to a return visit.
GT CHECKLIST
[checklist]
[item check=yes]Doorman/valet[/item]
[item check=yes]Less than 10 minutes for check-in[/item]
[item check=yes]Separate tub and shower[/item]
[item check=yes]Large vanity[/item]
[item check=yes]High-quality towels[/item]
[item check=yes]Powerful, unattached hair dryer[/item]
[item check=yes]High-quality bed linens[/item]
[item check=yes]Large, flat-screen television[/item]
[item check=yes]Large desk with convenient outlets[/item]
[item check=yes]Large, complimentary laptop safe[/item]
[item check=yes]Complimentary in-room WiFi[/item]
[item check=yes]Complimentary bottled water[/item]
[item check=yes]Stocked minibar[/item]
[item check=yes]Ample lighting[/item]
[item check=yes]In-room coffeemaker[/item]
[item check=yes]Iron and ironing board[/item]
[item check=yes]On-site restaurant[/item]
[item check=yes]24-hour room service[/item]
[item check=yes]24-hour state-of-the-art fitness center[/item]
[item check=yes]Turn-down service[/item]
[/checklist]
The Ritz-Carlton, Hong Kong
International Commerce Centre
1 Austin Road W.
Kowloon, Hong Kong
tel 852 2263 2263
ritzcarlton.com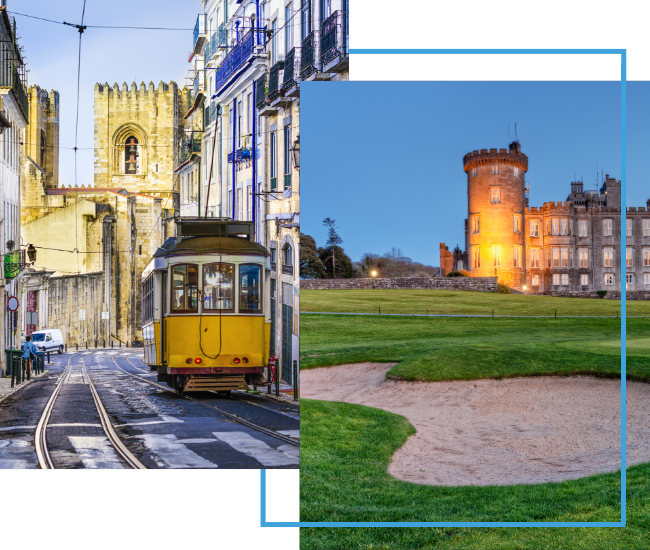 FX Excursions
FX Excursions offers the chance for once-in-a-lifetime experiences in destinations around the world.
Explore Excursions
There is something magical about sipping a glass of local wine while watching the sun slip into the Aegean Sea as the afterglow tinges traditional, white-washed Cycladic houses with glorious shades of rose, purple and gold. Ancient Greeks believed Helios, the Sun God, caused sunsets by driving his fiery chariot into the sea. Standing at water's edge in Mykonos, watching the sky slowly turn from purple to inky black, you almost believe it.
Sponsored Content
United Airlines is in the midst of a major initiative to modernize its fleet over the next several years. After first announcing the plan in 2021, planes fitted with United's signature interior are finally beginning to appear across the airline's narrowbody fleet of Boeing and Airbus planes. United flyers are sure to notice these enhancements from the moment they step on board: Each new or updated plane sports remodeled seats, seatback entertainment screens for everyone, Bluetooth connectivity and more, all adding up to a better experience on every journey.
The prospect of a post-visit treasure hunting session inside the shops of landmark museums such as the Louvre in Paris, the Uffizi Gallery in Florence and The British Museum in London can be irresistible. However, some of Europe's smaller and more unusual museums boast retail spaces with a surprising "wow" factor, often as well-curated as the galleries.