ARRIVAL/CHECK-IN: Having missed my connection because of a delayed flight out of Sarasota, I arrived in Kansas City six hours later than originally anticipated. Fortunately, Loews Kansas City proved the perfect respite in the middle of my challenging day of travel. As I walked into the lobby, I immediately noticed the modern, upscale design with crisp lines and incredibly high ceilings. I was greeted warmly, especially for someone arriving near midnight, and was given a corner room on the 24th floor.
GUEST QUARTERS: There's a sophisticated, modern twist on vintage aviation within Loews Kansas City. Black- and-white photos of antiquated airplanes, alongside consistent shades of ecru, gray, black and white, fill the hotel. The carpet is a replica of old flight patterns used by Trans World Airlines and a notable design feature. Even the bathroom borrowed concepts of what one experiences in an airplane lavatory, with the obvious exception of much more space! The central mirror is split into three pieces and rounded at the top edges, harkening back to many lavatories I've been inside. White countertops, sliding double-glass doors leading into a double shower and plenty of crisp, white towels allowed me to wash away the day of travel and prepare for bed.
As I pulled the curtains, I noted my room overlooked Kauffman Center for the Performing Arts. With 800 rooms and 60,000 square feet of meeting space available, the hotel stands as a notable structure on the Kansas City skyline, and from the 24th floor it seemed I could see the entire city. Finally, I was delighted to receive a charcuterie tray of nuts, meats and cheeses waiting for me on the dresser. The snack proved quite handy for my late arrival and a thoughtful gesture by the hotel staff.
SERVICES/AMENITIES: Located just inside Loews Kansas City, Bar Stilwell is the place to be on any gives night. Named after railroad builder and innovator Arthur Stilwell, the bar hosts live music twice a week, along with light fare and eclectic cocktails every day. The design of Bar Stilwell can almost be considered a second lobby … it's welcoming and chic, grandiose and approachable. I have several friends in the area who say it's their favorite place to hang out during a free weekend in Kansas City.
Loews Kansas City also offers breakfast, weekend lunch/ brunch and dinner at The Stilwell, a separate dining area from Bar Stilwell. Further, Horsefeather Social, the seventh- floor rooftop bar, offers craft beer, cocktails and an inspiring view. And as previously mentioned, the amount of event space makes the hotel an ideal location for conventions, weddings and more. When I toured the property with Mark Champa, director of sales and marketing, he noted how many distinguished photographers reserve the space for professional photo shoots in architecture and bridal magazines. The clean lines and fresh pops of color throughout the library nearly cry out and beg someone with a discerning eye to capture the perfect shot for remembrance.
TOP TAKEAWAYS:
Loews Kansas City captures the spirit of the city by maintaining a warm, welcoming ambience alongside elevated design and attentive staff.
Choosing a corner room gives you floor-to-ceiling windows on not one but two walls in your room.
Bar Stilwell and Horsefeather Social are top destinations for locals, not just travelers staying at the hotel.
LOEWS KANSAS CITY
1515 Wyandotte St. Kansas City, MO 64108
tel8168977070
loewshotels.com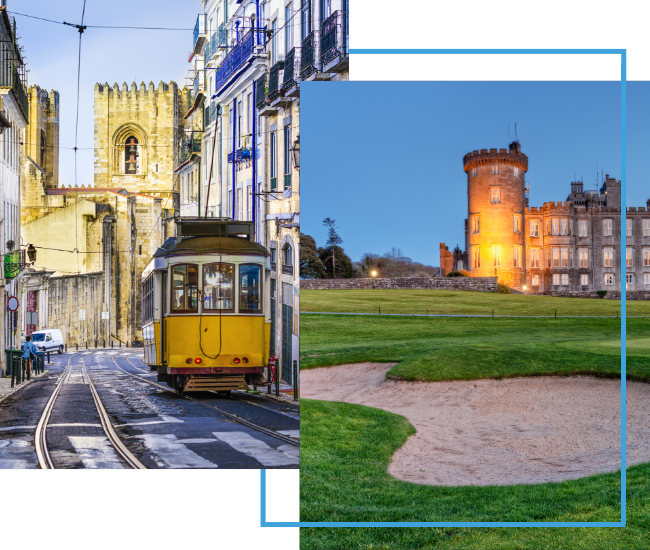 FX Excursions
FX Excursions offers the chance for once-in-a-lifetime experiences in destinations around the world.
Explore Excursions
While the 372-passenger Viking Polaris expedition ship, launched in September 2022, falls midway in size between Viking Cruises' intimate river cruise ships and large-scale ocean ships, it is operated with the same attention to detail and personalized service.
Sponsored Content
The Global Business Travel Association (GBTA) believes business travel is a fundamental force for good and brings the industry together to connect, innovate and set new standards. With members from across the globe, GBTA engages the many voices of business travel to build a collective future, providing a platform for buyers and suppliers to come together, connect with peers, grow their network and shape the future of the industry.