ARRIVAL/CHECK-IN: I flew to New York from our offices in Sarasota after a quick few days in Miami for meetings. Upon arrival, I stopped for dinner at Harry Cipriani's, a favorite place full of the international scene of New York. A quick cab ride took me to the Thompson, perfectly located in the center of Midtown on West 56th. Formerly known as Hotel Parker Méridien New York and more recently The Parker New York, the property is steeped in hotel history and underwent a $100 million renovation to open as Thompson Central Park New York, part of the Hyatt portfolio.
Check-in was swift at that late hour and, after navigating the elevator schematic, I was on my way to my high- level Studio Suite King, a 450-square- foot, city-view room touting more space than most New York city apartments.
GUEST QUARTERS: I had a lovely suite, all newly renovated and seeming somewhat out of a Mad Men episode; I half expected Roger Sterling to be sitting in the living area enjoying a martini. A large, built-in peninsula bar had two high chairs offering a view across the living room to the large window facing the city. I was greeted with an amenity of cheese and a bottle of water, which was a nice touch. Beyond, the living room held a large, crushed velvet sofa with an attached lounger. A round, glass-topped coffee table reminded me of one we had when I was a kid … which I broke!
On the other side of the suite, a large bathroom included one of the largest walk-in showers I have ever seen. The half-glassed shower was open on the nearest side toward the door. I think that makes for a cleaner bathroom, but I know some like to shut the shower door and allow the heat and steam to build. The tastefully designed bathroom included Bowmakers shampoos and bathroom accoutrements from D.S. & Durga.
An open shelving unit came out halfway from the window wall to separate the bedroom and living spaces. The shelves held a 47-inch, flat-screen TV on both sides. The king-sized bed was comfortable with clean, white bedding and a warm duvet. Make sure you pull the room darkening shades down, as there are offices and apartments just across the way!
SERVICES/AMENITIES: Parker's is a jazzy bar on the lobby level, located off the 57th Street entrance to the hotel. This is a convenient location to Carnegie Hall, Lincoln Center, Radio City Music Hall and the Central Park area. Open for breakfast, lunch and the evening, make sure you check out the Wagyu sliders and seared scallops. Also try Burger Joint(with rave reviews) and Indian Accent, restaurant selections on the property, which I hope to return and visit next time.
TOP TAKEAWAYS:
Great being able to duck out to 57th Street if heading to Central Park
I just wish I had more time to explore the property.
Discover Burger Joint, a top-secret, best- in-Manhattan burger place.
THOMPSON CENTRAL PARK NEW YORK
119 W. 56th St.
New York, NY 10019
tel2122455000
hyatt.com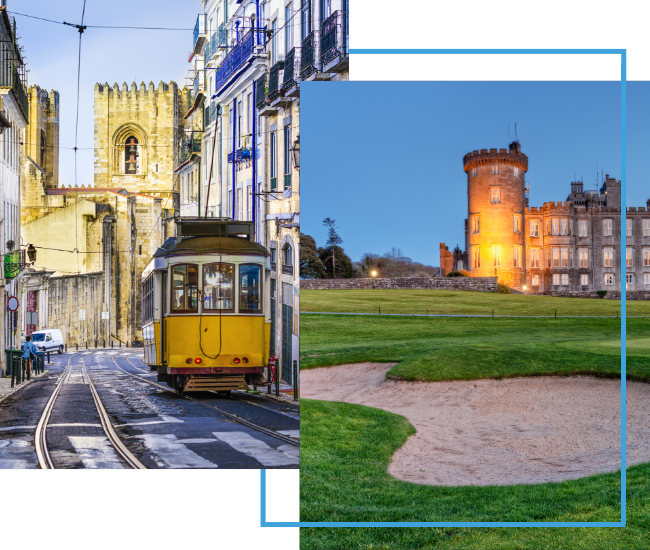 FX Excursions
FX Excursions offers the chance for once-in-a-lifetime experiences in destinations around the world.
Explore Excursions
While the 372-passenger Viking Polaris expedition ship, launched in September 2022, falls midway in size between Viking Cruises' intimate river cruise ships and large-scale ocean ships, it is operated with the same attention to detail and personalized service.
Sponsored Content
United Airlines is in the midst of a major initiative to modernize its fleet over the next several years. After first announcing the plan in 2021, planes fitted with United's signature interior are finally beginning to appear across the airline's narrowbody fleet of Boeing and Airbus planes. United flyers are sure to notice these enhancements from the moment they step on board: Each new or updated plane sports remodeled seats, seatback entertainment screens for everyone, Bluetooth connectivity and more, all adding up to a better experience on every journey.