ARRIVAL/CHECK-IN: I arrived at JW Marriott Hotel Santo Domingo on a rainy Friday morning and was immediately greeted in the parking lot as the valet opened the car's door for me and proceeded to unload my luggage. Due to health and safety protocols, the main entrance's lobby was not fully furnished, but the impressive hydroponic wall garden caught my attention with its vibrant green and deep red tones that complemented the sleek, modern finish of the hotel.
I was directed to the main lobby on the second floor, where I was met with impeccable service. Since I was early for my check-in, I set up a little work station by the bar; and before I could even open my computer, I was told my room was ready. Perfect timing, since I had a long day ahead of me.
GUEST QUARTERS: Our room was on the 19th floor, directly below the 180-square-foot presidential suite, and it had a gorgeous view of the city through the almost-floor-to-ceiling windows. Since we were in a corner room, we could see the ocean, perfect because it showed us the way to a local attraction, El Malecón.
The room décor was modern and perfectly tailored for the luxury business traveler: a spacious desk in front of the aforementioned window with a corner lounge chair and lamp. The closet was a decent size, and there was more than enough drawer space for both of us. The bathroom also had tall glass windows which made it feel bigger than it actually was. While the views were beautiful, I was a bit bummed out ours didn't have a bathtub or little balcony like the rest of the rooms do.
SERVICES/AMENITIES: Sporting a beautiful infinity pool and a thrilling, vertigo-inducing bar experience, the JW's 15th- floor rooftop deck offered travelers stuck at the hotel due to COVID- 19 restrictions a gorgeous view to take in while enjoying the fresh air. Unfortunately, when we ventured up, rain clouds gathered and along with a cold wind made swimming feel more like a polar plunge. The all-glass sides allow a good portion of swimmers to show underwater, which can get a bit uncomfortable when you realize all the dining patrons can see you as well.
The JW's Winston's Grill captivates the eye and the palate between its hip wall homage to Pellegrino and delicious food. Dominican flavors and fresh produce inspire Chef Carlos Sebastiani's international offerings. From the appetizer to the dessert, the food was impeccably cooked and plated and just the right portion size.
TOP TAKEAWAYS
Great location — a short walk to other malls, pharmacies, banks, restaurants, and a short drive to Zona Colonial
Outstanding cleanliness and service
Currency exchange is available.
JW MARRIOTT HOTEL SANTO DOMINGO
Winston Churchill Ave. 93
Santo Domingo 10501, Dominican Republic
tel 1 809 807 1717
marriott.com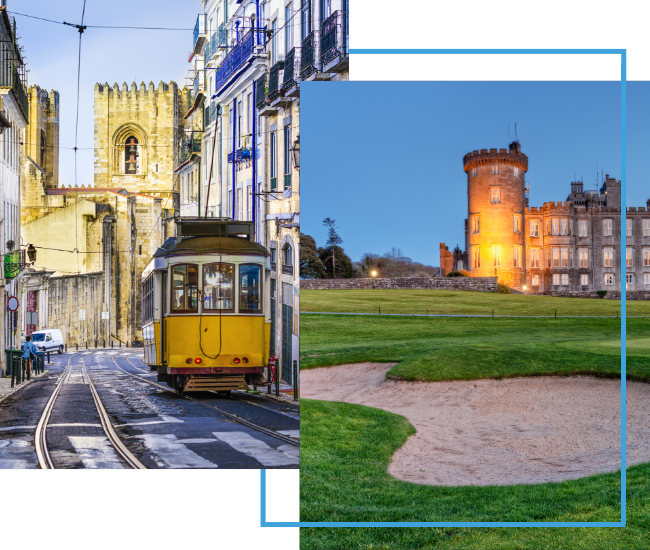 FX Excursions
FX Excursions offers the chance for once-in-a-lifetime experiences in destinations around the world.
Explore Excursions
One thing  surprising about the Prince Edward Island capital is its abundance of shops specializing in affordable, fashion-forward jewelry rendered in sterling silver, vermeil, 14K gold and semi-precious stones. Whether you prefer delicate pieces or bold wearable art, you can be assured the pieces for sale are inspired by the maritime island setting and, therefore, specific to the place where they are created. Here are a few shining, woman-owned examples:
Norway, a haven for visionary artists, architects and designers, showcases an exceptionally diverse array of cultural attractions. This year, the country commemorates exciting milestones and unveilings captivating enthusiasts of the arts, from iconic scenic routes to new museums to gallery openings. Up Norway features these new offerings in personalized itineraries catered to aesthetes.