ARRIVAL/CHECK-IN: Located at Hollywood and Vine, the W Hollywood sits in the heart of an iconic and bustling neighborhood. Upon entering the lobby, you immediately escape the outside distractions and focus on the possibilities the W offers. After a long, early-morning flight, we arrived at the W earlier than check-in time, but the friendly front desk staffer found two rooms for us. He briefed us on the hotel as he sped through the process and sent us on our way.
GUEST QUARTERS: As I entered my aptly named Spectacular Room, I immediately thought it lived up to its name. My eyes were first drawn to the window seating area. This would be the perfect place to catch up on some work while winding down. After a short time, I was so relaxed I allowed myself to drift into a nice nap.
The extremely comfortable bed featured the signature W Hotels European-style platform bed. I later learned these are available for purchase, an option I definitely will explore. Across the room the state-of-the-art entertainment system included an LG 42-inch flat-screen TV, LG CD/DVD player and Sonoro iPod docking station.
When I stepped into the shower, I was disappointed with the water pressure at first. I quickly realized I was wrong. The water flow actually felt like a great massage. I found myself letting the water dance off my neck for a lot longer than intended, and I felt great when done.
SERVICES/AMENITIES: The spacious lobby extends to include several common areas available for work or relaxation. Natural lighting flows from the huge wall of windows. The lobby also features a grand winding staircase leading to the second floor, which leads to more common space. Wonderful works of photographer Luke Fontana make this area come alive with images of classic and current Hollywood.
There are three restaurant options within the hotel. The rooftop wet deck also includes a bar, along with the pool and many lounge chairs. Although the views are fantastic, several cabanas are available as a perfect spot for a nap or a bit more privacy.
The W has many common areas available for informal business meetings and several separate options for various business meeting needs. From a small room for strict business to a huge multi-use area with a bar, entertainment system and beautiful views, the W can meet any business meeting need.
Open 24 hours, the fitness center wasn't huge, but it had everything needed for a great workout. I made use of free weights, several machines and an elliptical.
TOP TAKEAWAYS:
Although the W had everything I could want, I ventured to the surrounding area to check out the iconic theaters and the Walk of Fame. Universal Studios and other fun attractions are a short ride (or long walk) away.
Embracing Hollywood's past and present, the W has many cool areas. I saw guests taking selfies by many of the art pieces and other decorative features. I even took a few myself.
Whether you want hustling and lively or quiet and serene for your business or pleasure, the W has several spots to meet your needs. It's almost like several hotels in one.
W HOLLYWOOD
6250 Hollywood Blvd.
Hollywood, CA 90028
tel 323 798 1300
marriott.com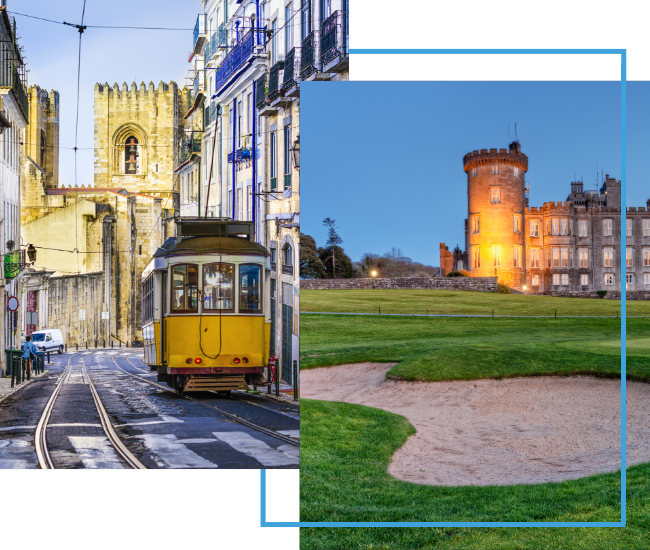 FX Excursions
FX Excursions offers the chance for once-in-a-lifetime experiences in destinations around the world.
Explore Excursions
A new and expanded campus at the Buffalo AKG Art Museum has been completed, reopening this summer and featuring new architecture designed by the architectural office of OMA New York, led by partner Shohei Shigematsu and project architects Lawrence Siu and Paxton Sheldahl, with Cooper Robertson (executive architect). The new expansion includes the Jeffrey E. Gundlach Building and extensive renovations to existing buildings. A $20-million commitment from New York State and Governor Kathy Hochul helped fulfill the expansion's budget and completes the $230 million capital campaign, the largest campaign for a cultural institution in the history of Western New York State.
Sponsored Content
Are you looking to enhance your business trip with a little leisure? Look no further than Portugal, a country renowned for its captivating blend of history, culture and natural beauty. And with TAP Air Portugal, you can effortlessly transform your business trip into an unforgettable bleisure adventure. Discover why Portugal and TAP Air Portugal are the perfect combination for an enriching and rejuvenating experience.
Ever since opening in 2021, Nobu London Portman Square has served as the focal point for many gatherings, stays and experiences. This fall the hotel's Nobu Bar adds four more reasons to visit with an exciting array of offerings, menus and events.