Arrival/Check-In: This past fall I took a much-needed vacation to somewhere I've never been before but have heard about for years: Montana. We chose The Resort at Paws Up outside of Missoula, as it blends miles of open land and outdoor activities with luxury accommodation and service.
Flying from Los Angeles (LAX), we stopped in Portland (PDX) for the short hop to Missoula (MSO) and arrived late afternoon. Paws Up offers free transportation from MSO for the 40-minute drive to the resort, and a great Paws Up team member named Trey picked us up in a new Lexus SUV, giving us insight into the towns we passed and the overall scoop on the resort. We saw him again later during a pick-up from an activity and continued like old friends.
We arrived at the Lewis & Clark Reception barn for a quick check-in and overview of our scheduled activities. The reservations team contacts guests a few weeks prior to arrival to help book activities and dining, giving suggestions so you are all set with your plan before arriving. This helped with packing! Staff drove us to the Wilderness Estates, about seven minutes from the Village, to our cabin called Kaw Point. The estates are the larger, three-bedroom cabins great for large families, while Timber and Meadow homes are just as exclusive but for smaller families or even couples.
Guest Quarters: Kaw Point sits on a hill surrounded by tall pines and overlooks part of the valley and grazing land of the resort, providing views of the bison on property and snowcapped mountains in the distance. The front porch, about 50 feet long, offers rocking chairs, a small couch and soft lighting for guests to take in the scenery. I spent every morning there bundled up with my coffee.
The cabin's main living room has a soaring ceiling due to the loft, with wood beams framing the space and giant windows. A large stone fireplace serves as the heart of the space, surrounded by true Western-chic furniture of overstuffed brown leather couches, wing-backed chairs and a desk. The fully functioning kitchen includes a state-of-the-art stove and oven, a microwave and an 18-bottle wine cooler next to a table. We dined in several times, and they fully plate each meal upon delivery.
The estate has two master suites with the same attention to detail in each; we chose the front room for its full views. Fitting with the Western-chic theme, the tall, oversized king bed is comfortable but also offers plenty of outlets nearby (ideal for plugging in my phone and Kindle). Leather-bound lights above the bed make perfect soft reading lights. His-and-her closets equipped with robes and soft slippers stand on each side of the small hallway leading into an expansive bathroom with a stone-topped double vanity and a large window framing the outside view. A large Jacuzzi tub and two-person, glass-enclosed shower remind you this is a true luxury vacation.
The loft boasts a living room/game room, two full beds and a full master with a bathroom. Around the back of the house are lounge chairs, barbecue and our second-favorite spot of the house: the hot tub. For someone from Los Angeles, the experience of being in a Jacuzzi late at night when it's snowing proved surreal and unforgettable.
Services/Amenities: Expect top-notch, all-inclusive dining at the resort. Besides the snacks and drinks provided at your camp or cabin each day, heading into the Village is a delight. Breakfast and lunch are served at Trough, where you choose from either a full menu or made-to-order and buffet-style eats near the Ranch Table. I loved the Brekki smoothie, part of the smoothie program. However, made- to-order omelets were also a hit. Lunch at Trough was great as well; I enjoyed the sandwiches, but the homemade chili with cornbread croutons was amazing for a chilly day.
Pomp, the resort's fine-dining restaurant, opens in the evenings, offering either a five-course tasting menu or choice of prime meats, fish and rich soups — all in front of the roaring fire. The experience was high-end, but you don't need to dress up too much; lots of diners wear casual dress with jeans and sweaters, something I appreciated after a busy day. We also stopped daily at Tank, the casual full bar with local beers and spirits.
The resort hosts dozens of activities based on the seasons, from fly fishing to canoeing and ATV tours to cattle drives. My goal when I travel is to get out of my comfort zone, so our first day we chose a three-hour ATV tour through the mountains and creeks on and off the property. On Day Two I met Bug, aka Love Bug, a giant of a horse they say was 17 hands tall, for my trail ride. Our guide, Kate, was a pleasure and entertained us with stories as we rode down to the creeks and through the meadows. Horseback riding is a must for all guests, and I wish we did another day of it.
TOP TAKEAWAYS:
◆ The Paws Up property offers a special experience with its rolling hills, spiraling trees and roaming deer and bison.
◆ The staff was friendly and had a passion to share the outdoors with each guest.
◆ The all-inclusive dining and drinks made each meal easy and fun to try new things.
THE RESORT AT PAWS UP
40060 Paws Up Road Greenough, MT 59823
tel 406 244 5200
pawsup.com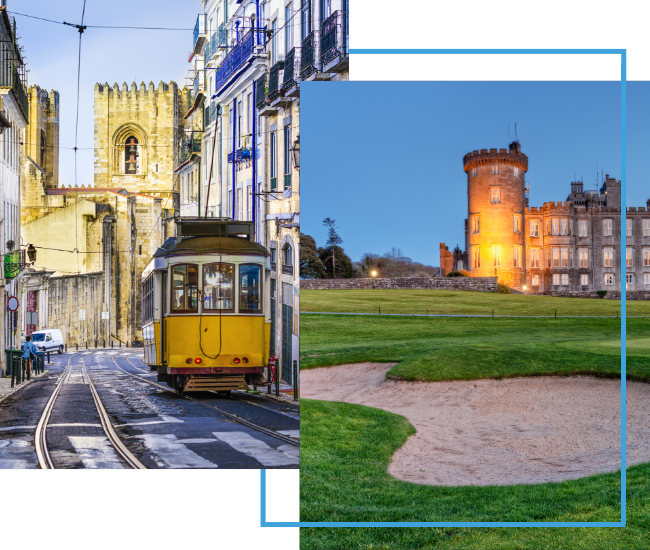 FX Excursions
FX Excursions offers the chance for once-in-a-lifetime experiences in destinations around the world.
Explore Excursions
Mazatlán, Mexico, has long been an attractive home destination for Canadian and American retirees, but, in recent years, young, digital nomads have also discovered the charms of this coastal city, finding inexpensive accommodations, beautiful weather and plenty of bandwidth for working remotely. The laid-back beach scene definitely eases the transition of relocating to Mexico's West Coast.
Sponsored Content
From the moment you step onboard Air Tahiti Nui's Tahitian Dreamliner, you will be transported to The Islands of Tahiti. The French Polynesian carrier considered every detail to awaken its passengers' senses, creating the feeling you are already on the Islands while 30,000 feet in the air.
For its third year, Global Traveler awards the airline, cruise line and hotel brand best representing diversity, equity and inclusion within the travel industry. Over the past year Global Traveler analyzed many airlines, cruise lines and hotel brands to determine which companies prove most committed to changing the world through diversity and inclusion.