Arrival/Check-In: If you want to be treated like royalty, allow the Grand Hyatt Card Blanc team to transport you from gate to door. As I disembarked my China Airlines flight from Taipei, I saw an airport employee in a red jacket holding a sign for the Grand Hyatt. I was taken in a golf cart with my luggage to the immigration and customs line and through to my driver. In a few minutes, I was on my way downtown to the Grand Hyatt.
At the hotel, Jake McHugh, the hotel's front desk manager, greeted me and escorted me to my beautiful suite. "This is my favorite room, Mr. Gallagher," he said, and we discussed the Hong Kong protestors, dinner options and transportation. I was pleased to chat about the protestors; during my stay I walked down every morning before my meetings to see how they were doing. They were peaceful and purposeful, and when I walked among them, I fully understood their situation.
Jake suggested I go directly to the Club Floor on the 30th level and relax with a snack and a drink after my long day of travel. This is one of the greatest pluses of the Grand Hyatt Hong Kong, featuring a plentiful buffet and a wonderful staff who do their best to make you feel at home while you gaze at Victoria Harbour.
Guest Quarters: I really love the new clean design; it seems this Grand Hyatt — one of my favorites — is getting a little influence from the Park Hyatt brand. The corner suite has a beautiful tan marble foyer floor accented with dark wood trim and light wood cabinetry. Some of the walls are paneled with tan leather. The room has a classically modern feel with clean lines. I appreciated the welcome jars of apricots and pistachios, a nice touch for guests who have traveled a long way.
I came away with a "Wow!" when I realized the hall bathroom provided the only commode. This concept allows those who are bathing in the main bathroom to be uninterrupted, and your guests do not have to wait or intrude … I like it! The larger bathroom, directly across from the powder room, featured a tub along an opening to the bedroom with a view past the king-sized bed to the expansive window and the harbor beyond. (A shade can provide complete privacy from the bedroom.) The tub was Japanese-inspired, square and deep with a cascading water faucet. The far wall contained twin sinks, and a large shower stall offered some of the best water pressure and temperature controls I have experienced.
Bathroom supplies included a toothbrush, earplugs, mouthwash, cotton swabs and make-up pads, a nail file, a comb and a small pair of scissors (which I needed on my trip). There was even a scrunchie! Hyatt has a uniquely feminine design and thought process.
Services/Amenities: The excellent service at the Grand Hyatt Hong Kong includes everything from directions to restaurant recommendations. Due to the protests, traffic was horrible during the business day, but no worries: The hotel's location (at the Hong Kong Convention and Exhibition Centre) positions you not far from the Wan Chai MTR (subway station) and less than a quarter-mile from the Star Ferry terminal to Kowloon (Tsim Sha Tsui), both of which I took advantage of to save hours in a taxi. If you like to walk, it is just 20 minutes to the Central Ferry terminal; on a Saturday I caught the Aqua Luna for a cruise to Stanley Market.
Among the many restaurant options, I enjoyed Grissini, a lovely Italian eatery where I celebrated my birthday, and One Harbour Road for a lunch of Cantonese cuisine and dim sum. One Harbour Road, a favorite of locals, is celebrating its 25th year (as is the Grand Hyatt). Chef Tim has been there since day one and is celebrated worldwide for his artistry in Cantonese and dim sum cookery. I also recommend the Champagne Bar on the ground level, where nightly entertainment is not to be missed.
The Experience: The Grand Hyatt Hong Kong is always a welcome spot, and with the complete renovation of the remaining guestrooms and Club Lounge (scheduled for the end of 2015), it will be one of the best addresses in the city. Of course, the staff is most impressive; 35 of them have been with the property for all 25 years.
GT CHECKLIST
[checklist]
[item check=yes]Doorman/valet[/item]
[item check=yes]Less than 10 minutes for check-in[/item]
[item check=yes]Separate tub and shower[/item]
[item check=yes]Large vanity[/item]
[item check=yes]High-quality towels[/item]
[item check=yes]Powerful, unattached hair dryer[/item]
[item check=yes]High-quality bed linens[/item]
[item check=yes]Large, flat-screen television[/item]
[item check=yes]Large desk with convenient outlets[/item]
[item check=yes]Large, complimentary laptop safe[/item]
[item check=yes]Complimentary in-room WiFi[/item]
[item check=yes]Complimentary bottled water[/item]
[item check=yes]Stocked minibar[/item]
[item check=yes]Ample lighting[/item]
[item check=yes]In-room coffeemaker[/item]
[item check=yes]Iron and ironing board[/item]
[item check=yes]On-site restaurant[/item]
[item check=yes]24-hour room service[/item]
[item check=yes]24-hour state-of-the-art fitness center[/item]
[item check=yes]Turn-down service[/item]
[/checklist]
Grand Hyatt Hong Kong
1 Harbour Road
Hong Kong, China
tel 852 2588 1234
hyatt.com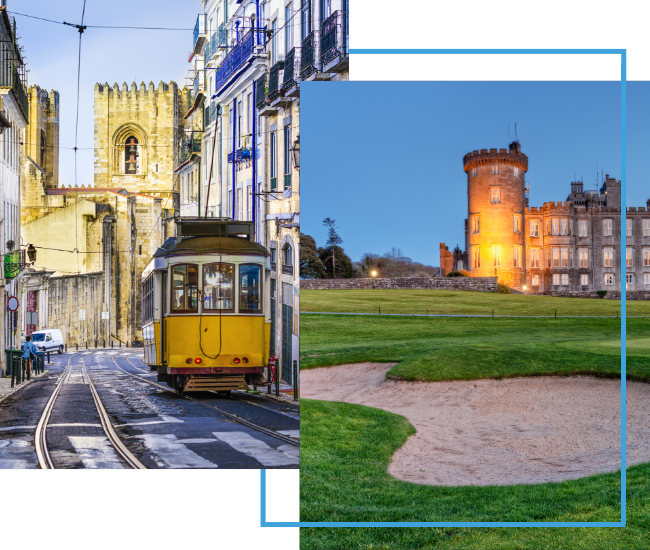 FX Excursions
FX Excursions offers the chance for once-in-a-lifetime experiences in destinations around the world.
Explore Excursions
One thing  surprising about the Prince Edward Island capital is its abundance of shops specializing in affordable, fashion-forward jewelry rendered in sterling silver, vermeil, 14K gold and semi-precious stones. Whether you prefer delicate pieces or bold wearable art, you can be assured the pieces for sale are inspired by the maritime island setting and, therefore, specific to the place where they are created. Here are a few shining, woman-owned examples:
Sponsored Content
The Islands of Tahiti offer a range of captivating activities for travelers with diverse interests, from hiking to breathtaking waterfalls, riding horses on secluded beaches; swimming with sharks; or immersing in Polynesian culture through traditional dance, music and art. For watersports enthusiasts, the crystal-clear lagoons offer exhilarating experiences like surfing, kiteboarding and paddleboarding. And if you're looking to relax, the pristine beaches, overwater bungalows and tropical sun offer the perfect setting. With 118 islands and atolls to explore, island hopping is an excellent way to experience the full diversity of The Islands of Tahiti. With its blend of adventure, culture and relaxation, The Islands of Tahiti offer a truly unique travel experience.
Norway, a haven for visionary artists, architects and designers, showcases an exceptionally diverse array of cultural attractions. This year, the country commemorates exciting milestones and unveilings captivating enthusiasts of the arts, from iconic scenic routes to new museums to gallery openings. Up Norway features these new offerings in personalized itineraries catered to aesthetes.