Arrival/Check-In: Arriving at Villa Aquamare is more like coming home to your own private Caribbean estate than any check-in I've ever experienced. My husband and I arrived on Virgin Gorda via Air Sunshine from San Juan, taxiing along a sandy runway — ocean on one side and dunes on the other — and deplaned at a modest, one-story wooden building that serves as the lone gate as well as Customs and Immigration for entry into the British Virgin Islands. After a pleasant encounter with a friendly immigration officer, we pushed through the door to find our host, William Matthews, waiting for us. Again, it was like old home week; William's relaxed manner eased our transition to island time, and he happily stopped at a local grocery market so we could pick up provisions for our four-night stay. Upon arrival at the villa, William helped us carry our bags and groceries inside and proceeded to help us stock the refrigerator and cabinets.
Guest Quarters: Spectacular doesn't even begin to describe the accommodations at Villa Aquamare. Comprising three 8,000-square-foot, five-bedroom villas connected by winding walkways but separated by verdant landscaping, the accommodations are ideal for family reunions, travel with friends and even corporate getaways. Each 1,000-square-foot bedroom includes its own sitting area, an outdoor balcony (three of five showcase expansive ocean views) and generous baths designed for relaxation and indulgence, each with a separate, ultra-private outdoor shower. Frette linens, towels and robes add to the allure. Throughout the villa, local stonework and rich hardwoods enhance the sense of place, while luxury touches like travertine marble and Hermès bath products create an atmosphere of elegance.
Guests can relax in the privacy of their own secluded retreat or converge in the massive first-floor living area consisting of a fully equipped gourmet kitchen, dining room seating for up to 12 guests and a comfortable living room with floor-to-ceiling doors that can be opened to create a truly alfresco experience. A private plunge pool and multiple groupings of tables and chaise longues create a comfortable setting for relaxation or conversation.
Services/Amenities: As resident host, William serves both as friendly neighbor and manager intent on ensuring his guests enjoy the ultimate experience, whether the focus is business or leisure. A slightly frayed dishtowel that may have gone unnoticed by someone else does not escape his eagle-eye oversight.
While there's no restaurant on the property, it's easy to pick up groceries and cook on your own. Another option: Hire a private chef, which is what we did for two of four nights. He may not be known on the world culinary stage yet, but Chef Tridick Chet Peters is a star on the rise. Not only did he arrive prepared to cook a delectable three-course menu, he also set a romantic candlelit table on our patio, coddled us during service and left behind an immaculate kitchen — all for a more-than-reasonable $75 per person, excluding wine. (Daily breakfast, lunch and dinner is on offer for $130 per person.)
The Experience: A stay at Villa Aquamare offers a gateway to paradise, but it's pricey, averaging $25,000 per week during high season. On the other hand, all that indulgence is yours for as little as $5,000 a week if you choose to fill up all five bedrooms and book a group stay, business or leisure.
GT CHECKLIST
[checklist]
[item]Doorman/valet[/item]
[item check=yes]Less than 10 minutes for check-in[/item]
[item check=yes]Separate tub and shower[/item]
[item check=yes]Large vanity[/item]
[item check=yes]High-quality towels[/item]
[item check=yes]Powerful, unattached hair dryer[/item]
[item check=yes]High-quality bed linens[/item]
[item check=yes]Large, flat-screen television[/item]
[item check=yes]Large desk with convenient outlets[/item]
[item]Large, complimentary laptop safe[/item]
[item check=yes]Complimentary in-room WiFi[/item]
[item]Complimentary bottled water[/item]
[item]Stocked minibar[/item]
[item check=yes]Ample lighting[/item]
[item check=yes]In-room coffeemaker[/item]
[item check=yes]Iron and ironing board[/item]
[item]On-site restaurant[/item]
[item]24-hour room service[/item]
[item]24-hour state-of-the-art fitness center[/item]
[item check=yes]Turn-down service[/item]
[/checklist]
Villa Aquamare
Mahoe Bay
Virgin Gorda
British Virgin Islands VG1150
tel 787 461 2638
villaaquamare.com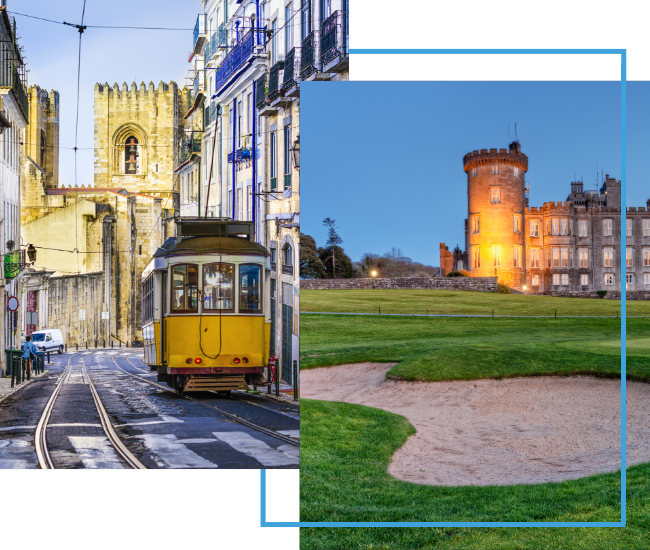 FX Excursions
FX Excursions offers the chance for once-in-a-lifetime experiences in destinations around the world.
Explore Excursions
There's no doubt the northern lights are awe-inspiring and spectacular. Unfortunately, they're also fickle and fleeting, and despite your best-laid plans of checking this item off your bucket list, sometimes Mother Nature's luminescent show just doesn't cooperate. But one cruise line has a new fail-safe in place.
Sponsored Content
Whether it's the people, the craic (fun) or the coasts, travelers always find something to love about the island of Ireland. What fills your heart?
Think you need a degree in sailing to enjoy a yachting holiday? Dream Yacht Worldwide, a leader in yacht charters, wants you to relax and enjoy the journey. Newly expanded to include the British Virgin Islands, Martinique, Tahiti and the Seychelles, the "Easy Crewed" offered by Dream Yacht Worldwide also include charter options in Greece and Croatia.