Warm weather, sunshine and a lot of food make every summer picnic with friends and family enjoyable. Skip basic foods like sandwiches and fruit for a tastier, more indulgent menu. Pack these food and drink items with a blanket and sunscreen for your next outdoor meal.
Sip on something small ,but strong with Social Hour Cocktails. Gin and tonic, whiskey mule and Pacific spritz make up the three flavors the company currently has for purchase. Each drink ranges in alcohol per volume but does not fail to pack a punch of flavor within a tiny can. Social Hour Cocktails were founded by two legendary bartenders, Julie Reiner and Tom Macy, and only use premium ingredients sourced from New York. You won't regret pairing these drinks with your picnic foods.
Instead of bringing the typical food for a day in the park, pack homemade meatballs with a special mix of spices from Melly's Meatball Mix. A definite crowd pleaser, this packet of Italian herbs and spices make for a melt-in-your-mouth, easy recipe. Catering to those with food sensitivities, the mixes come in gluten-free options as well as regular.
A picnic is never complete without a delicious dessert. Good and Tasty Bakes offers cheesecakes made with natural ingredients from farms in the western United States and without artificial flavors, corn syrup or hydrogenated oils. Good and Tasty prides itself in being certified through the Gluten-Free Certification Organization, so those with intolerance or celiac disease can have their cake and eat it, too.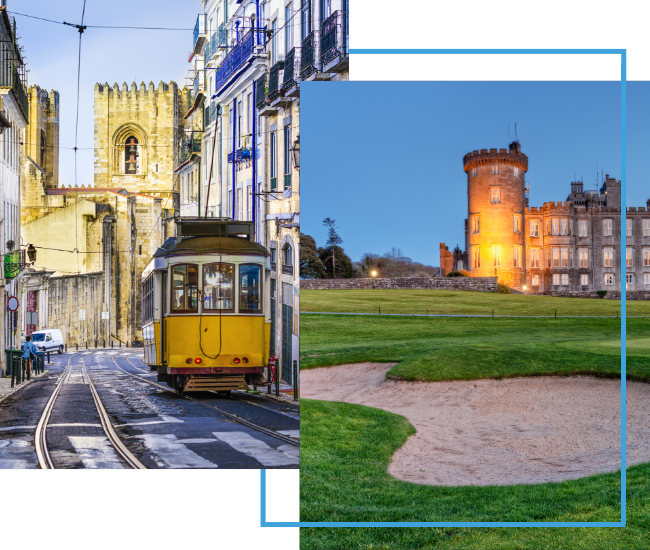 FX Excursions
FX Excursions offers the chance for once-in-a-lifetime experiences in destinations around the world.
Explore Excursions
The Perelman Performing Arts Center (PAC NYC), the cultural cornerstone and final public element of the World Trade Center site, opened this September.  The new performing arts center in Lower Manhattan provides a dynamic home for the arts, serving audiences and creators through flexible venues enabling the facility to embrace wide-ranging artistic programs.
Sponsored Content
Whether it's the people, the craic (fun) or the coasts, travelers always find something to love about the island of Ireland. What fills your heart?
Whether you call secondhand fashion treasure troves "thrift stores," "fripperies," "charity shops," "vintage boutiques" or something else, shifting the paradigm from "old clothes" to "new finds," you may find the best, most conversation-starting souvenirs inside these shops and neighborhoods located in the world's most fashionable cities and a few unexpected places.