Magdalena, a Maryland Bistro in The Ivy Hotel partnered with Uncle Nearest premium whiskey to create a Preakness-inspired cocktail ahead of this weekend's event. The Laws and Lilies libation honors the contributions of Black jockeys in the early days of American horse racing. Emmanuel S. West, Jr., director of food & beverage, The Ivy Hotel, crafted the cocktail using Uncle Nearest's 1856 Premium Whiskey.
Uncle Nearest's mission is to reclaim the story of the best whiskey maker the world never knew: Nathan "Nearest" Green. "Collaborating with Nearest Green's great-great-granddaughter and the brand's 1884 Master Blender, Ms. Victoria Eady Butler, is one of the most exciting opportunities of my career," said West, Jr. "Together we're encouraging everyone to revisit a portion of history that has been excluded both in the whiskey and horse racing communities."
The cocktail's name asks the question, what's in a name? Some of the Black athletes that inspired the drink include George "Spider" Anderson, the first Black jockey to win Preakness in 1889; and Isaac Murphy, three-time Kentucky Derby champion and two-time Belmont Stakes winner.
The cocktail debuted May 1 and will be available through the Preakness and Belmont Stakes.
Laws and Lilies Recipe
Ingredients
1.5 ounces Uncle Nearest 1856 Premium Whiskey
1-ounce Triple Crown Syrup
3 parts Rare Tea Cellars Earl Grey Tea
1-part Rare Tea Cellars Mint Meritage Tea
32 ounces granulated sugar
32 fluid ounces hot water
.5 ounces Ramazzotti Aperitivo Rosato
1 piece hibiscus flower in syrup, drained and halved (garnish)
1 piece orange peel, a strip with pith removed (garnish)
Put tea into tea sachets. Layer into sugar, top with hot water. Stir occasionally to dissolve sugar. Allow to steep until cool. Strain out tea/tea sachets.
Fill a glass mixer with ice. Add Uncle Nearest 1856 Premium Whiskey, syrup and Rosato. Stir with a cocktail spoon. Strain into a rocks glass over a large cube. Garnish with hibiscus flower and orange zest.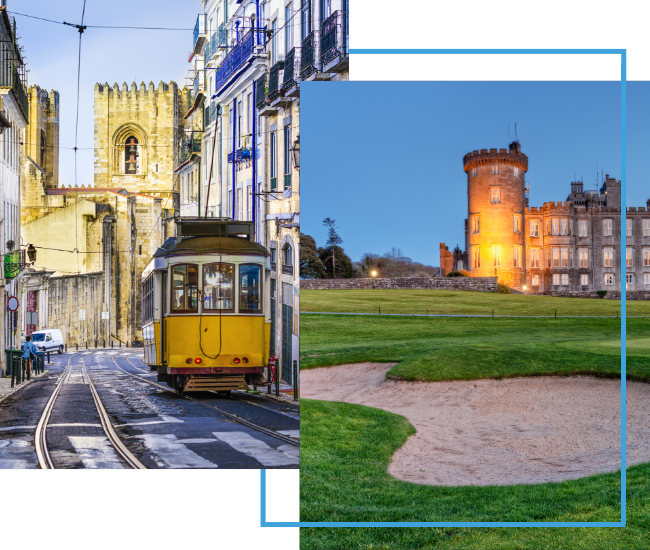 FX Excursions
FX Excursions offers the chance for once-in-a-lifetime experiences in destinations around the world.
Explore Excursions
There's no doubt the northern lights are awe-inspiring and spectacular. Unfortunately, they're also fickle and fleeting, and despite your best-laid plans of checking this item off your bucket list, sometimes Mother Nature's luminescent show just doesn't cooperate. But one cruise line has a new fail-safe in place.
Sponsored Content
The Global Business Travel Association (GBTA) believes business travel is a fundamental force for good and brings the industry together to connect, innovate and set new standards. With members from across the globe, GBTA engages the many voices of business travel to build a collective future, providing a platform for buyers and suppliers to come together, connect with peers, grow their network and shape the future of the industry.
Think you need a degree in sailing to enjoy a yachting holiday? Dream Yacht Worldwide, a leader in yacht charters, wants you to relax and enjoy the journey. Newly expanded to include the British Virgin Islands, Martinique, Tahiti and the Seychelles, the "Easy Crewed" offered by Dream Yacht Worldwide also include charter options in Greece and Croatia.