A Brooklyn native turned formidable Seattle chef, Walter Pisano bridges two coasts and a world of flavors. But the culinary tradition closest to his heart is that of his Italian ancestry, whose sun-drenched Mediterranean cuisine continually inspires the menu at his Tulio Ristorante.
The son of a New York City restaurateur, Pisano got his start in the business at 18, in a French restaurant in Sun Valley, Idaho. Then he headed to Seattle, where he served as sous-chef at the Sorrento Hotel. That was followed by stints as executive chef at Bravo Pagliacci, sous-chef at Gerard Relais de Lyon and sous-chef at the famed Washington, D.C., restaurant Jean-Louis at the Watergate — where Pisano became the first American to hold that job.
In 1992, he returned to Seattle, and to his roots: Italian cuisine. In a cozy corner of the downtown building that houses the upscale Hotel Vintage Park, Pisano opened Tulio Ristorante (named for his father, the late John Tulio Pisano). Tulio emphasizes a simple, rustic approach to Italian cooking using fresh, local ingredients. And it must be working: Under Pisano's reign (interrupted only by a two-year hiatus), Tulio has been a regular on best-of-Seattle lists, earning nods for best Italian restaurant, best business lunch and best-kept secret.
---
Branzino with sweet pepper relish
Serves 4
For the relish:
1 red onion, diced
2 red peppers, seeded and diced
1 yellow pepper, seeded and diced
1 orange pepper, seeded and diced
1/2 cup currants
1/2 cup pine nuts, lightly toasted
1/2 cup sherry vinegar
1/2 cup fresh basil leaves, washed and sliced
1/2 cup Italian parsley leaves, washed and sliced
1 cup virgin olive oil
Kosher salt and fresh black pepper, to taste
In a heavy-bottom saucepot, add 3 tablespoons of the olive oil and begin to heat slowly. Add the diced onion, peppers and currants. Sauté slowly until soft (it should take about 10 minutes), then add sherry vinegar and pine nuts. Cook for another three minutes. The mixture should have a slight amount of liquid. If not, cover the pot for another three minutes on very low heat (this will release more juices from the peppers). Turn the heat off and add parsley, basil and virgin olive oil. Season with salt and pepper, cover and remove from heat.
For the fish:
4 whole branzino (Mediterranean sea bass), 3/4 to 1 pound each, cleaned and scaled
2 lemons, sliced
4 sprigs fresh thyme
Kosher salt and fresh black pepper, to taste
Coarse sea salt, to taste
Preheat oven to 400º F. Stuff the inside of each fish with fresh thyme and lemon slices. Season the fish with salt and fresh black pepper. Heat a heavy-bottom skillet and slightly brown each fish. Place fish on a lightly oiled sheet pan, and cook on the oven's middle rack for about 10 to 15 minutes. The fish is done when you make an incision by the bone and the flesh flakes when you move the knife.
PRESENTATION: Place the cooked fish on individual plates, drizzle with olive oil and sea salt and serve with pepper relish on the side. Lemon wedges would also be a nice touch as a garnish.
---
Crab lasagna with truffles Serves 4
For the truffle cream:
1 cup heavy cream
1 teaspoon minced black truffles
2 tablespoons truffle oil
Salt and white pepper, to taste
Slightly whip heavy cream with truffle oil, minced black truffles, white pepper and salt. Set aside at room temperature.
For the lasagna:
12 fresh pasta sheets, 4-inch square
16 ounces good-quality frozen snow crab meat
4 cups mascarpone
1 ounce white truffle oil
1/2 ounce black truffles, sliced thin and minced
1 cup Parmesan, grated
Salt and white pepper, to taste
Dash freshly grated nutmeg
12 sprigs fresh chevril, to garnish
Blanch the pasta sheets in boiling salted water for one to two minutes, then remove with a strainer and place in an ice bath to stop the cooking process. Remove from bowl and place on an oiled sheet pan to dry. In a large bowl, stir the completely thawed and drained snow crab. Fold together with mascarpone, truffle oil and minced black truffles and season with salt, white pepper and a touch of grated nutmeg. Set aside at room temp.
Preheat the oven to 350º F. Assemble each of the four individual lasagnas on a baking sheet coated with nonstick spray. Lay down a pasta square, then spread the mascarpone-crab mixture on top; repeat with another layer. In between the layers, sprinkle some Parmesan. Place a third pasta sheet on top. Continue the process until you have assembled four lasagnas. Top each one with Parmesan and place in the oven for 15 to 17 minutes. (It's important to heat the lasagna slowly to avoid crisping the pasta dough.) When the lasagna is warm, remove from the oven.
PRESENTATION: Place each lasagna on an individual plate. Garnish with a generous dollop of truffle cream, sliced truffles and fresh chervil. Serve immediately.
---
Chitarra Serves 4
1/4 cup unsalted butter
3 tablespoon extra virgin olive oil
1 cup pancetta, cut into 1/4-inch dice
2 leeks (white part only), washed and cut into 1/4-inch pieces
3 tablespoon white balsamic vinegar
1/8 teaspoon fresh rosemary, minced
3 cups chicken stock
Fresh black pepper and kosher salt, to taste
1 pound chitarra pasta or buccatini
1/2 cup Italian parsley, washed and sliced
1 cup fresh ricotta
In a heavy-bottom saucepan, slowly heat the butter and olive oil. Add the diced pancetta and sauté until slightly crispy. This should take about 10 minutes; make sure the heat is not too high. Add the diced leeks and sauté until soft. Deglaze with the white balsamic vinegar and reduce the liquid by half. Add the fresh rosemary and chicken stock and reduce the liquid again by half. Turn the sauce off and season with 12 twists of fresh ground pepper from the mill, and salt to taste.
In a heavy-bottom saucepot, boil 2 gallons of salted water. When the water is boiling, submerge the pasta into the pot (make sure water covers it completely). Cook until al dente (slight amount of texture). Drain the pasta well and place into the sauce. Turn the heat on for a minute to warm. Toss the parsley with the pasta to finish.
PRESENTATION: Place pasta into individual bowls. Garnish with fresh ricotta on top. Serve immediately.
TULIO RISTORANTE
1100 Fifth Ave. (adjacent to Hotel Vintage Park)
Seattle, WA 98101
tel 206 624 5500, fax 206 623 0568
www.tulio.com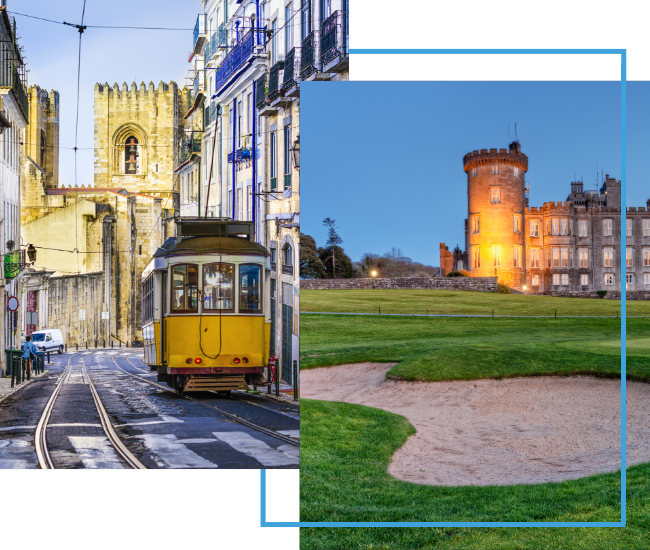 FX Excursions
FX Excursions offers the chance for once-in-a-lifetime experiences in destinations around the world.
Explore Excursions
In addition to intimate settings, smaller staff-to-passenger ratios, and personalized food and beverage options, river cruises have the advantage of providing a deeper dive into a region's culture, food and history. The Rhine, Rhône and Danube in Europe and the Mississippi River and St. Lawrence in North America have much to offer travelers with their itineraries, tying together beloved cities and lesser-known destinations along their routes.
Sponsored Content
The Islands of Tahiti offer a range of captivating activities for travelers with diverse interests, from hiking to breathtaking waterfalls, riding horses on secluded beaches; swimming with sharks; or immersing in Polynesian culture through traditional dance, music and art. For watersports enthusiasts, the crystal-clear lagoons offer exhilarating experiences like surfing, kiteboarding and paddleboarding. And if you're looking to relax, the pristine beaches, overwater bungalows and tropical sun offer the perfect setting. With 118 islands and atolls to explore, island hopping is an excellent way to experience the full diversity of The Islands of Tahiti. With its blend of adventure, culture and relaxation, The Islands of Tahiti offer a truly unique travel experience.
With the holidays right around the corner, travelers are preparing for holiday travels. For those looking for a last-minute getaway filled with holiday cheer, consider Croatia. With a variety of winter activities perfect for travelers and locals alike, the Christmas countdown in Croatia is in full swing. Leading up to Christmas, Advent in Croatia makes it even more worth your while to visit the country with free winter incentives. If you plan on visiting Croatia, here are five cities going all out for the holiday season: