A LIFELONG LOVE OF FOOD and two years spent working at a vacation resort in Suffolk, United Kingdom, led Christo Pretorius to a culinary career. Now the small boy who grew up in KwaZulu-Natal, South Africa, is the award-winning executive chef of all restaurants and banquets and events at The Twelve Apostles Hotel and Spa in Cape Town.
While following in the footsteps of his mentor, Henrico Grobbelaar, under whom he worked as executive sous chef at The Twelve Apostles, Pretorius also made his own mark at the hotel with inventive new menus focused on international and local cuisine. He also makes a mark on the community, recognized for his efforts on sustainable seafood practices, participating in events centered around youth development and more. He's received a number of accolades.
"My goal as a chef is to create lasting memories. Engaging all senses is what creates truly special memories that diners will cherish forever," said Pretorius. From the sounds of it, mission accomplished.
WHICH FOOD IS YOUR GUILTY PLEASURE? AND ON THE OPPOSITE END OF THE SPECTRUM, WHAT IS ONE INGREDIENT OR FOOD YOU HATE TO USE? Guilty pleasure is a tin of condensed milk (I'm not entirely sure what the U.S. equivalent is); for some reason, I cannot resist it. My mother used to make me eat gem squash as a child, like all moms do, stuffed with corn and gratinated with cheese. I cannot cook with it at all now.
WHAT DISHES WOULD YOU SERVE AT A PRIVATE DINNER PARTY? That depends who my guests are! My wife, something Asian; my friends, something on a braai/barbecue grill that I caught myself; and for a VIP, I'd serve one of my signature Azure dishes, like the grilled baby squid with barley risotto, creamed artichoke, barley puffs, soy truffle purée, soy pickled shiitake mushrooms and green onion oil.
WHAT WAS THE FIRST MEAL YOU EVER PREPARED ON YOUR OWN? One of the first really cool items we learned to make at chef school was marshmallows. I was so intrigued by the way you can whip up egg whites and create something so magical. Early on in my career, my menu was filled with weird and wonderful flavored marshmallows. Looking back, I definitely overdid them.
IF YOU COULD DESCRIBE YOUR PERSONAL STYLE IN ONE DISH, WHICH DISH WOULD IT BE AND WHY? Springbok loin with pickled apple, red cabbage, cranberry gel, celeriac purée and roast springbok jus. I have always been proudly South African. We, as South African chefs, are incredibly lucky with the quality of produce we get here. If you have traveled elsewhere, you realize how lucky we are to be able to afford the quality, abundance and variety of meats and vegetables available to us in South Africa. We need to respect and celebrate it in our profession as much as we can.
WHICH CULINARY TREND WOULD YOU LIKE TO DISAPPEAR? Slate plates! If you've ever put your knife into a steak and cut into a slate plate, you'll know what I mean. We shouldn't compromise the dining experience by wanting something to look sexy. It should feel and eat well, too. Operating equipment evolved so much in the past decade, but it should enhance the experience, not the other way around.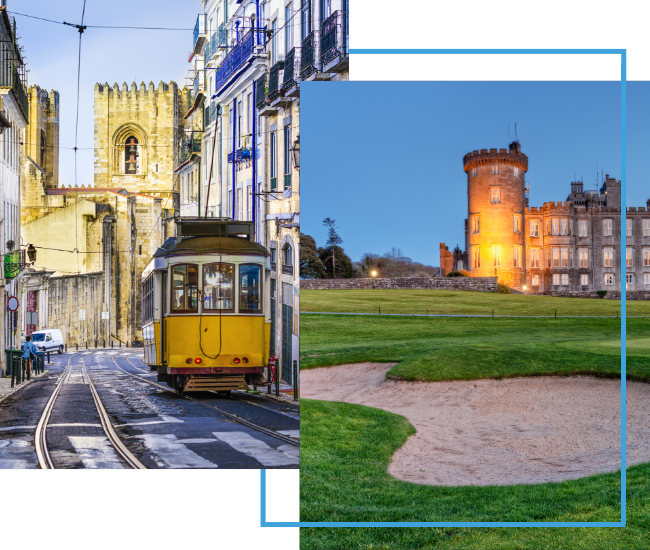 FX Excursions
FX Excursions offers the chance for once-in-a-lifetime experiences in destinations around the world.
Explore Excursions
A new and expanded campus at the Buffalo AKG Art Museum has been completed, reopening this summer and featuring new architecture designed by the architectural office of OMA New York, led by partner Shohei Shigematsu and project architects Lawrence Siu and Paxton Sheldahl, with Cooper Robertson (executive architect). The new expansion includes the Jeffrey E. Gundlach Building and extensive renovations to existing buildings. A $20-million commitment from New York State and Governor Kathy Hochul helped fulfill the expansion's budget and completes the $230 million capital campaign, the largest campaign for a cultural institution in the history of Western New York State.
Sponsored Content
From the moment you step onboard Air Tahiti Nui's Tahitian Dreamliner, you will be transported to The Islands of Tahiti. The French Polynesian carrier considered every detail to awaken its passengers' senses, creating the feeling you are already on the Islands while 30,000 feet in the air.
Ever since opening in 2021, Nobu London Portman Square has served as the focal point for many gatherings, stays and experiences. This fall the hotel's Nobu Bar adds four more reasons to visit with an exciting array of offerings, menus and events.