Delta Airlines has teamed with celebrity chef Michelle Bernstein to creating an exciting menu for the carrier's international BusinessElite passengers.
Bernstein, one of the nation's most prominent chefs — and one of just a handful who can claim victory over Iron Chef America's Bobby Flay (she did wonders with onions) — is chefowner of Michy's, a Mediterraneanstyle bistro in Miami. Known for her elegant presentation of "comfort food," Bernstein earned accolades during her tenure at Azul, the Mandarin Oriental Miami's signature dining venue.
Nominated for the James Beard Foundation's 2007 Best Chef: South award, Bernstein brings a world of creativity to Delta.
"My vision is to simplify the menu using fewer ingredients, but making those ingredients incredibly impactful and significant — especially at 30,000 feet," she said.
---
Fettuccine with wild mushrooms and dried tomatoes Serves 6
16 ounces dry fettuccine pasta, cooked al dente
3 tablespoons olive oil
2 tablespoons butter
3 shallots, minced
2 cloves garlic, minced
2 cups shitake mushrooms, stemmed and julienned
2 cups cremini mushrooms, julienned
3 portobello mushrooms, cleaned, stemmed and cut into small cubes
4 ounces dry white wine
4 cups chicken stock or vegetable stock
1 tablespoon fresh rosemary leaves, chopped fine
1 tablespoon fresh thyme leaves, chopped fine
1⁄4 cup fresh tarragon leaves, chopped
11⁄2 cups cherry tomatoes, sliced in half
6 ounces brie cheese (or any triple cream cheese)
1 cup crème fraiche Salt and fresh black pepper, to taste
Preheat the oven to 325 degrees. Place the tomatoes, cut side up on a sheet pan. Place in the oven for 1 hour, or until a little golden. In a large sauté pan, heat the olive oil and butter. Add the shallots and garlic, cook until soft. Add the shitakes, portobellos and creminis and cook until soft (about 5-6 minutes.) Add the white wine, reduce all the way; add the chicken stock and reduce by half. Then, all at once, add the herbs, oven-dried tomatoes and brie. Heat everything through until it comes to a boil. Season to taste. Toss the fettuccine into the sauce, mix in the crème fraiche and serve immediately
---
Lamb chops in pomegranate glaze with rice pilaf with dried cherries Serves 4
For the lamb:
16-ounce lamb rack, cleaned and trimmed
2 ounces olive oil
3 tablespoons pomegranate syrup (concentrated juice)
3 tablespoons honey
4 ounces chopped mint
3 tablespoons soy sauce Salt and black pepper, to taste
Combine all ingredients for the mari- nade and add lamb. Marinate for at least 1-2 hours, not to exceed 8 hours. Season the lamb chops to taste and grill to desired doneness.
For the rice pilaf with dried cherries:
2 ounces butter
1 Spanish onion, minced
1⁄4 teaspoon ground saffron
1⁄4 teaspoon ground cinnamon
1⁄4 teaspoon ground cumin
2 cups long-grain white rice
4 cups chicken stock
1 cup dried cherries
1 cup toasted slivered almonds
Salt and freshly ground black
pepper, to taste
Melt butter in heavy medium saucepan over medium heat. Add chopped onion, spices and sauté 5 minutes. Add rice and stir to coat grains. Mix in chicken stock and dried cherries. Bring to boil. Reduce heat to low. Cover and cook until rice is tender and liquid is absorbed, about 20 minutes. Fluff rice with fork. Add slivered almonds and season to taste with salt and pepper.
---
Braised beef short ribs Serves 8
8 short ribs of beef (14-16 ounces each), center cut, trimmed of excess skin and fat Kosher salt and black pepper, to taste
2 tablespoons cooking oil
2 carrots, peeled and diced
2 celery ribs, diced
1 Spanish onion, diced
6 cloves garlic, minced
2 tablespoons ginger, peeled and minced
2 tablespoons flour
8 ounces peeled and chopped tomatoes
1 cup red wine
4 cups beef broth
2 cups chicken broth
1 bay leaf
Preheat oven to 300 degrees. Season the ribs with salt and pepper. Heat the oil in a large pan. Sear the ribs in the oil until golden brown on all sides. Remove ribs from pan and carefully remove almost all of the oil. Keep about 3 tablespoons of oil/fat in the pan. Add the onions, carrots and celery, and cook until onions are translucent and carrots are soft. Add the ginger and garlic, stir in flour. Pour in the wine; bring to a boil. Add the broth, tomatoes and bay leaf. Allow mixture to come to a boil and place ribs in pot, cover with aluminum foil and cook in the oven for about 3 hours or until very soft and tender. (Check often to make sure pan always has liquid covering 3/4 of the way up the ribs.) When tender, remove ribs from liquid. Skim as much fat off the top of the sauce as possible. Reduce for 15 minutes. Serve with ribs in the sauce.
---
Grilled chicken Ras el Hanout with yogurt drizzle Serves 4
For the chicken:
11⁄2 tablespoons salt
4 garlic cloves, minced
1⁄4 cup honey
1⁄4 cup fresh lemon juice
1 tablespoon lemon zest
1 cup olive oil
2 tablespoons Ras El Hanout (Moroccan spice)
4 chicken breasts (6-8 ounces each) with leg
1⁄4 cup chopped mint, roughly chopped
3 tablespoons cilantro, roughly chopped
2 tablespoons Italian parsley,roughly chopped
In a large bowl combine all ingredients. Marinate as long as possible (up to 48 hours). Grill to desired doneness.
For the drizzle:
1 cup yogurt
2 tablespoons honey
2 tablespoons chopped mint
Salt and pepper, to taste
Combine all ingredients and serve with grilled chicken.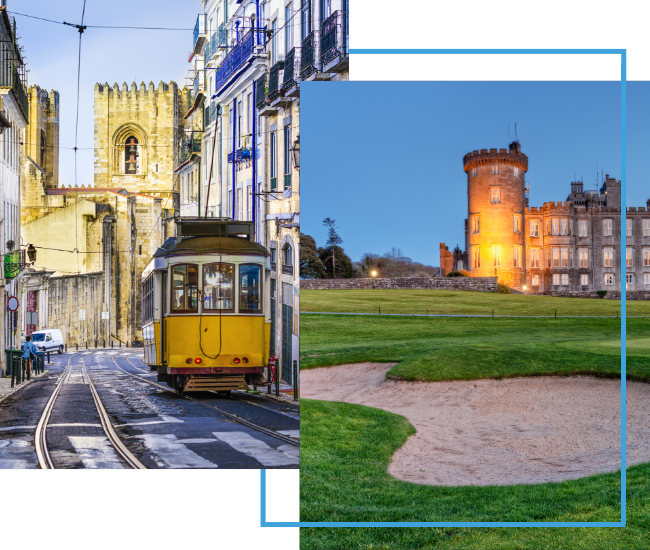 FX Excursions
FX Excursions offers the chance for once-in-a-lifetime experiences in destinations around the world.
Explore Excursions
A new and expanded campus at the Buffalo AKG Art Museum has been completed, reopening this summer and featuring new architecture designed by the architectural office of OMA New York, led by partner Shohei Shigematsu and project architects Lawrence Siu and Paxton Sheldahl, with Cooper Robertson (executive architect). The new expansion includes the Jeffrey E. Gundlach Building and extensive renovations to existing buildings. A $20-million commitment from New York State and Governor Kathy Hochul helped fulfill the expansion's budget and completes the $230 million capital campaign, the largest campaign for a cultural institution in the history of Western New York State.
Sponsored Content
United Airlines is in the midst of a major initiative to modernize its fleet over the next several years. After first announcing the plan in 2021, planes fitted with United's signature interior are finally beginning to appear across the airline's narrowbody fleet of Boeing and Airbus planes. United flyers are sure to notice these enhancements from the moment they step on board: Each new or updated plane sports remodeled seats, seatback entertainment screens for everyone, Bluetooth connectivity and more, all adding up to a better experience on every journey.
Ever since opening in 2021, Nobu London Portman Square has served as the focal point for many gatherings, stays and experiences. This fall the hotel's Nobu Bar adds four more reasons to visit with an exciting array of offerings, menus and events.