Award-winning chef Alexis Bostelmann is bringing his own brand of heat to Mexico. The executive corporate chef for Grupo Vidanta Resorts, Bostelmann oversees menu development for the company's myriad 3- to 5-star resort properties in Mexico including Blue Fish Restaurant at Grupo Vidanta's Grand Luxxe Resort in Nuevo Vallarta, where offerings include seven kinds of ceviche.
---
Seared tuna in yellow chili sauce Serves 4
For the fish:
1 pound fresh bluefin tuna loin, sashimi quality
6 tablespoons garlic-plum sesame seeds
Salt and pepper, to taste
3 tablespoons olive oil
1 tablespoon sesame oil
12 ounces yellow chili sauce (recipe follows)
Season the tuna loin with salt and pepper. Sprinkle the sesame seeds to coat the tuna; press the seeds into the loin so they stick. Heat the olive oil and the sesame oil in a hot pan until it begins to smoke. Sear all sides of the tuna in the hot oil. Place the seared tuna in ice water to stop the cooking process. Remove the tuna from the water and dry it with paper towels.
For the yellow chili sauce:
4 ounces yuzu juice
4 ounces lemon juice
1⁄2 yellow bell pepper, seeds and pith removed
1 manzano chili (or other moderate-heat yellow chili)
1 tablespoon sea salt
Place ingredients in a bowl. Refrigerate for 1 hour. Transfer mixture to a blender and blend until smooth. Strain through a sieve. Chill until ready to serve.
For plating:
4 ounces Granny Smith apple, peeled and finely diced
28 fresh mint leaves, finely sliced
1 tablespoon wasabi sesame seeds
1 tablespoon white truffle oil
Presentation: Thinly slice the tuna (sashimi-style) against the grain. Place 4 ounces of sliced tuna on each of 4 plates. Place the diced apple and sliced mint leaves on top of the tuna slices. Pour the yellow chili sauce around the plated tuna. Sprinkle with sesame seeds. Drizzle with white truffle oil. Serve cold.
Peruvian ceviche Serves 4
20 ounces fresh skinless grouper filet cut into 1⁄2-inch by 1⁄2-inch cubes
Salt and pepper, to taste
15 ounces fresh lime juice, strained
12 tablespoons red onion, thinly sliced, rinsed in cold water and drained
3 tablespoons aji amarillo (Peruvian yellow chili, available in Latin American specialty shops)
8 tablespoons fresh cilantro, chopped with stems removed
5 ice cubes
Place diced grouper in a stainless steel mixing bowl. Season with salt and pepper; mix well. Add the lime juice, sliced red onion, aji amarillo and cilantro. Mix well. Marinate for 5 minutes. Add the ice cubes and mix until they dissolve.
Presentation: Serve in a chilled shallow bowl with crackers, tortilla chips or sweet potato chips.
Tacos de camerón solidaridad Serves 4
36 small shrimp (U41–50), peeled and deveined
Salt and pepper, to taste
4 ounces all-purpose flour
15 ounces beer batter (recipe follows)
Vegetable oil for deep frying
4 ounces Mexican salsa (recipe follows)
12 soft corn tortillas, heated
6 ounces habanero mayonnaise (recipe follows)
12 sprigs fresh cilantro
4 wedges fresh lime
Season the shrimp with salt and pepper. Coat the shrimp with flour. Shake off excess flour. Pre-heat oil in a deep fryer to 350 degrees. Coat each shrimp in beer batter and fry until golden brown. Place fried shrimp on a paper towel to absorb excess oil.
For the beer batter:
1 cup dark beer (Dos Equis, Negra Modelo or Bohemia Dark)
1 cup all-purpose flour
2 teaspoons salt
1 teaspoon ground black pepper
Sift flour into a bowl. Whisk in the beer until you have a smooth batter. Season with salt and pepper. Let mix stand for 1 hour.
For the Mexican salsa:
3 ounces diced plum tomatoes
1 ounce diced white onion
1⁄2 serrano chili, seeded and chopped
1 tablespoon chopped fresh cilantro
1 tablespoon lime juice
Salt, to taste
Place tomatoes, onion, serrano chili, cilantro and lime juice in a bowl. Season with salt. Mix well. Let sit for 30 minutes to allow flavor to develop.
For the habanero mayonnaise:
1 small fresh habanero chili, stem removed
1 ounce white onion
1 garlic clove
1 ounce orange juice
1 ounce lime juice
5 ounces gourmet-quality mayonnaise
Salt and pepper, to taste
Char the onion and habanero chili in a very hot pan until black. Place all ingredients in a blender and blend until smooth. Season with salt and pepper, to taste. Refrigerate until ready to serve.
Presentation: Place 3 warm tortillas on each plate. Top each tortilla with 3 shrimp. Sprinkle with Mexican salsa and garnish each tortilla with a sprig of fresh cilantro. Serve with habanero mayonnaise and a wedge of fresh lime.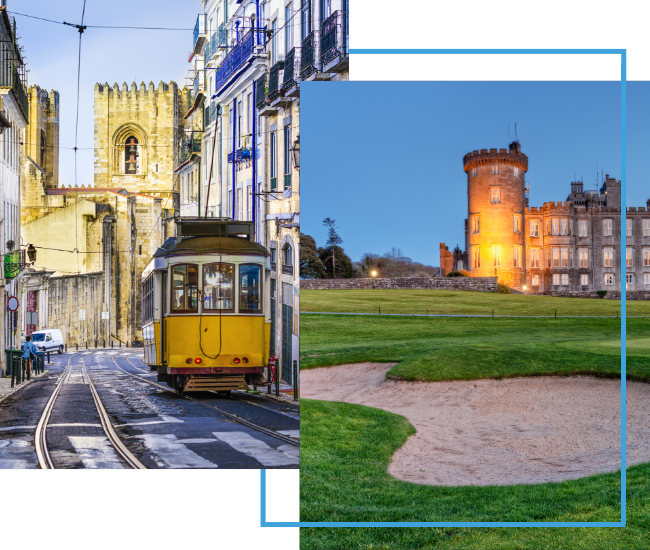 FX Excursions
FX Excursions offers the chance for once-in-a-lifetime experiences in destinations around the world.
Explore Excursions
Less than five years ago the world's first hybrid cruise ship, Hurtigruten Expeditions' MS Roald Amundsen, set sail for Antarctica in November 2019 with 450 passengers. The battery-hybrid-powered ship, named for the first man to cross the continent and reach the South Pole, was built specifically for voyages in polar waters. Its battery-hybrid power reduces the ship's consumption and CO2 emissions by 20 percent compared to equally sized ships.
Sponsored Content
The Global Business Travel Association (GBTA) believes business travel is a fundamental force for good and brings the industry together to connect, innovate and set new standards. With members from across the globe, GBTA engages the many voices of business travel to build a collective future, providing a platform for buyers and suppliers to come together, connect with peers, grow their network and shape the future of the industry.
A few months ago, I flew Polaris business class on a United flight from Dulles (IAD) to Paris (CDG). It was only when I got to my hotel in Paris I realized that I didn't have my iPad or its bag or accessories. Since I had been working on it in the restaurant in the Polaris lounge and then went directly to the gate, I knew I either left it propped up on my table when I packed up or in my business-class seat. But what was the best method to alert the airline about my careless mishap and (hopefully) retrieve it? With spotty data and WiFi, searching for information on my phone was frustrating and slow. Here's what I learned from the anxiety-inducing experience (and unexpected ending) about what to do if you leave something behind on your flight: