David Robins took a calculated risk back in 1992 when he left behind the culinary sophistication of San Francisco — and a longstanding relationship with renowned chef and author Jeremiah Tower who founded San Francisco's Stars restaurant in the 1980s — for the all-you-can-eat mecca of Las Vegas. Recruited by celebrity chef Wolfgang Puck, Robins signed on as executive Chef for Spago Las Vegas.
Trusting Puck's conviction that the kitschy shrine to glitz, glamour and the ubiquitous all-night buffet was ready to embrace the concept of fine dining, Robins drew on his passion for food and instinctive creativity to raise the culinary bar in Las Vegas. As Spago Las Vegas set a new dining standard in Sin City, Las Vegas caught the eye of other celebrity chefs and restaurateurs, creating an upward spiral that has transformed the city's culinary scene.
As corporate executive chef and managing partner for the Wolfgang Puck Fine Dining Group, Robins oversees the creative culinary direction and front-of-house operations for Spago Las Vegas, Chinois Las Vegas, Trattoria del Lupo, Postrio Las Vegas, Wolfgang Puck Bar & Brill, Spago Maui, Spago Palo Alto and the newly opened Wolfgang Puck American Grille at Borgata in Atlantic City. In 2005, the James Beard Foundation nominated Robins for "Best Chef – Southwest." In 2003, Robins earned the Las Vegas Life Epicurean Awards' title "Best Chef in Las Vegas," the city's top culinary honor.
In addition to his role at the restaurants, Robins donates his time to philanthropic endeavors including the Alzheimer's Foundation, March of Dimes, Nevada Cancer Institute and Meals on Wheels.
---
Smoked sturgeon salad with lemon vinaigrette and crisp potato Serves 4
12 ounces smoked sturgeon, thinly sliced
4 bunches frisee, hearts only
2 cups baby greens mix
2 granny smith apples, julienned
1 tablespoon dill, chopped fine
2 ounces lemon vinaigrette (see separate recipe)
4 potato galette (see separate recipe)
3 ounces horseradish cream (see separate recipe)
2 tablespoons dill sprigs, small
Salt and pepper, to taste
Place potato galette in a 400-degree oven for 4 minutes or until crispy and warm. Divide the horseradish cream among the four galette and spread evenly. In a bowl, mix together sturgeon, frisee, greens, apples and dill. Dress with lemon vinaigrette and season with salt and pepper. Divide salad evenly, forming a mound on top of each galette. Garnish with dill sprigs and serve immediately.
For the potato galette:
1 pound Idaho potatoes, peeled and grated
4 ounces clarified butter
Salt and pepper, to taste
In a small nonstick pan heat 1 ounce of clarified butter over medium heat. Season 1/4 of the potatoes and spread evenly in the bottom of the pan, forming a 1/4 – inch "cake." Turn heat to low and cook until golden and crispy. Flip galette over and repeat on second side. Repeat three times with the remaining potatoes. Reserve until needed in a warm spot on a plate covered with a towel.
For the horseradish cream:
1 cup crème fraiche
2 tablespoons prepared horseradish
1 tablespoon lemon juice
1 teaspoon chives, chopped fine
Salt and pepper, to taste
Combine all ingredients in a bowl and mix thoroughly. Cover and refrigerate until needed.
For the lemon vinaigrette:
¼ cup lemon juice, fresh squeezed
¾ cup extra virgin olive oil
2 teaspoons Dijon mustard
1 teaspoons sugar
Zest of one lemon
Salt and pepper, to taste
Combine juice, mustard, sugar and zest in a bowl. Slowly whisk in oil until emulsified. Season to taste with salt and pepper. Cover and refrigerate until needed.
---
Pesto-crusted lamb chops Serves 4
2 lamb racks (about 16 chops), boned, frenched and outer fat removed
2 cups basil leaves
5 garlic cloves
¼ cup pine nuts, lightly toasted
½ cup extra virgin olive oil
Pinch chili flakes
1½ cup panko b read crumbs
2 tablespoons olive oil blend
Salt and pepper, to taste
Preheat oven to 425 degrees. For pesto, in a blender on medium speed, pulse garlic, pine nuts, extra virgin olive oil and chili flakes until roughly chopped. Add all basil leaves and blend until slightly coarse. Remove half of mix and set aside. Blend remaining pesto until very smooth. In a bowl, mix smooth pesto with bread crumbs and set aside. In a large saute pan, heat oil over high heat. Season lamb with salt and pepper. Sear lamb racks on both sides until golden brown and place in oven to desired doneness, about 10 minutes for medium rare. Remove from pan and place on a baking sheet. Let rest for 5 minutes. Brush lamb with chunky pesto, then pack with pesto bread crumbs, lightly pressing crumbs into pesto. Return to oven for 4 minutes. Remove from oven. Let rest again for 5 minutes. Cut racks into individual chops and serve four per guest with your choice of accompaniments.
---
Smoked salmon pizza with caviar Serves 4
For each pizza:
pizza dough (see separate recipe)
1 tablespoon olive oil
¼ cup red onion, thinly sliced
2 tablespoons dill cream (see separate recipe)
2½ ounces smoked salmon, thinly sliced
1 teaspoon chives, chopped very small
1 teaspoon caviar
Place a pizza stone on the middle rack in an oven set at 500 degrees. Warm dough to just below room temperature. On a lightly floured surface, stretch or roll dough into an 8-inch circle, with the outer edge just thicker than the middle. Brush the dough lightly with the oil, and arrange onions over entire surface. Slide dough onto pizza stone and bake for 6 to 8 minutes or until golden brown. Remove pizza from oven and place on a cutting board. Spread the dill cream over evenly over pizza. Arrange sheets of smoked salmon carefully over dill cream and sprinkle with the chives. Cut pizza into desired size pieces and divide caviar among the pieces. Serve immediately.
For the pizza dough:
1 package dry yeast
1 teaspoon honey
1 cup warm water (105 degrees)
3 cups all-purpose flour
1 teaspoon kosher salt
1 tablespoon olive oil
To make four 8-inch pizza crusts, dissolve yeast with honey in 1/4 cup of the water. In a mixer, using a dough hook, mix flour and salt. Add oil, remaining water and yeast to flour while mixer is running on low. Mix for about 5 minutes, until dough forms a ball. Turn dough onto a clean work surface and knead by hand for 3 minutes. Cover the dough with a damp towel and let it rise in a warm spot for 30 minutes. Divide dough into four equal parts. Work each piece into a ball using your palm, tucking the edges under as you go, until a smooth sphere is formed. Cover again with a damp towel and allow dough to rest for 20 minutes.
For the dill cream:
1½ cups crème fraiche or sour cream
3 tablespoons shallots, chopped very small
2 tablespoons dill, chopped very small
1½ tablespoon lemon juice
¼ teaspoon kosher salt
¼ teaspoon white pepper, freshly ground
In a bowl, combine all ingredients. Cover and refrigerate until needed.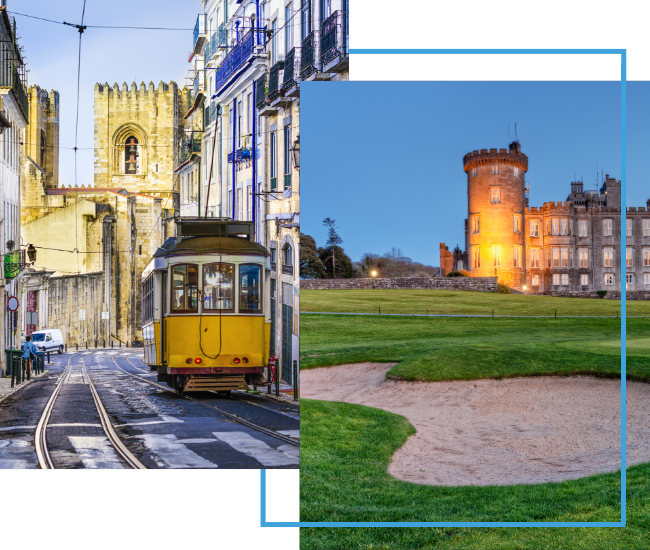 FX Excursions
FX Excursions offers the chance for once-in-a-lifetime experiences in destinations around the world.
Explore Excursions
There may not be snow in Los Angeles this season, but Waldorf Astoria Beverly Hills is certainly full of the holiday spirit, with Christmas, Hanukkah and New Year's events happening in the hotel's gorgeous event spaces.
Sponsored Content
One affordable plan can protect an entire year of trips: business or pleasure, short or long, domestic or international.
Looking for fun things to stuff into the toe of a few holiday stockings? Here are some great choices: