Didier Montarou is a global traveler. It's true. The driving force behind the executive chef's decision to pursue a career in the culinary arts was his desire to see the world.
And his motivation paid off big time.
Montarou, who heads up culinary operations at the InterContinental Boston, including its Provence-inspired dining venue Miel, worked in Cartegana, Valencia and Madrid before moving to Boston for the hotel opening two years ago. He loves Indian food and has been known to explore the local flavors of South America.
A native of Normandy, Montarou spent time in Grasse, France to prepare for the November 2006 debut of Miel. While in Grasse, he participated in a Provençal culinary immersion program under the direction of renowned 2-star Michelin chef Jacques Chibois.
Miel (which means "honey" in French) celebrates the flavors of Provence by highlighting the region's indigenous flavors: aromatic herbs, lavender, honey and olive oil.
---
Chilled pea soup with crab salad Serves 20
For the chilled pea soup:
4 large onions, rough chopped
1 bulb celery, rough chopped
3 stalks of leeks, rough chopped
3 bay leaves
3 gallons of water
4 2½-pound bags frozen green peas Juice and zest of one-half lemon Salt and white pepper, to taste
Sauté the onions lightly in a stock pot over medium heat. Add the celery, leeks and bay leaf and sauté with the onions. Add the water and bring to a boil. Cook until the vegetables are soft. Add the frozen green peas and cook until peas are tender, about 10 to 12 minutes. Add the lemon juice and zest. Remove the soup from heat. Place the stock pot containing the soup in a metal container filled with ice. This will ensure the soup maintains its bright green color while it cools. While it's in the ice bath, use a hand-held blender to purée the soup. Season to taste.
---
For the crab salad:
2 pounds jumbo crab lump meat
6 ounces mayonnaise
1 ounce truffle oil
4 ounces white onion, small diced
3 ounces celery, small diced
1 tablespoon parsley, chopped
½ tablespoon chives, chopped
½ tablespoon mint, chiffonade
Juice and zest of one-half lemon
Salt and white pepper, to taste
20 toasted crostinis, lightly buttered
1 black truffle, slivered
Mix the mayonnaise and truffle oil. Add the onions, celery, lemon juice, zest and herbs and mix well together. Add the crab meat and toss lightly. (Try to avoid breaking crab lumps.) Season to taste. Refrigerate until ready to serve.
PRESENTATION: Strain the soup into a small cup. Please one tablespoon crab mixture on each of 20 toasted crostinis. Place the crostini on a plate with the soup. Garnish with slivered black truffle.
---
JC Ratatouille Serves 10
2 pounds of onions, small diced
2½ pounds zucchini, small diced
2 pounds eggplant (skin on), small diced
8 red peppers, small diced
2 pounds tomatoes, diced
8 garlic cloves, chopped
1 teaspoon thyme, chopped
Chicken paste
Basil, chiffonade

In separate pans, sauté the onions, zucchini and red peppers until they are soft but have not taken on any color. Deepfry the eggplant until golden brown. Mix all the vegetables together. Add the chicken paste and thyme. Pour the mixture into a stock pot and cook over medium heat. Finish with basil, salt and pepper, to taste.
---
Sautéed sea scallops with leeks, salsify, black trumpets and truffle vinaigrette Serves 1
3 U-10 sea scallops
3 ounces salsify, batonnet
2 ounces black trumpets, cleaned
1 shallot, chopped
1 garlic clove, minced
1 teaspoon thyme, chopped
1 leek, julienned into long strips
8 ounces chicken stock
4 ounces olive oil
2 ounces truffle vinaigrette (recipes follows)
Salt and white pepper, to taste
Peel the salsify and cut into small sticks (batonnet). Place th e salsify in a pot with 4 ounces of chicken stock and 2 ounces of olive oil. Bring to a boil. Lower temperature to simmer. Cook the salsify until it is tender. Remove the salsify from the liquid and place it on a cold sheet pan. Let cool. Set aside until ready to serve.
Cut the leek in half lengthwise. Cut one half into long strips. Cut the other half into a fine julienne. Cook the long strips of leeks in 4 ounces of boiling chicken stock until tender. Remove leeks from the liquid and place on a cold sheet pan. Let cool. Set aside until ready to serve.
Cook the julienne leeks in a deep fryer until golden brown. Season with salt, to taste, and dry under a heat lamp.
Rinse the black trumpets under running water two or three times. Pat them dry with a paper towel. Sauté shallots and garlic in olive oil. Add the trumpets and sauté. Add the thyme and season with salt and pepper, to taste. Remove from heat and place on a cold sheet pan. Let cool. Set aside until ready to serve.
In a sauté pan, sear the scallops on both sides until lightly firm to the touch. In another pan, sauté the salsify and the black trumpets. Push the mixture to the side of the pan and add the long strips of leeks. Drizzle with truffle vinaigrette.
---
For the truffle vinaigrette:
1 tablespoon Dijon mustard
Juice of one-half lemon
2 ounces rice wine vinegar
2 ounces truffle oil
6 ounces extra virgin olive oil
1 tablespoon black truffles, finely chopped
1 tablespoon chives, chopped
1 pinch truffle salt
1 pinch white pepper
Place all ingredients in a squeeze bottle and shake until they are mixed together. Add more olive oil, according to taste.
PRESENTATION: Place the strips of leeks in the center of a slanted bowl, creating a nest. Place the salsify and black trumpet mix inside the nest. Top with scallops and drizzle with truffle vinaigrette. Garnish with crispy leeks.
---
Miel
InterContinental Boston
510 Atlantic Ave.
Boston, MA 02210
tel 617 217 5151
http://www.intercontinentalboston.com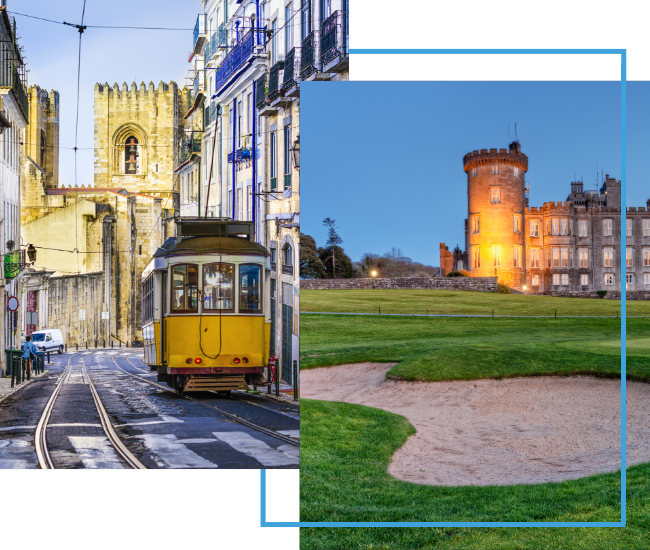 FX Excursions
FX Excursions offers the chance for once-in-a-lifetime experiences in destinations around the world.
Explore Excursions
There's no doubt the northern lights are awe-inspiring and spectacular. Unfortunately, they're also fickle and fleeting, and despite your best-laid plans of checking this item off your bucket list, sometimes Mother Nature's luminescent show just doesn't cooperate. But one cruise line has a new fail-safe in place.
Sponsored Content
Whether it's the people, the craic (fun) or the coasts, travelers always find something to love about the island of Ireland. What fills your heart?
Think you need a degree in sailing to enjoy a yachting holiday? Dream Yacht Worldwide, a leader in yacht charters, wants you to relax and enjoy the journey. Newly expanded to include the British Virgin Islands, Martinique, Tahiti and the Seychelles, the "Easy Crewed" offered by Dream Yacht Worldwide also include charter options in Greece and Croatia.