All aboard! Chef Alan Woods serves as head chef of Belmond Grand Hibernian, a luxury rail experience through Ireland, a first of its kind for the country that debuted in August. Not only does the train traverse the scenic Irish countryside, but, thanks to Woods, it also serves up authentic cuisine showcasing the best of Ireland's diverse ingredients.
Woods is known for his contemporary twist on traditional Irish fare, and passengers on the two-, four- or six-night itineraries from Dublin will enjoy dishes such as roast Killarney venison loin, scallops from the Beara Peninsula, Donegal turf-smoked salmon and traditional seafood chowder as they visit cities in the Republic of Ireland and Northern Ireland.
"The Gulf Stream makes the waters a little warmer and the seafood a little sweeter," said Woods, who previously worked at a host of restaurants including Michelin-starred Thornton's in Dublin, The Ivory Restaurant Cork City, Restaurant Jean Luc Figures Barcelona and Longueville House Hotel in County Cork.
His creative vision and understanding of Irish ingredients strengthens Belmond's commitment to offering an authentic experience on board. Belmond Grand Hibernian, with two dining cars and an observation car reminiscent of an Irish saloon, accommodates 40 travelers in en-suite cabins.
When not preparing exceptional Irish cuisine, Woods can be found continuing to combine his love of food and travel while cycling in West Cork, exploring the mountains and beaches back home in Kinsale and traveling to Germany and Spain with his German partner.
WHAT THREE GO-TO INGREDIENTS ARE ALWAYS IN YOUR HOME KITCHEN?
My three favorite and go-to ingredients are extra-virgin olive oil, cumin seeds and local artisan Cheddar cheese.
WHAT'S YOUR FAVORITE SEASON FOR COOKING, AND WHY?
It has to be autumn because of the start of game season and the ingredients available. The wild game on offer includes mallard, venison, woodcock and snipe, as well as mushrooms.
ASIDE FROM YOUR CURRENT POSITION, WHAT'S THE BEST JOB YOU'VE EVER HAD?
I left Ireland at age 20 to work at Vincent on Camelback in Phoenix, Ariz. There I was introduced to Mexican food and the Mexican people. The expert chefs took me under their wings, and I learned many skills from that team.
WHAT'S THE FIRST MEAL YOU EVER COOKED?
It was wild rabbit stew, which I cooked at Boy Scouts when I was about 12 years old.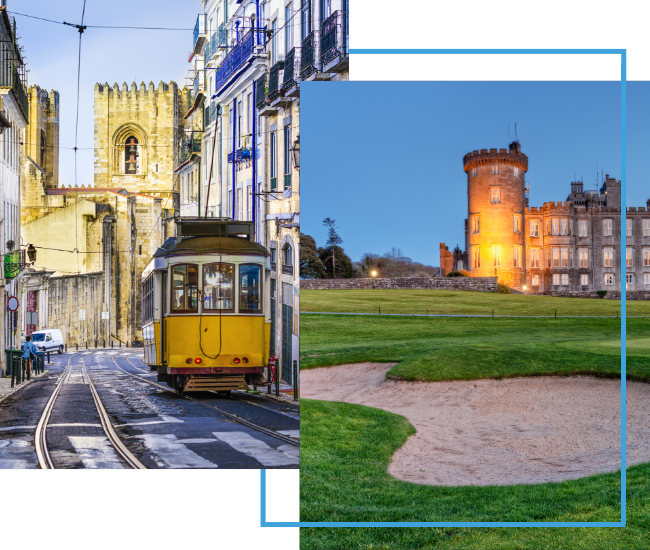 FX Excursions
FX Excursions offers the chance for once-in-a-lifetime experiences in destinations around the world.
Explore Excursions
Pleasant weather, autumn foliage and vibrant flowers are among the many delights awaiting nature lovers at botanical gardens and arboretums across the United States. However, some of these green spaces take on additional color this month and through Halloween when enterprising gardeners, landscape architects, management and other creative minds cast a spell with themed environments running the gamut from spooky to utterly bewitching.
Sponsored Content
Many small- and medium-sized businesses face time and budget constraints when organizing corporate hotel travel for employees. To address this problem, IHG® Business Edge emerged as a cost-free business travel solution for small- to medium-sized enterprises, offering travel managers exclusive access to enticing perks, handpicked educational resources and comprehensive company travel metrics. IHG Business Edge connects our loyal customers to our portfolio of 5,800 hotels and resorts across 18 brands in more than 100 countries.
For travelers who love all things autumn, Crystal Springs Resort, New York City's closest destination resort, features special offers and experiences to meet the demands of everyone's fall bucket list. Located only 80 minutes outside New York City in Sussex County, New Jersey, Crystal Springs Resort offers a quick getaway to enjoy fall foliage. Are any of these new offers or experiences on your bucket list?