Aviation and cuisine go hand in hand for Hugo Pantano, executive chef for LATAM Airlines Group. Pantano has more than 20 years' experience in the airline catering industry, from cost and production planning to food safety and lounge service strategies. Before moving on board, he spent six years, from 2001 to 2007, as executive chef and head of production for Gate Gourmet in Santiago, Chile, working with international chefs and designing menus for airlines and other local businesses.
Today Pantano helms the catering for all of LAN Airlines' and TAM Airlines' classes of service, as well as designs the food and beverage menus for lounges located in Buenos Aires, Bogotá, Miami, Santiago and São Paulo. With the goal of creating a unified onboard dining experience, Pantano works closely with Hector Vergara, Latin America's only master sommelier, to pair the wine selections with the meals served in the Premium Business Class cabin. As executive chef, Pantano heads LAN's Chef Panel, consisting of chefs from Argentina, Chile, Ecuador and Peru, in charge of designing and implementing the airline's culinary strategy.
Pantano is featured in Recipes That Conquer the World, published by The BUE Trainers, one of the most prestigious culinary schools in Buenos Aires, for the institution's 20th anniversary. Clearly Pantano has the recipes to conquer the friendly skies.
What three go-to ingredients are always in your home kitchen?
It's difficult to select three, as it depends on the time and the season. Three classic, go-to ingredients year-round are olive oil, sea salt and eggs — you can even whip something together with just these three ingredients. For baking, I would say chocolate, dulce de leche and vanilla extract.
What's your favorite season for cooking, and why?
All seasons are different, especially in Chile and Argentina, which have distinct seasons. If I had to choose, summer. Summer is the season that allows you to cook outdoors on the grill using charcoal or firewood. All you have to do is find the right spot and invite some friends.
Aside from your current position, what's the best job you've ever had?
Tough question! I'm already in the best job I've ever had, as I have the ability to travel, discover cities and restaurants around the world and immerse myself in different cultures and languages. It is the cultural richness that surrounds cuisine in Latin America and the rest of the world that motivates me every day.
What's the first meal you ever cooked?
My childhood was about the art of baking. My uncle had a bakery in Buenos Aires, so on the weekends I would go there to make breads, pastries and croissants. My passion for working with dough continued as I began preparing fresh pasta, like my grandmother, from whom I developed the same passion. But technically speaking, the first thing I actually cooked was quiche Lorraine. I was fascinated by it, so I made it for my family.
What are your first thoughts when you hear "farm-to-table"?
Return to our roots and recover quality products from local producers — this favors local producers and artisans, ensuring the best possible product for cooking. This is a comprehensive and powerful approach, as seasonal products offer quality and freshness and are free of preservatives and pesticides. This is a rising concept where we increasingly see families cultivating their own produce in small spaces like their homes. In my home, I grow all types of herbs, peppers, tomatoes and more.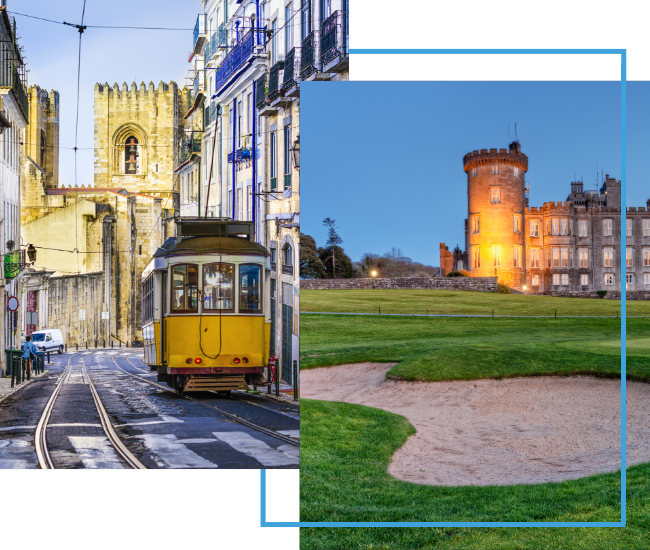 FX Excursions
FX Excursions offers the chance for once-in-a-lifetime experiences in destinations around the world.
Explore Excursions
Did the new film Oppenheimer rouse your interest in the nefarious world of international espionage? You can go straight to the real-life setting for covert actions this November (Nov. 10–12), when La Fonda on the Plaza in Santa Fe hosts a specially themed "Spies, Lies and Nukes" weekend. The hotel actually served as the retreat location for Manhattan Project scientists, who stayed at La Fonda on the Plaza to take a break from the stress of their work. During the weekend, the property's La Fiesta Lounge will make a tasty nod to those days by serving up a special Atomic Martini.
Sponsored Content
Exclusive Sailing with Global Traveler
Ever want handcrafted martinis and freshly shucked oysters delivered straight to your room? The Read House's New Martinis & Pearls service has you covered. Shining in 1920s-themed decor, the historic hotel in the heart of Chattanooga offers a true Gatsby-esque experience, now further elevated with this upscale amenity. Guests can now indulge in their perfectly chilled martini, made to order, and "pearls" (oysters) in the comfort of their room.