Serving as a Flying Chef for Turkish Airlines since 2011, Chef Emre Geçgel finds his frequent, far-flung travels help him gain knowledge of and appreciation for different cultures and cuisines, and sustain his thirst for lifelong learning. A lover of all genres of music, a reader of history and literary classics (in multiple languages), and a Crossfit enthusiast, Chef Emre describes himself as "a chef who trains his mind, his body and his soul."
Working both in the air and on the ground for special events, his duties have taken him from a remote kitchen in the middle of the desert to presidential aircraft at 40,000 feet. On board, this chef and his team are responsible for food and beverage quality, putting finishing touches on gourmet dishes made from the finest, freshest seasonal ingredients, and serving their guests. It's a unique environment that requires flexibility, attention to detail, problem-solving and a true appreciation for meeting new people, all qualities Chef Emre possesses in abundance. While he also serves as an onboard trainer and a ground trainer, responsible for new Flying Chef candidates, he continues to enjoy preparing and serving Turkish Airlines' award-winning cuisine to its guests.
WHICH FOOD IS YOUR GUILTY PLEASURE? AND ON THE OPPOSITE END OF THE SPECTRUM, WHAT IS ONE INGREDIENT OR FOOD YOU HATE TO USE?
If I could pick one dish, it would be slow-cooked, roasted, succulent lamb shanks with its rich rosemary jus sauce. I dislike any processed, industrial food.
WHAT DISHES WOULD YOU SERVE AT A PRIVATE DINNER PARTY?
I would serve Turkish mezes (small portions of appetizers similar to Spanish tapas, both hot and cold) like haydari, cheese puff pastries, tarama, stuffed grapevine leaves in olive oil, beetroot salad, smoked wheat with purslane, etc.
WHAT WAS THE FIRST MEAL YOU EVER PREPARED ON YOUR OWN?
The first dish I cooked was a cheese omelet when I was 5 or 6.
IF YOU COULD DESCRIBE YOUR PERSONAL STYLE IN ONE DISH, WHICH DISH WOULD IT BE AND WHY?
I like homestyle, cooked-in-one-pot kinds of traditional dishes like Kurufasulye and Pilav (baked cannellini beans cooked in tomato sauce and served with buttered rice and pickled vegetables) since I like to be with my family and friends, and I really enjoy Turkish cuisine.
WHICH CULINARY TREND WOULD YOU LIKE TO DISAPPEAR?
I dislike recipes which are marketed as comfort food [but are] using industrial and processed ingredients.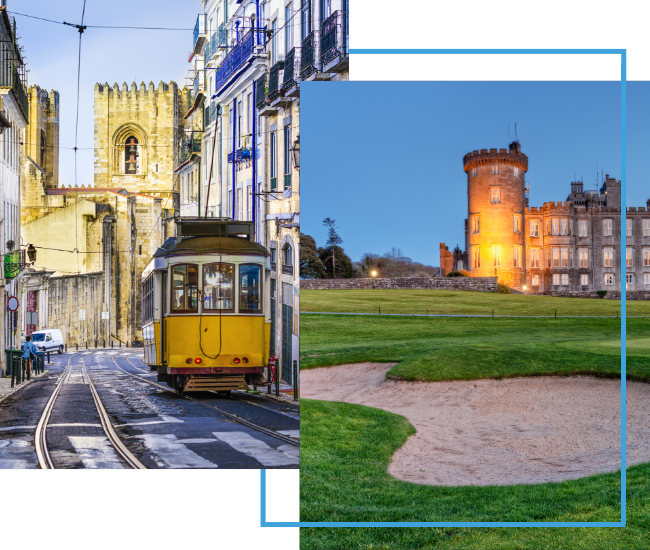 FX Excursions
FX Excursions offers the chance for once-in-a-lifetime experiences in destinations around the world.
Explore Excursions
It's time to start dreaming of your next trip. Here's some destination inspiration for you. Take a visual journey through these U.S. Christmas markets with us.
Sponsored Content
Don't risk losing all the money you've spent if you must cancel your trip at the last minute. Allianz Travel Insurance can give you:
Everyone loves a good Christmas tree, but these iconic hotels around the world take it one step further with designer-styled trees illuminating lobbies and public spaces, wowing all who enter. From Lela Rose to Louis Vuitton, don't miss these ultra-luxury trees redefining tree decorating as we know it.