Chef Lucas Granville is a champion of Grand Hyatt Singapore's "Food. Thoughtfully Sourced, Carefully Served" philosophy. In 2012, he helped launch the first-ever sustainable seafood menu at the hotel's mezza9 restaurant. That is not the only creative food project Granville has been part of since becoming executive chef at Grand Hyatt Singapore in 2010. As part of the Council of Experts for Hyatt, he consults on culinary pursuits around the region and at the hotel, including the theater show kitchen in the second-floor event space.
With a range of dining and bar outlets at Grand Hyatt Singapore, Granville expresses his creativity across a variety of cuisines. From the traditional Singapore cuisine at StraitsKitchen and trendy mezza9 to authentic Italian at Pete's Place and poolside delights at Brix, Granville reveals he is something of a food guru.
An Australian native, Granville studied in the United Kingdom before returning to Australia to run Browns in Melbourne, The Point on Albert Park Lake and The Republic. In 2002, he moved to Asia where he headed up the culinary concepts at the Grand Hyatt Erawan Bangkok's Tony Chi-designed restaurants.
What three go-to ingredients are always in your home kitchen?
My go-to ingredients are extra-virgin olive oil, kale and a selection of sustainable seafood. Extra-virgin olive oil is just so diverse and can be combined with anything — whether you are preparing a salad or cooking a full meal. Kale is not only healthy but also versatile — you can blend it, juice it and cook it the way you like best. Lastly, sustainable seafood is a must when sourcing ingredients, as we have to take ownership of what we eat on this planet and make as little an impact as possible on our environment.
What's your favorite season for cooking, and why?
I love summers back in Australia. That's when amazing selections of stone fruits come into season, and salads and herbs are available in abundance.
Aside from your current position, what's the best job you've ever had?
I had a great time at my first job when I was just 18. I joined a seafood restaurant in the United Kingdom, fresh from catering college. We worked with an amazing group of young chefs — all full of ideas and team spirit, fun to work with — plus I was getting paid for the first time. It was just like being given wings.
What's the first meal you ever cooked?
I will never forget that day; my family and I still laugh about it. I was 8, it was the start of spring, and we had a large garden where my parents grew many vegetables. I always observed my mom picking vegetables and cooking amazing, fresh dishes. One day, I went out myself, picked some vegetables and created my own vegetable soup as part of our family dinner. I got funny facial expressions from my parents and sisters as the soup tasted gritty — I had forgotten to wash the vegetables!
What are your first thoughts when you hear "farm-to-table"?
First of all, it's not a trend. We all need to take ownership and responsibility for where our ingredients come from. We must be accountable for where and how our food is produced and what we consume. Currently, we have one planet and 7 billion people. In 50 years, we are going to have one planet and 9 billion people, so we must get our heads around how to produce fresh and healthy food to sustain everyone.
Grand Hyatt Singapore
10 Scotts Road
Singapore
Republic of Singapore 228211
tel 65 6738 1234
grandhyatt.com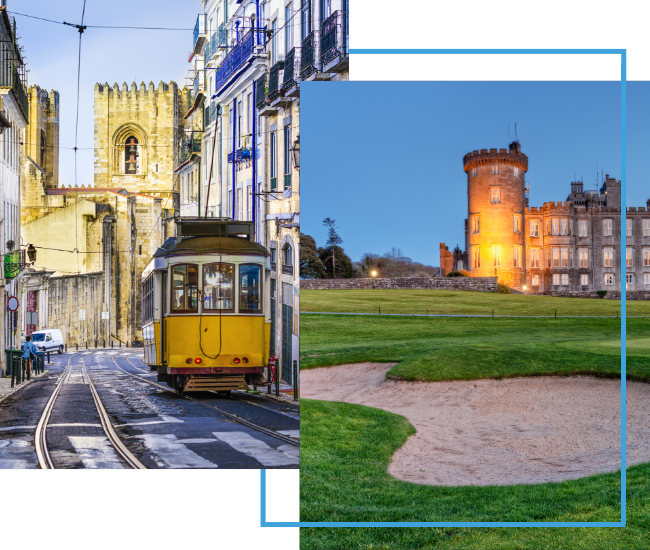 FX Excursions
FX Excursions offers the chance for once-in-a-lifetime experiences in destinations around the world.
Explore Excursions
One thing  surprising about the Prince Edward Island capital is its abundance of shops specializing in affordable, fashion-forward jewelry rendered in sterling silver, vermeil, 14K gold and semi-precious stones. Whether you prefer delicate pieces or bold wearable art, you can be assured the pieces for sale are inspired by the maritime island setting and, therefore, specific to the place where they are created. Here are a few shining, woman-owned examples:
Sponsored Content
The Islands of Tahiti offer a range of captivating activities for travelers with diverse interests, from hiking to breathtaking waterfalls, riding horses on secluded beaches; swimming with sharks; or immersing in Polynesian culture through traditional dance, music and art. For watersports enthusiasts, the crystal-clear lagoons offer exhilarating experiences like surfing, kiteboarding and paddleboarding. And if you're looking to relax, the pristine beaches, overwater bungalows and tropical sun offer the perfect setting. With 118 islands and atolls to explore, island hopping is an excellent way to experience the full diversity of The Islands of Tahiti. With its blend of adventure, culture and relaxation, The Islands of Tahiti offer a truly unique travel experience.
Norway, a haven for visionary artists, architects and designers, showcases an exceptionally diverse array of cultural attractions. This year, the country commemorates exciting milestones and unveilings captivating enthusiasts of the arts, from iconic scenic routes to new museums to gallery openings. Up Norway features these new offerings in personalized itineraries catered to aesthetes.