Roberta Adamo didn't hesitate to jump in to the fray when the chef at the restaurant where she was working unexpectedly left. Never mind that she wasn't classically trained: Adamo, who grew up cooking at her grandmother's side, found a cookbook and started making pasta. And the rest is history.
Now the restaurant chef at Penne Restaurant & Wine Bar, an innovative Italian eatery at Philadelphia's Hilton Inn at Penn, Adamo's culinary journey includes a number of highlights: Catelli's Restaurant in Voorhees where she worked with Chef Louise Imbesi, Brasserie Perrier where she worked with Chef Francesco Martorella, and Ritz-Carlton where she worked with Chefs Kai Lerman and Alberto Vonoli.
A proud member of Les Dames de Escoffier, Adamo is affiliated with the Slow Food Movement. Her philosophy: "Food should sing and not scream any one note louder than the other. Balance is key, whether it's taste, texture, color or temperature. It is an art I adore, and I am thrilled every day I have a chance to experience it."
---
Seared sea scallops with vermouth sauce and sweet pea risotto Serves 4 (or 8 appetizer portions)
For the vermouth sauce:
½ pound scallops
½ cup blended oil
3 cups sliced white mushrooms
3 cups sliced shallots
¼ bottle dry vermouth
½ bunch basil
½ bunch parsley
¼ teaspoon red pepper flakes
1 ¼ gallons chicken stock
1 pint heavy cream
¼ pound unsalted butter
Salt and pepper, to taste
Heat a large sauce pan with a heavy bottom. Add oil when pan is hot. Add the scallops and sear until golden on each side. Add the mushrooms and shallots; sauté until tender, but not browned. Season with salt and pepper. Deglaze with vermouth and reduce by half. Add basil, parsley and red pepper flakes. Cover with chicken stock. Reduce sauce by half. Add heavy cream and cook for 8–10 minutes. Strain out the ingredients and retain the liquid in a smaller pot. Using an immersion blender, blend in butter until sauce is smooth. Season the sauce with salt and pepper to taste.
For the sweet pea risotto:
1 package risotto
1 cup sweet peas, fresh or frozen
Salt and pepper, to taste
Prepare risotto according to package instructions. Blanch the peas in salted water until tender, then cool in an ice bath. Divide peas into two portions. Puree one portion in a blender until smooth. Add the whole blanched peas and the pureed peas to the cooked risotto. Season with salt and pepper.
For the sea scallops:
2 pounds U10 sea scallops
1 tablespoon olive oil
Salt and pepper, to taste
Rinse the scallops in cold water. Pat dry; season with salt and pepper. Heat a sauté pan over medium heat. Coat pan with olive oil. Add the scallops to the pan and sear for 1 ½ minutes on each side.
Presentation:
Spoon risotto onto a plate. Top with seared scallops and drizzle with vermouth sauce. Garnish with sweat pea tendrils.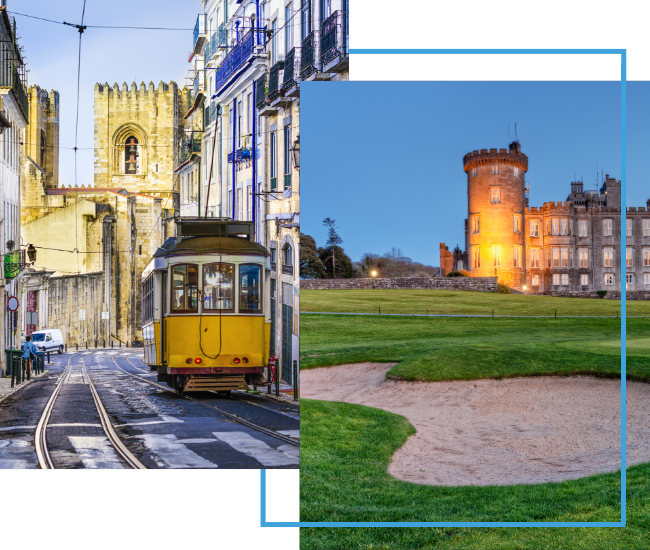 FX Excursions
FX Excursions offers the chance for once-in-a-lifetime experiences in destinations around the world.
Explore Excursions
The Perelman Performing Arts Center (PAC NYC), the cultural cornerstone and final public element of the World Trade Center site, opened this September.  The new performing arts center in Lower Manhattan provides a dynamic home for the arts, serving audiences and creators through flexible venues enabling the facility to embrace wide-ranging artistic programs.
Sponsored Content
IHG Hotels & Resorts is thrilled to announce the launch of a new mobile product feature for members: IHG Wi-Fi Auto Connect. This feature is now available exclusively in the IHG One Rewards mobile app for both iOS and Android users and will automatically connect IHG One Rewards members to WiFi upon arrival at more than 5,000 IHG hotels worldwide — no separate passwords or log-ins needed. This is in addition to the exciting benefits of being an IHG Business Edge member. IHG Business Edge provides small- and medium-sized businesses access to a user-friendly portal that displays comprehensive spending and savings data while providing the convenience of direct booking with a guaranteed discount.
Whether you call secondhand fashion treasure troves "thrift stores," "fripperies," "charity shops," "vintage boutiques" or something else, shifting the paradigm from "old clothes" to "new finds," you may find the best, most conversation-starting souvenirs inside these shops and neighborhoods located in the world's most fashionable cities and a few unexpected places.