Fine French cuisine may not be the the first thing that comes to mind when you think about Mexico's Baja Peninsula, but that didn't stop Chef Jacques Chretien from opening a French restaurant in Cabo San Lucas. As an award-winning master chef, Chretien's culinary career spans two decades with stints at some of the most renowned restaurants in France and Mexico including several Michelin star-rated venues — Chez Bruneau in Belgium, Le Relais de Bracieux in France and La Tour d'Argent in Paris.
Chretien, one of just five chefs in all of Mexico to have earned the prestigious Maitre Cuisinier de France award, is the chef/owner of French Riviera, a stunning dining venue overlooking the Sea of Cortez and the often-photographed Los Cabos landmark, the Arch at Land's End.
The culmination of a longtime dream, Chretien personally supervised all aspects of the September 2002 restaurant opening including interior and exterior design and menu development.
"The art of fine cuisine; that is my passion," said Chretien.
This month, Chretien heads north to California where he'll participate as an invited chef in the 17th annual Culinary Evening with the California Winemasters. The gala event on the "Streets of New York" back lot at Paramount Pictures benefits the Cystic Fibrosis Foundation.
---
Grilled sea scallops with sauteed mushrooms and wine butter sauce Serves 4
For the sea scallops:
8 sea scallops
8 porcini mushrooms, approximately 2 ounces each, with long tail
1/2 cup shallots, chopped
2 tablespoons garlic, chopped
6 tablespoons olive oil
Salt and pepper, to taste
Prepare the porcini mushrooms by cleaning them with a damp cloth; never directly under water. Heat olive oil in a saute pan that can go into the oven. Add mushrooms, garlic and salt and pepper. Cook for 12 minutes in a 350-degree oven. Cut the scallops in half lengthwise. Sprinkle with salt and pepper. Heat olive oil in a saute pan. Sear scallops for one minute on each side.
For the wine butter sauce:
3 tablespoons shallots, chopped
1 tablespoon plus 1 teaspoon thick cream
3/4 cup butter
2 cups white wine
1 tablespoon sherry vinegar
Salt, to taste
Lemon juice, to taste
Chopped chive, for garnish
Combine shallots, white wine and vinegar. Heat over medium heat for five minutes. Add cream and bring to simmer for five minutes. Add butter and stir while sauce thickens. Season with salt and lemon juice.
PRESENTATION: Layer sea scallops alternating with mushrooms. Top with sauce. Garnish with chopped chives.
---
Pan-seared scallops of foie gras with caramelized grapes, mesclun salad and sherry vinegar Serves 2
6 1/2 ounces fois gras cut into 1-inch slices
2 Anjou pears
3/4 cup red wine
3 tablespoons orange juice
6 tablespoons granulated white sugar
1 1/2 tablespoons ground cinnamon
5 ounces onion, chopped
1 1/2 tablespoons honey
2/3 cup grapes (white or red)
6 tablespoons sherry vinegar
1 1/4 cup veal sauce
Mesclun lettuce, to plate
Peel the pears. Combine with red wine, orange juice, sugar and cinnamon. Simmer over medium heat for one hour. In another pan combine onion, honey and grapes. Simmer over low heat for 30 minutes until ingredients blend to resemble marmalade or chutney. Add sherry vinegar and continue cooking over low heat for another 30 minutes.
Place foie gras slices in a hot pan without any added fat. Cook on each side until color darkens. Remove cooked foie gras slices from pan and place on an absorbent paper. Add the pear sauce, sherry vinegar sauce and veal sauce to pan. Deglaze. Add salt and pepper to taste.
PRESENTATION: Spoon the sauce onto a plate. Place a foie gras scallop on the sauce. Top with mesclun. Garnish with more sauce.
FRENCH RIVIERA RESTAURANT
Carretera Transpeninsular KM 6.3
Cabo San Lucas
Baja California Sur 23410, Mexico
tel 011 52 624 1043125
raloscabos.com">www.frenchrivieraloscabos.com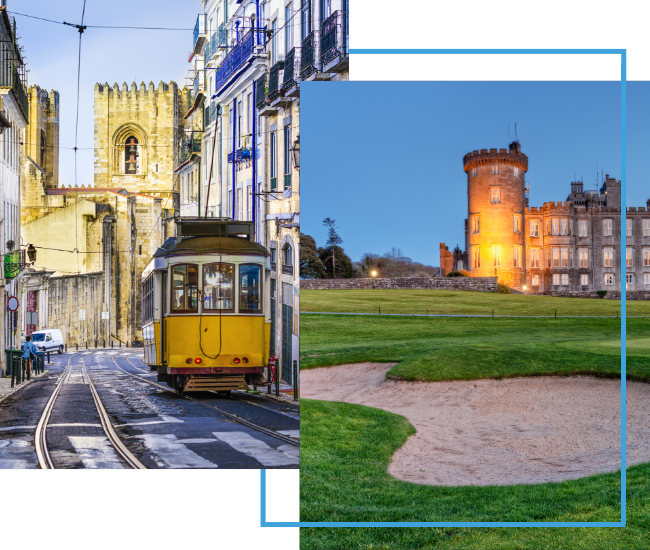 FX Excursions
FX Excursions offers the chance for once-in-a-lifetime experiences in destinations around the world.
Explore Excursions
If fabulous food and beverages are a must-have for any weekend getaway, then look no further than the City of Brotherly Love. Whether your palate has a penchant for vibrant Latin American fare or cozy French cuisine, whether you're an oenophile looking to swirl, sniff and sip your way around the globe or you'd rather sample farm-to-glass cocktails, Philly's got it all this fall. (With the exception of Bolo, which is a short taxi or Uber ride away and definitely worth the trip, the rest of these spots are all within walking distance of each other.)
Sponsored Content
IHG Hotels & Resorts is thrilled to announce the launch of a new mobile product feature for members: IHG Wi-Fi Auto Connect. This feature is now available exclusively in the IHG One Rewards mobile app for both iOS and Android users and will automatically connect IHG One Rewards members to WiFi upon arrival at more than 5,000 IHG hotels worldwide — no separate passwords or log-ins needed. This is in addition to the exciting benefits of being an IHG Business Edge member. IHG Business Edge provides small- and medium-sized businesses access to a user-friendly portal that displays comprehensive spending and savings data while providing the convenience of direct booking with a guaranteed discount.
From Santoríni to Dubai to New York, some hotels just have that "it" factor that draws visitors far and wide. For some hotels it's their proximity to popular landmarks and attractions, for others it's their amenities. But these hotels have something few can claim: a true room with a view.