One of the most celebrated chefs in Germany, Christian Lohse is the 2-star Michelin chef de cuisine at Fischer's Fritz in The Regent Berlin. His honors include an award of 18 out of 20 points from premier French culinary guide Gault Millau. Before signing on at Fischer's Fritz, Lohse was affiliated with 2-star Michelin restaurant Charles Barrier in Tours, France; 3-star Michelin restaurant Guy Savoy in Paris; L'Esperance in Vezelay and The Dorchester in London.
Michelin recognized Lohse's talent at Fischer's Fritz just one year after the restaurant opened. The only 2-star Michelin restaurant in Berlin, Fischer's Fritz is an haute seafood dining venue featuring French culinary influences.
Born in Germany in 1967, Lohse traveled to France as a student in pursuit of a history degree, but his interest in culinary arts intervened and he returned home a trained chef. He launched his career as an apprentice at Restaurant Jean Pierre Billoux in Dijon, France.
Lohse shared with us recipes to create a three-course menu to serve four guests.
---
Tatar of langoustines (Atlantic prawns) with baked onsen egg and parsley foam
For the tartar:
10 langoustines
4 eggs Breadcrumbs, to coat
Olive oil, for frying
Salt and pepper, to taste
Lemon juice, to taste
Basil, julienned
Poach eggs until the white is medium and the yellow is fluid. (You can also make onsen eggs by steaming the eggs in their shell at 150 degrees for 40 minutes.) Once the eggs are cooked, dredge them in breadcrumbs and deep-fry them. When the breadcrumbs are golden brown and crispy, add salt and pepper to taste.
Break the langoustines out from their shell. Boil in 150-degree water and chop the meat. Season with salt, pepper, lemon juice and add in basil julienne.
---
For the parsley foam:
1 bunch parsley, chopped
1 Spanish onion, chopped
1 clove of garlic, chopped
2 cups poultry stock
2 cups cream
Salt and pepper, to taste
Create a base sauce by cooking the onions, garlic, poultry stock and cream together. When the onions and garlic are soft and the ingredients are well-combined, add chopped parsley and season with salt and pepper. Mix all ingredients together in a blender.
PRESENTATION: Sauce the plate with parsley foam. Top with langoustine tartar and onsen egg. Garnish.
---
Pigeon breast pickled in savory sugar water with stewed vegetables
For the savory sugar water:
3 cups sugar
1 ¾ cups water
Coriander seeds, to taste
Cinnamon, to taste
Star anise, to taste
Fennel seeds, to taste

Boil the sugar and water together and reduce by one third. Meanwhile roast the rest of the seasonings together and then add to the water. Hold the water at 120 degrees.
---
For the sauce:
1¾ cups sherry vinegar
1 cup water
¼ cup cornstarch
1/3 cup butter
Black pepper, to taste
Bring to a boil the sherry vinegar and water. Add the corn starch and then the butter until the sauce is firm. Season with pepper.
---
For the pigeon:
4 blood pigeons
Kosher salt, for seasoning
Lightly salt the blood pigeon and place, breast up, in savory sugar water. Simmer until done.
---
For the vegetables:
2 cups celeriac
2 cups celery
2 cups onions
2 cups fennel
Goose fat, for roasting
Blanch the fennel and celeriac to al dente. Then roast everything together in goose fat. Season to taste.
---
For the herb salad:
Mixed herbs
3 tablespoons sherry vinegar
1 cup water
1 tablespoon butter
Corn starch, to thicken
Clean and toss the herbs. Set aside. Combine sherry vinegar and water. Over low heat, add cornstarch and butter. Cook, stirring constantly, until sauce is firm. Season to taste.
PRESENTATION: Sauce the plate. Top with blood pigeon. Garnish with her b salad and vegetables.
---
Basil sherbet with raspberries and cream of apricot
For the basil sherbet:
5 cups sugar
6 cups water
3 Granny Smith apples, peeled and quartered
4 bunches basil
1 ¾ cups lime juice
Vodka, to taste
Boil the water and sugar with the apples. Remove from heat. Add basil; cover and leave overnight to cool and infuse. Add lime juice and mix thoroughly until combined. Add vodka. Finish in an icecream maker.
---
For the cream of apricot:
2 ¼ cups cream
¾ cup mashed apricots, plus 3 diced apricots
Juice of 2 limes
1 bunch basil, julienned
Powdered sugar
Butter, softened
Fresh raspberries, for garnish
Combine the cream and the mashed apricots. Mix with lime juice, powdered sugar and add cold soft butter. Blend until creamy. Add the diced apricot and basil julienne.
PRESENTATION: Place sherbet on plate and garnish with fresh raspberries. Serve apricot cream in separate decorative glass.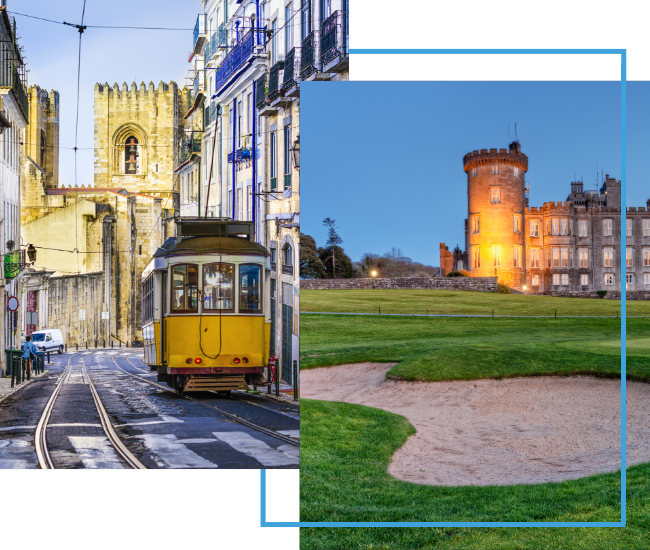 FX Excursions
FX Excursions offers the chance for once-in-a-lifetime experiences in destinations around the world.
Explore Excursions
Less than five years ago the world's first hybrid cruise ship, Hurtigruten Expeditions' MS Roald Amundsen, set sail for Antarctica in November 2019 with 450 passengers. The battery-hybrid-powered ship, named for the first man to cross the continent and reach the South Pole, was built specifically for voyages in polar waters. Its battery-hybrid power reduces the ship's consumption and CO2 emissions by 20 percent compared to equally sized ships.
Sponsored Content
United Airlines is in the midst of a major initiative to modernize its fleet over the next several years. After first announcing the plan in 2021, planes fitted with United's signature interior are finally beginning to appear across the airline's narrowbody fleet of Boeing and Airbus planes. United flyers are sure to notice these enhancements from the moment they step on board: Each new or updated plane sports remodeled seats, seatback entertainment screens for everyone, Bluetooth connectivity and more, all adding up to a better experience on every journey.
A few months ago, I flew Polaris business class on a United flight from Dulles (IAD) to Paris (CDG). It was only when I got to my hotel in Paris I realized that I didn't have my iPad or its bag or accessories. Since I had been working on it in the restaurant in the Polaris lounge and then went directly to the gate, I knew I either left it propped up on my table when I packed up or in my business-class seat. But what was the best method to alert the airline about my careless mishap and (hopefully) retrieve it? With spotty data and WiFi, searching for information on my phone was frustrating and slow. Here's what I learned from the anxiety-inducing experience (and unexpected ending) about what to do if you leave something behind on your flight: