"I prefer to take a simple approach to food."
That's the philosophy behind the Mediterranean-inspired dishes Executive Chef Anthony Zamora brings to the new Conrad New York and its signature eatery, Atrio.
Hailed as a culinary visionary, Zamora's curriculum vita includes stints at a number of 5-star and 5-diamond establishments, including the Four Seasons Hotel New York and The Biltmore Hotel in Miami. He also served on the advisory committee at Le Cordon Blue College of Culinary Arts in Miramar, Fla.
At Atrio, Zamora draws on his Italian and Lebanese ancestry to bring a taste of the Mediterranean to New York City's Battery Park neighborhood. A woodburning stone oven is the focal point of Atria's open kitchen, creating the ambience of a cooking studio.
"Food preparation should evoke a sense of comfort, because there's nothing more satisfying than dishes that make you feel good," says Zamora. "The key is respecting the flavors of quality ingredients and preparing them to perfection."
Whipped Mortadella Crostini With Pistachio And Aged Balsamic
Serves 8

½ tablespoon whole black peppercorns
½ pound good-quality mortadella, cubed
4 ounces cream cheese
2 tablespoons heavy whipping cream
1 loaf ciabatta or country bread
Olive oil (good quality) for assembly
Aged balsamic vinegar (minimum 15 years)
Roasted chopped pistachios for garnish
In a food processor, grind the whole peppercorns until coarse. Add the cubed mortadella and cream cheese; blend until smooth, about 2 minutes. Add the heavy cream and blend until incorporated. Remove the mixture from the food processor and store in the refrigerator until ready to serve.
Presentation: Slice and toast or grill the bread. Drizzle the toasted bread slices with olive oil. Spread the mortadella mixture generously on the toasted bread. Garnish with the chopped roasted pistachios and drizzle with balsamic vinegar.
Shrimp Saltimbocca With Pancetta And Sage Appetizer
Serves 4
16 U12 shrimp, peeled, deveined, tails removed 4 tablespoons olive oil
1 shallot, minced
1 clove garlic, minced
¼ pound pancetta, thinly sliced
8 leaves fresh sage
¼ cup dry white wine
½ cup shrimp broth or stock
¼ cup San Marzano tomatoes, puréed
Salt and pepper, to taste
Grilled country bread for garnish
Using a knife, cut down the back of each shrimp to make two horizontal pieces. Heat a sauté pan over medium heat; add the olive oil, garlic and shallot. Cook until lightly browned. Add the pancetta to the pan and cook until it is crisp, about 3–4
minutes. Add the sage leaves and the shrimp to the pan. Sauté
for 1–2 minutes. Deglaze the pan with the white wine and
simmer for 30 seconds. Add the shrimp stock and tomato purée
and season to taste with salt and pepper. Simmer just until the
shrimp are pink and begin to curl. Remove from the heat, top
with crumbled grilled country bread and serve immediately.
Baked Farm Eggs With Stewed Peppers And Italian Sausage Serves 4
4 tablespoons olive oil
1 clove garlic, sliced
½ pound sweet Italian sausage meat
1 pinch crushed red pepper flakes
½ Spanish onion, julienned
2 red bell peppers, julienned
6 basil leaves, chopped
1 bay leaf
32 ounces San Marzano tomatoes, crushed
Salt and pepper, to taste
8 eggs
Shaved Parmesan for garnish
Heat a large skillet over medium heat. Add olive oil and sliced garlic. Sauté garlic until just brown. Add the ground sausage meat and cook until all of the meat is browned. Add the red pepper flakes, onion and peppers. Cook until the peppers are soft and onions are translucent, about 4–6 minutes. Add the basil (reserve some for plating), bay leaf and San Marzano
tomatoes. Stir the mixture together and bring to a low simmer. Cook for 4–6 minutes. Season to taste with salt and pepper.
Pre-heat oven to 400 degrees. Place the pepper-sausage stew in the bottom of a medium casserole dish. (Or use individual cast-iron dishes.) Crack the eggs into the center of the pepper stew and place the casserole into the oven. Bake for 12–15 minutes or until the eggs are done to taste. Remove from the oven and let rest for 2 minutes before serving.
Presentation: Serve with shaved Parmesan cheese and chopped fresh basil.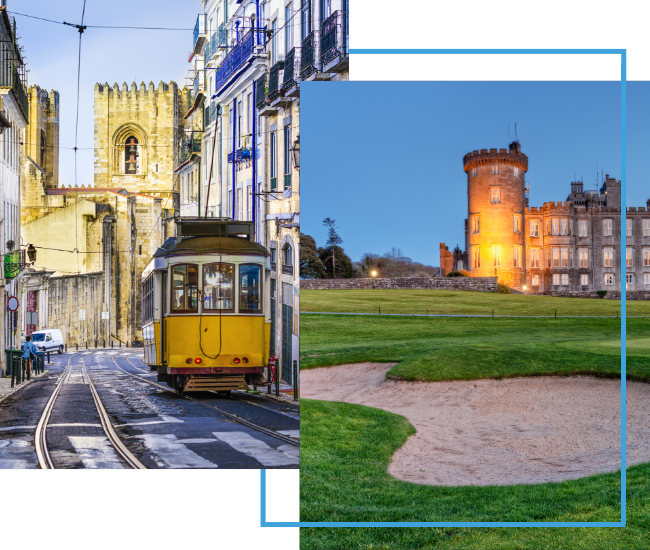 FX Excursions
FX Excursions offers the chance for once-in-a-lifetime experiences in destinations around the world.
Explore Excursions
A new and expanded campus at the Buffalo AKG Art Museum has been completed, reopening this summer and featuring new architecture designed by the architectural office of OMA New York, led by partner Shohei Shigematsu and project architects Lawrence Siu and Paxton Sheldahl, with Cooper Robertson (executive architect). The new expansion includes the Jeffrey E. Gundlach Building and extensive renovations to existing buildings. A $20-million commitment from New York State and Governor Kathy Hochul helped fulfill the expansion's budget and completes the $230 million capital campaign, the largest campaign for a cultural institution in the history of Western New York State.
Sponsored Content
United Airlines is in the midst of a major initiative to modernize its fleet over the next several years. After first announcing the plan in 2021, planes fitted with United's signature interior are finally beginning to appear across the airline's narrowbody fleet of Boeing and Airbus planes. United flyers are sure to notice these enhancements from the moment they step on board: Each new or updated plane sports remodeled seats, seatback entertainment screens for everyone, Bluetooth connectivity and more, all adding up to a better experience on every journey.
Ever since opening in 2021, Nobu London Portman Square has served as the focal point for many gatherings, stays and experiences. This fall the hotel's Nobu Bar adds four more reasons to visit with an exciting array of offerings, menus and events.