Roberto Alicea found his calling in high school. The executive chef at Andaz 5th Avenue in New York City admits he was a less-than-enthusiastic student until he discovered his Chicago-area high school offered a food course sponsored by the Hyatt Corporation.
Alicea quickly impressed his instructors — Hyatt executive chefs — earning an internship at the Hyatt Regency Chicago the summer before his sophomore year. And the rest, as they say, is history. Alicea worked at Hyatt through high school and, after graduating, continued to build his reputation with stints at Hyatt Regency Grand Cypress and Hyatt Regency McCormick. He was a member of the opening team for the acclaimed Nomi restaurant in the Park Hyatt Chicago and, in 2003 at the age of 23, became the youngest executive chef in the Hyatt Corporation when he took the helm at Park Hyatt Beverly Hills.
Alicea has opened restaurants all over the world, including venues at Hyatt Regency Trinidad; Grand Hyatt San Antonio; Hyatt Gainey Ranch in Scottsdale, Ariz.; and Andaz properties in West Hollywood and New York City.
Tomato mint soup Serves 4–6
10 tomatoes
15 garlic cloves
5 shallots
5 sprigs fresh thyme
1 ounce olive oil
1⁄2 cup aged sherry vinegar
1⁄4 pound fresh mint leaves
2 cups tomato juice
1 ounce brown sugar
Salt and freshly ground black pepper, to taste
Cut the tomatoes in quarters. Roughly chop the garlic and shallots. Toss tomatoes, garlic and shallots in a bowl with the thyme leaves, olive oil and vinegar. Spread the vegetables on a sheet pan and roast at 375 degrees until the tomatoes have some charred color. Watch the garlic to make sure it does not burn.
Put all of the ingredients (reserving a small bunch of mint for garnish) into a stainless steel pot with straight, high sides. Bring to a low simmer and cook for 20 minutes. You may want to give the soup a pulse with an immersion blender depending on how smooth or chunky you like it. Season with salt and pepper. Add more brown sugar or vinegar, to taste.
Presentation: Ladle the soup into a bowl. Tear the remaining mint leaves and sprinkle on top to garnish.
---
Veal meatballs Serves 10
11⁄2 cups whole milk
11⁄2 cups bread crumbs
5 pounds ground veal
1⁄4 pound chopped basil
4 whole eggs
1 caramelized onion, chopped
1 tablespoon red pepper flakes
1 tablespoon chopped herbs
Vegetable oil
11⁄2 quarts chicken stock
16 ounces English peas
16 roasted cherry tomatoes, halved
2 ounces Italian parsley leaves
Salt and pepper, to taste
Combine bread crumbs and milk in a bowl and mix until the mixture takes on a pastry-like consistency. Add ground veal, chopped basil, eggs, caramelized onion, red pepper flakes and chopped herbs. Mix and season to taste. Roll the seasoned mixture into 1-ounce meatballs. Set aside.
Heat vegetable oil in a pan. Sear the meatballs in the hot oil. Place seared meatballs into a pot. Add the chicken stock. Simmer for 20 minutes over medium-low heat. Add the English peas, roasted cherry tomatoes and Italian parsley leaves. Season with salt and pepper to taste. Simmer for an additional 10 minutes.
Andaz 5th Avenue
485 5th Ave. at 41st Street
New York, NY 10017
tel 212 601 1234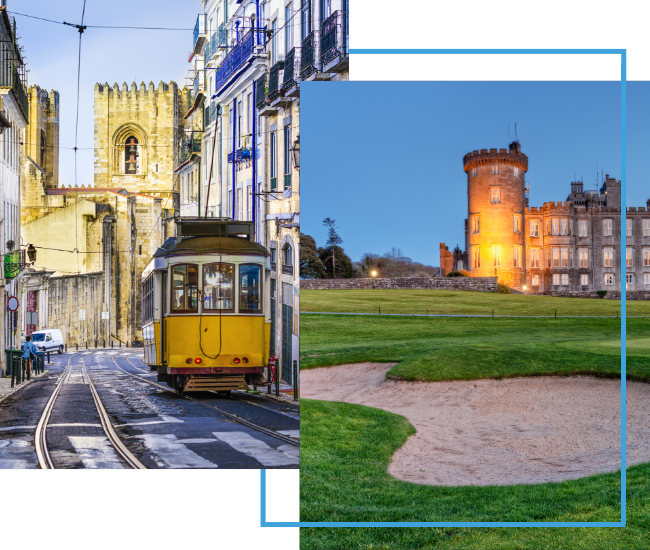 FX Excursions
FX Excursions offers the chance for once-in-a-lifetime experiences in destinations around the world.
Explore Excursions
Less than five years ago the world's first hybrid cruise ship, Hurtigruten Expeditions' MS Roald Amundsen, set sail for Antarctica in November 2019 with 450 passengers. The battery-hybrid-powered ship, named for the first man to cross the continent and reach the South Pole, was built specifically for voyages in polar waters. Its battery-hybrid power reduces the ship's consumption and CO2 emissions by 20 percent compared to equally sized ships.
Sponsored Content
Experience the life-changing destination of Greece by exploring its island gems in the Ionian Sea. Scattered off the western coastline of Central Greece, to the south of Peloponnese, the Ionian Islands are an island group comprising large and small islands.
A few months ago, I flew Polaris business class on a United flight from Dulles (IAD) to Paris (CDG). It was only when I got to my hotel in Paris I realized that I didn't have my iPad or its bag or accessories. Since I had been working on it in the restaurant in the Polaris lounge and then went directly to the gate, I knew I either left it propped up on my table when I packed up or in my business-class seat. But what was the best method to alert the airline about my careless mishap and (hopefully) retrieve it? With spotty data and WiFi, searching for information on my phone was frustrating and slow. Here's what I learned from the anxiety-inducing experience (and unexpected ending) about what to do if you leave something behind on your flight: