The Peninsula Beverly Hills' iconic The Belvedere restaurant, the only AAA Five Diamond-rated restaurant in Southern California, will sport a new look and a new executive chef when it reopens this month following a complete three-month remodel. The Los Angeles mainstay and power lunch favorite, The Belvedere now features striking new interiors, an expanded outdoor terrace and a full menu transformation.
Under the direction of new Executive Chef David Codney, The Belvedere's New American menu offers Mediterranean-inspired cuisine with a focus on seafood. Codney also supervises the dining experience at the Roof Garden restaurant, as well as catering, special events and room service.
A highlight of the new restaurant is the outdoor dining experience, comprising nearly half of the restaurant's space. Water, fire features and lush foliage combine to create an urban garden oasis in the middle of Beverly Hills.
Codney, whose passion for cooking developed in high school, joins the 5-star hotel from his role as executive sous chef at The Ritz-Carlton, Naples in Florida. His career began with an externship at The Mansion on Turtle Creek in Dallas following his graduation from the Culinary Institute of America, Hyde Park. The Ohio native cooked under three Certified Master Chefs during his time with Ritz-Carlton and was also a guest chef at James Beard House, the Naples Food & Wine Festival and the Southwest Winter Wine Festival.
What three go-to ingredients are always in your home kitchen?
Most people think of food when it comes to ingredients, but what comes to mind for me, immediately, are my cast iron pans. I love them. They have been with me for years and cook everything so evenly.
The second is home brew. I brew a lot and cook with it whenever I can. There is something about the combination of home beer and food that makes every meal better. Hops clean the palate and make every bite vibrant and alive.
Lastly, I am a chili junkie. Habaneros, jalapeños, serranos, aji amarillo — anything with spice and flavor, the hotter the better.
What's your favorite season for cooking, and why?
My favorite is the one coming next. I am constantly on the hunt for inspiration, which means I am always hungry for the new, the up-and-coming and, more importantly, what it is that I currently don't have.
Aside from your current position, what's the best job you've ever had?
When I was just out of high school, I worked at a restaurant named Baricelli Inn. It taught me what I was made of, to never give up, and that you can do anything if you have passion and drive. It also taught me a love for cheese; we had a cheese-aging cooler. I learned the art of ripening, composing cheese plates and about seasonality. There is no such thing as a perfect job, but spending a day back in the cheese cave is pretty close.
What's the first meal you ever cooked?
To be honest, I have no idea. I have an early childhood memory of cooking classes, and I vividly remember making spinach puffs out of a children's cookbook with measuring cups attached. My brother loved making "tuna wiggle" casserole, made of egg noodles, tuna and cream sauce. To this day, it is the only thing I will not eat!
What are your first thoughts when you hear "farm-to-table"?
It's a funny concept. I've always had a love for the outdoors, and to see we are only now celebrating something as fundamental and basic as farm-to-table makes me a little sad because people are only finding out what the world has to offer. On the flip side, its popularity raised awareness for sustainable farming practices and the impact on eco-systems. Instead of labeling it, I look at it as a growing hunger for knowledge, flavor and responsibility.
The Belvedere
The Peninsula Beverly Hills
9882 S. Santa Monica Blvd.
Beverly Hills, CA 90212
tel 310 551 2888
beverlyhills.peninsula.com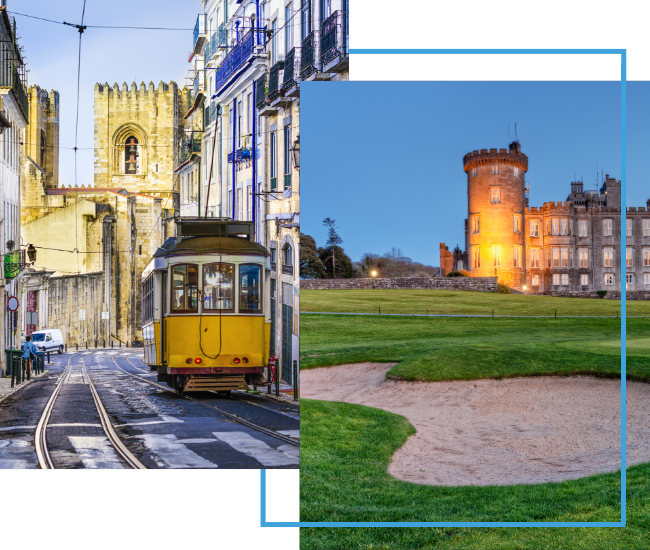 FX Excursions
FX Excursions offers the chance for once-in-a-lifetime experiences in destinations around the world.
Explore Excursions
Did the new film Oppenheimer rouse your interest in the nefarious world of international espionage? You can go straight to the real-life setting for covert actions this November (Nov. 10–12), when La Fonda on the Plaza in Santa Fe hosts a specially themed "Spies, Lies and Nukes" weekend. The hotel actually served as the retreat location for Manhattan Project scientists, who stayed at La Fonda on the Plaza to take a break from the stress of their work. During the weekend, the property's La Fiesta Lounge will make a tasty nod to those days by serving up a special Atomic Martini.
Sponsored Content
Learning more about our readers' travel habits and preferences ensures Global Traveler delivers the content you desire. As the travel industry has adapted and changed over the last few years, it's more important than ever to connect. To best meet your short- and long-term travel content needs, please help us!
Ever want handcrafted martinis and freshly shucked oysters delivered straight to your room? The Read House's New Martinis & Pearls service has you covered. Shining in 1920s-themed decor, the historic hotel in the heart of Chattanooga offers a true Gatsby-esque experience, now further elevated with this upscale amenity. Guests can now indulge in their perfectly chilled martini, made to order, and "pearls" (oysters) in the comfort of their room.