As one of the most recognized chefs in Israel, Chef Moshe Segev was a natural choice to revamp EL AL Israel Airlines' in-flight dining. Following a lengthy selection process, Chef Segev introduced first-, business- and economy-class menu changes beginning in October 2010. Segev's appointment was part of EL AL's ongoing strategy to continually improve the service and product offered on every flight.
Aside from his work with the airline, Chef Segev owns two successful restaurants in Israel. Herzlia's SEGEV was chosen one of Israel's 10 best restaurants for the third consecutive year by Al Hashulchan ("On the Table") gastronomy magazine, which also named him the 2009 Chef of the Year. SEGEV EXPRESS is located in Tel Aviv.
Chef Segev can also be found nightly in the homes of many Israelis as the host of several TV food and cooking shows. Known for his charm, personality and bright smile, Segev is often tapped to prepare meals and events in Israel for heads of state, world leaders and other VIPs.
Sample Chef Segev's ever-changing, always inventive menu on your next EL AL flight.
Segev's sweet potato soup
Serves 4
1⅔ cups water
1⅔ cups oven-steamed sweet potatoes
¾ cup roasted white onions
¼ teaspoon ground dried hot pepper
⅓ cup Chinese pecans
1½ teaspoons truffle oil
In a food processor, process the water, sweet potatoes and onions to a smooth paste. Add the hot pepper, Chinese pecans and truffle oil and process again until smooth.
PRESENTATION: Spoon into bowls and add salt and black pepper to adjust seasoning to taste.
Malabi
Serves 4
1 cup sweet cream
1 cup milk
⅜ cup sugar
⅛ cup corn flour
A few drops rosewater
Bring the cream, ¾ cup of milk and sugar to a boil. Fully dissolve the corn flour in ¼ cup of milk. Stirring constantly, slowly add the corn flour mixture to the cream, milk and sugar mixture. Boil gently until the mixture thickens. Add the rosewater.
Transfer to individual serving dishes. Cool until set.
For the topping:
⅜ cup flaked, dessicated coconut
¼ cup unsalted, crushed, toasted almonds or peanuts
1 teaspoon cinnamon
Mix together.
For plating:
4 teaspoons pomegranate syrup
Lemon juice
PRESENTATION: Add a heaping teaspoon of topping to each serving. Add a drop or two of lemon juice to each teaspoon of pomegranate syrup. Serve with the malabi.
Leek pancakes with sweet potatoes in a chive sour cream sauce
Serves 12
For the pancakes:
2 pounds sweet potatoes, peeled
3 leeks, thinly sliced
1 clove garlic, sliced
2 tablespoons chopped parsley
2 tablespoons chopped basil
2 eggs
¼ cup coarse breadcrumbs
1 heaping tablespoon flour
1 level teaspoon salt
A pinch of finely crushed pepper
Cook the sweet potatoes in water until completely soft; place in a strainer for at least 5 hours to release as much liquid as possible. Sauté the leeks lightly until golden in a bit of olive oil in a frying pan. In a large bowl, add all the ingredients except the leeks to the sweet potatoes and mix, then incorporate the leeks. Form individual pancakes and grill them with a dash of olive oil on a large, broad, non-stick frying pan for about 1 minute on each side.
For the chive sour cream sauce:
1 cup 27 percent sour cream
2 heaping tablespoons unflavored cream cheese
1 tablespoon freshly chopped chives
1 tablespoon olive oil
A pinch of salt
A dash of pepper
Combine all the ingredients and chill.
PRESENTATION: When serving, the sauce should be especially cold and the pancakes very hot. Plate pancakes and serve with sauce.
Avocado in soy sauce, peanuts, mango and chili
Serves 1
For the sauce:
10 tablespoons sweet soy sauce
3½ tablespoons hot chili sauce
2 tablespoons unsalted, roasted peanuts
2 tablespoons roasted sesame seeds
2 tablespoons chopped coriander
2 mint leaves
1 garlic clove, finely chopped
Blend all sauce ingredients in a blender for 5 seconds.
For the presentation:
½ fresh mango, coarsely sliced
1 avocado, coarsely sliced
1 teaspoon toasted sesame seeds
PRESENTATION: Mix the avocado with the mango and place on the center of a flat plate. Pour 2 generous tablespoons of sauce over the mixture. Sprinkle with sesame seeds and serve.
Segev's Caesar salad dressing
Serves 12
1½ teaspoons small capers
¾ teaspoon natural crushed garlic
3 tablespoons olive oil
1½ teaspoons Dijon mustard
¾ teaspoon fresh green coriander paste
1½ teaspoons green parsley paste
2 tablespoons lemon juice
1 cup mayonnaise
Salt and pepper, to taste
Combine all the ingredients and process to a smooth paste in a food processor. Taste and, if necessary, adjust seasonings with salt and black pepper.
PRESENTATION: Pour dressing on fresh lettuce hearts. Add sliced almonds, homemade croutons and slices of grilled chicken breast.
EL AL Israel Airlines
tel 800 223 6700
elal.co.il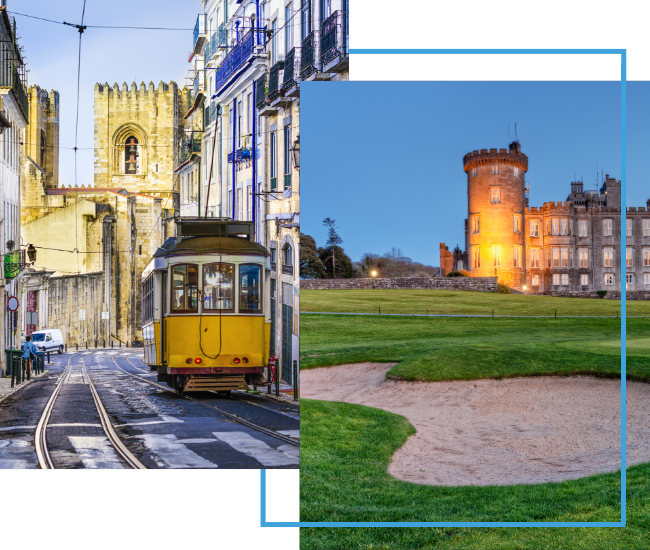 FX Excursions
FX Excursions offers the chance for once-in-a-lifetime experiences in destinations around the world.
Explore Excursions
Think of Tokyo and your mind may wander to the neon signs and bustling crowds of Shibuya and Shinjuku, or the tranquility of the Meiji Jingu shrine, but this huge city offers much to those who explore away from the main tourist areas.
Sponsored Content
IHG Hotels & Resorts is thrilled to announce the launch of a new mobile product feature for members: IHG Wi-Fi Auto Connect. This feature is now available exclusively in the IHG One Rewards mobile app for both iOS and Android users and will automatically connect IHG One Rewards members to WiFi upon arrival at more than 5,000 IHG hotels worldwide — no separate passwords or log-ins needed. This is in addition to the exciting benefits of being an IHG Business Edge member. IHG Business Edge provides small- and medium-sized businesses access to a user-friendly portal that displays comprehensive spending and savings data while providing the convenience of direct booking with a guaranteed discount.
Automotive museums of all sizes will always capture the imaginations of car and racing aficionados. However, the best deliver a lot of substance beyond the machine itself. Some place an emphasis on science and technology or history, while others display iconic cars from film and television. Museums established and operated by the world's top automakers (think Mercedes, BMW, Audi and Porsche in Germany, and Toyota, Honda and Nissan in Japan) have built-in followings.