Mohonk Mountain House, situated in New York's Hudson Valley, is not only a National Historic Landmark but also a culinary one under the direction of Executive Chef Jim Palmeri, whose cuisine highlights the plentiful bounty of the area.
The Victorian castle resort's main dining room today looks much as it did upon completion in 1893 with high ceilings, clerestory windows and white pine walls, but its offerings remain decidedly fresh, modern and seasonal, serving more than 500,000 meals yearly. Mohonk Mountain House is known for its Sunday brunch and summer lunch barbecues and evening lobster bake cookouts. Palmeri also presides over the hotel's culinary theme weekends throughout the year featuring guest chefs and wine masters.
"Most of my techniques evolve from French classical. I've done a lot of regional cooking in the country and out of the country, and that kind of evolves into what we do at Mohonk," said Palmeri. "We change our menus during the week four times, and then we change seasonally as well. Our goal has always been to create something beautiful to match the beautiful setting that we're in. We hope that people will come here for the food and enjoy everything else that comes with it."
Before joining Mohonk Mountain House, Palmeri worked at Hyatt Regency Scottsdale, Hyatt Regency Lake Las Vegas, Hyatt Grand Cayman and Hyatt Coral Gables. He is a graduate of the Culinary School of Kendall College in Chicago.
WHAT THREE GO-TO INGREDIENTS ARE ALWAYS IN YOUR HOME KITCHEN?
Garlic, ginger and cilantro. I worked as executive chef of a Pacific Rim restaurant in San Diego and loved the flexibility those ingredients afford. Noodles, rice dishes, marinades, vinaigrettes, soups and dumplings — I absolutely love those flavors. I wanted to add chilies — I really need four ingredients.
WHAT'S YOUR FAVORITE SEASON FOR COOKING, AND WHY?
I love the spring. The farms are coming online and the first of the crops start to hit the farm stands. Fresh asparagus is amazing from the Hudson Valley. Also, the wild foraged items like morels, fiddleheads and ramps are wonderful to use. The spring menu also lightens up the vibe, and people are excited to see winter end and start anew.
ASIDE FROM YOUR CURRENT POSITION, WHAT'S THE BEST JOB YOU'VE EVER HAD?
I was the executive chef for Hyatt Grand Cayman — truly one of the most memorable and beautiful places I have ever lived. The food was tremendous with the heavy Jamaican and subtle Indian influences. I used to get fish tea from the fishermen's wives right on the beach after they cleaned the fish. They cooked the fish scraps and heads together with water, scotch bonnet chilies, thyme and plantains. Just fantastic. The ocean was beautiful and reminded me how lucky I was to live there. My daughter, Jessica, was born there, so it's a special place. My son Craig was born in Vegas, so that was pretty cool as well.
WHAT'S THE FIRST MEAL YOU EVER COOKED?
I tried to make dinner for my then-girlfriend, now-wife, Laura, before I learned how to cook. I planned to make escargot and leg of lamb. The meal was a disaster, and I ate too many snails while preparing them and fell ill. The best part is my wife wouldn't eat either of those for anything. I haven't had a snail since.
MOHONK MOUNTAIN HOUSE
1000 Mountain Rest Road
New Paltz, NY 12561
tel 844 207 8363
mohonk.com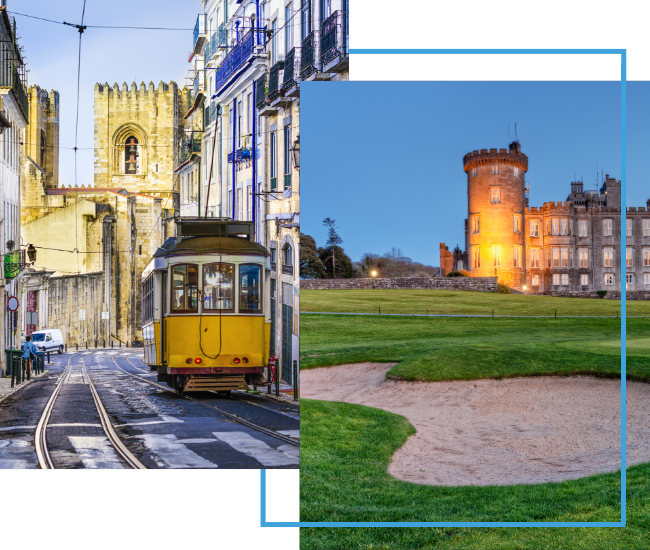 FX Excursions
FX Excursions offers the chance for once-in-a-lifetime experiences in destinations around the world.
Explore Excursions
If fabulous food and beverages are a must-have for any weekend getaway, then look no further than the City of Brotherly Love. Whether your palate has a penchant for vibrant Latin American fare or cozy French cuisine, whether you're an oenophile looking to swirl, sniff and sip your way around the globe or you'd rather sample farm-to-glass cocktails, Philly's got it all this fall. (With the exception of Bolo, which is a short taxi or Uber ride away and definitely worth the trip, the rest of these spots are all within walking distance of each other.)
Sponsored Content
From the moment you step onboard Air Tahiti Nui's Tahitian Dreamliner, you will be transported to The Islands of Tahiti. The French Polynesian carrier considered every detail to awaken its passengers' senses, creating the feeling you are already on the Islands while 30,000 feet in the air.
From Santoríni to Dubai to New York, some hotels just have that "it" factor that draws visitors far and wide. For some hotels it's their proximity to popular landmarks and attractions, for others it's their amenities. But these hotels have something few can claim: a true room with a view.