Chef Aaron Foster uses his culinary skills as a passport to live, work and travel around the world, learning about food, cultures and traditions from different parts of the globe. And now he's doing so as executive chef at W Nashville, where he oversees the hotly anticipated hotel's multiple dining options, including The Dutch and Carne Mare.
Guests and locals enjoy a lively atmosphere paired with laid-back American menus for breakfast, lunch and dinner at The Dutch. Dishes include grilled hanger steak with kimchi fried rice and sunny-side-up egg, and crab salad with Bloody Mary dressing. At Carne Mare, a more formal night out awaits at the contemporary Italian chophouse, boasting prime cuts of steak, seafood and Italian delicacies.
Foster hails from Port Colborne, Ontario, Canada, and started his culinary journey at the age of 14, washing dishes at his mother's restaurant. He met his mentors, Canadian celebrity chefs Michael and Anna Olson, while attending Canadian Food and Wine Institute at Niagara College. In 2007 Foster and his wife moved to Bangkok to open RedSky and 55 Fine Steaks & Wines at Centara Grand at Central World. His career then brought him back to Canada, followed by a return to Asia before his current position in Nashville.
WHICH FOOD IS YOUR GUILTY PLEASURE? AND ON THE OPPOSITE END OF THE SPECTRUM, WHAT IS ONE INGREDIENT OR FOOD YOU HATE TO USE?
Hot dogs with cheese and spicy mayo are my guilty pleasure; when we lived in Asia and went back to Canada for vacation, I would always bring back 10 packs of Juicy Jumbos, my favorite brand of hot dog. Hot dogs remind me of my childhood.
I hate pineapples. I don't even like holding them in my hands. When I lived in Thai- land, I went to pick pineapples and there was, well, let's just call it a snake incident.
WHAT DISHES WOULD YOU SERVE AT A PRIVATE DINNER PARTY?
There are so many, but I would team up with my wife, Pai, and make a meal that would feature a mix of Thai ingredients made with Western cooking techniques.
WHAT WAS THE FIRST MEAL YOU EVER PREPARED ON YOUR OWN?
I cooked enchiladas from a Betty Crocker cookbook when I was 10, and that's how I fell in love with food.
IF YOU COULD DESCRIBE YOUR PERSONAL STYLE IN ONE DISH, WHICH DISH WOULD IT BE AND WHY?
The national dish of Thai Sum Tum — it's sour, spicy, sweet and always changing, depending where you go.
WHICH CULINARY TREND WOULD YOU LIKE TO DIS- APPEAR?
I don't need to see any of them go, as I think they all serve their purpose and we can learn from them. Usually the ones I am not a fan of don't last long, anyway.
THE DUTCH & CARNE MARE
W Nashville
300 12th Ave. S.
Nashville, TN 37203
tel 615 379 9000
marriott.com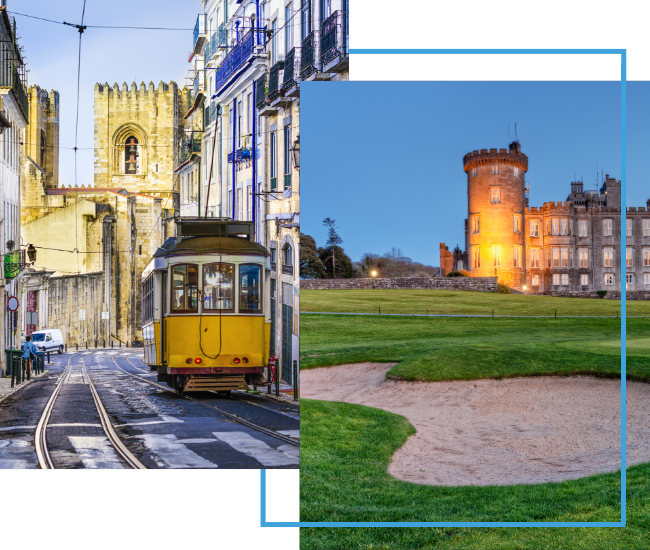 FX Excursions
FX Excursions offers the chance for once-in-a-lifetime experiences in destinations around the world.
Explore Excursions
Pleasant weather, autumn foliage and vibrant flowers are among the many delights awaiting nature lovers at botanical gardens and arboretums across the United States. However, some of these green spaces take on additional color this month and through Halloween when enterprising gardeners, landscape architects, management and other creative minds cast a spell with themed environments running the gamut from spooky to utterly bewitching.
Sponsored Content
Exclusive Sailing with Global Traveler
For travelers who love all things autumn, Crystal Springs Resort, New York City's closest destination resort, features special offers and experiences to meet the demands of everyone's fall bucket list. Located only 80 minutes outside New York City in Sussex County, New Jersey, Crystal Springs Resort offers a quick getaway to enjoy fall foliage. Are any of these new offers or experiences on your bucket list?