Chef Juan Martinez visited locales around the globe — Japan, Indonesia, Thailand and China, among others — on a quest for worldwide flavors to bring to his culinary repertoire. Now heading up the three restaurants at the recently opened JW Marriott Austin, he's sure to bring a global flair to his carefully curated cuisine.
Opened in February 2015, the 34-story JW Marriott Austin is the largest hotel in the city and the largest JW Marriott in North America. In addition to the buzz surrounding its culinary outposts, the property also garners attention for its LEED Silver certification and a 2-star Austin Energy Green Building rating.
The JW Marriott Austin's three restaurants are destined to leave a mark on Austin's hyped food scene. Osteria Pronto offers a twist on classic Italian made-from-scratch using fresh, local ingredients. Paying homage to its Texas location, Corner serves Lone Star-inspired cuisine — think grilled meats and fish — alongside local craft beers and unique tequila cocktails. The more casual Burger Bar has a walk-up, food truck-style window for outside service and serves freshly ground burgers, fries and shakes at lunchtime and early evening.
Martinez has long been part of the Marriott family as head chef and sous chef at several properties, including JW Marriott Orlando Grande Lakes, Renaissance Shanghai Yu Garden Hotel, JW Marriott Shanghai and Doral Golf Resort & Spa. His industry expertise was evidenced when he executed the largest outside plated dinner in Shanghai, serving more than 3,000 guests.
The JW Marriott Austin boasts more than 112,000 square feet of event space, with large groups including South by Southwest Festival, 4C Environmental Conference and Abila already choosing to host events at the property. Martinez and his team will also handle all the food and beverage needs for the property's banquets, events and meetings.
What three go-to ingredients are always in your home kitchen?
Extra-virgin olive oil, butter and salt
What's your favorite season for cooking, and why?
Spring — everything is reborn. Everything looks better and tastes better!
Aside from your current position, what's the best job you've ever had?
My time spent working in Southeast Asia
What's the first meal you ever cooked?
It was duck confit during my first professional job as a cook in a French restaurant named La Grill.
What are your first thoughts when you hear "farm-to-table"?
A great chef should be supporting his local farms and suppliers because the product is premium, best and seasonal, not simply for the name "farm-to-table."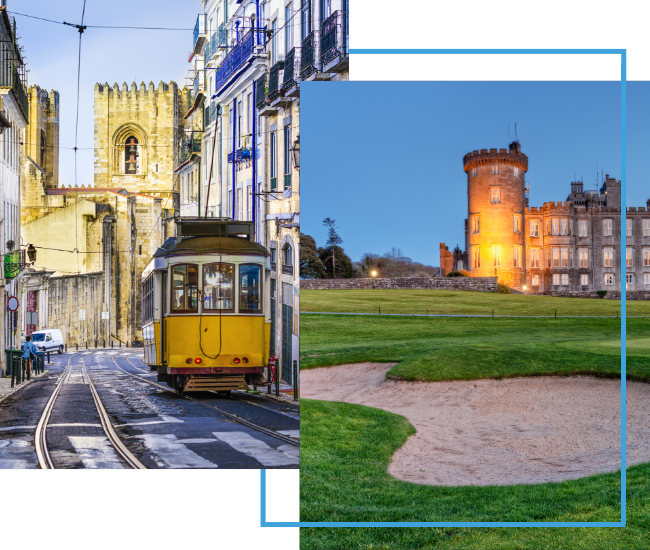 FX Excursions
FX Excursions offers the chance for once-in-a-lifetime experiences in destinations around the world.
Explore Excursions
Imagine yourself lounging in a stone cottage suite with a fireplace and freestanding tub, sipping hot chocolate in a rustic game and reading room with a raftered ceiling, and ice skating and cross-country skiing in the crisp mountain air. Sounds pretty perfect, doesn't it? Especially when you add in seasonal touches.
Sponsored Content
Many small- and medium-sized businesses face time and budget constraints when organizing corporate hotel travel for employees. To address this problem, IHG® Business Edge emerged as a cost-free business travel solution for small- to medium-sized enterprises, offering travel managers exclusive access to enticing perks, handpicked educational resources and comprehensive company travel metrics. IHG Business Edge connects our loyal customers to our portfolio of 5,800 hotels and resorts across 18 brands in more than 100 countries.
For the first time in Olympic history, when the 2024 Summer Olympics kick off on July 26, 2024, they will not do so in a stadium. Instead of an Olympic venue, the entire city of Paris will become the Olympic stadium, hosting the games among monuments, on bridges and on the grounds of some of the world's most historic sites. The Opening Ceremony will take place on the River Seine, where athletes will drift along on a flotilla of boats as spectators wave them on from the quays and bridges throughout the city.