Alongside the announcement Wolfgang Puck Fine Dining Group would debut Merois and Ospero at the new Pendry West Hollywood, opened April 2021, the group also announced Mark Andelbradt as executive chef of the property.
Andelbradt began his role as chef at a young age, helping his working mother prepare family meals for himself and his siblings. Following his study at The Culinary School at Kendall College and time spent abroad in Hong Kong and Turin, Andelbradt came back to the United States, working at noteworthy restaurants including TRU, DANIEL New York, Morimoto in New York and Philadelphia, Tao Asian Bistro in Las Vegas and as personal chef for M. Night Shyamalan. He joined Wolfgang Puck Fine Dining Group in 2010, serving as executive chef at Spago in the Bellagio before moving to Pendry.
At Pendry, guests and locals alike can enjoy Andelbradt's culinary creations at Merois, on the rooftop, and Ospero, at the corner of Sunset Boulevard and Olive Drive. Merois's menu will feature Japanese, Southeast Asian and French/ California highlights. Ospero is a casual, street-side, European-style café with a relaxed, all-day menu of salads, pastas, house-made pizzas and more.
WHICH FOOD IS YOUR GUILTY PLEASURE? AND ON THE OPPOSITE END OF THE SPECTRUM, WHAT IS ONE INGREDIENT OR FOOD YOU HATE TO USE?
I would have to say my guilty pleasure is a few ounces of Osetra caviar and a great bottle of Champagne. I like to keep the garnishes simple; crème fraîche, chives and lemon blinis are perfect. And if I'm not in the mood to make blinis, potato chips are a great substitute.
On the other hand, I'd have to say if I never had to experience durian fruit again, I could live with that.
WHAT DISHES WOULD YOU SERVE AT A PRIVATE DINNER PARTY?
That really depends on the guest list, but I generally like to begin with something shareable, like gently poached and chilled shellfish, using what is in season. From there, items like sashimi of Maine diver scallops with sea urchin roe and finger lime. I'm a big fan of preparing fresh ricotta ravioli with a hen egg yolk in the center. This is particularly delicious when served with shaved white or black truffles. As a main course, I tend to lean toward Sonoma Valley duck or squab. The light gaminess works so well with huckleberries or lingonberries.
WHAT WAS THE FIRST MEAL YOU EVER PREPARED ON YOUR OWN?
The first dish I ever made was beef stroganoff, as it's some- thing my mother made often, especially for special occasions — simply served over fresh egg noodles. The key to the dish is a touch of freshly grated nutmeg before serving.
IF YOU COULD DESCRIBE YOUR PERSONAL STYLE IN ONE DISH, WHICH DISH WOULD IT BE AND WHY?
I've always enjoyed preparing fish and shellfish, especially sashimi or crudo … the focus being to showcase the clean and pure flavor of the product, keeping it simple while elevating the fish, not masking it.
WHICH CULINARY TREND WOULD YOU LIKE TO DISAPPEAR?
I'm not really sure there is a specific trend I'd like to see disappear. Trends come and go and sometimes return later on down the road. As a chef you take what you like from a trend and over time all those influences add up to create your own personal style.
PENDRY WEST HOLLYWOOD
8430 Sunset Blvd.
West Hollywood, CA 90069
tel 310 928 9000
pendry.com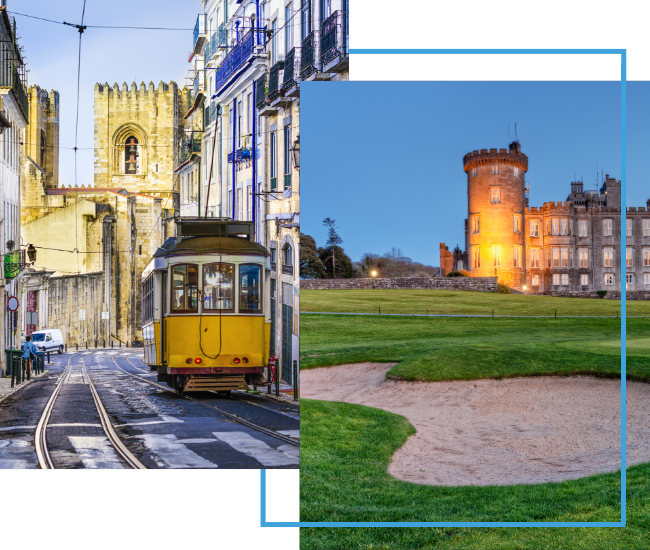 FX Excursions
FX Excursions offers the chance for once-in-a-lifetime experiences in destinations around the world.
Explore Excursions
If fabulous food and beverages are a must-have for any weekend getaway, then look no further than the City of Brotherly Love. Whether your palate has a penchant for vibrant Latin American fare or cozy French cuisine, whether you're an oenophile looking to swirl, sniff and sip your way around the globe or you'd rather sample farm-to-glass cocktails, Philly's got it all this fall. (With the exception of Bolo, which is a short taxi or Uber ride away and definitely worth the trip, the rest of these spots are all within walking distance of each other.)
Sponsored Content
Don't risk losing all the money you've spent if you must cancel your trip at the last minute. Allianz Travel Insurance can give you:
From Santoríni to Dubai to New York, some hotels just have that "it" factor that draws visitors far and wide. For some hotels it's their proximity to popular landmarks and attractions, for others it's their amenities. But these hotels have something few can claim: a true room with a view.