When asked, "What's your favorite meal?" people usually answer with that one dish that reminds them of home and family: the food on the table on a Sunday night or a special occasion, when the whole family gathered to spend quality time together. For many Australians, that meal is a leg of lamb roast, considered by many the country's national dish.
Traditionally, the leg of lamb is seasoned with butter, rosemary and garlic and roasted for two or more hours in either a kettle barbecue or conventional oven at around 350 degrees Fahrenheit. Served with roasted carrots and potatoes, a green vegetable and gravy, this is the dish that warms the soul.
Lamb is ubiquitous on the Australian culinary scene. The country is one of the world's leading producers of lamb, as well as the second-largest exporter of the meat, with the industry as a whole worth around $3.9 billion. Australians are among the world's leading consumers of lamb. In fact, in 2012 and 2013, about 78 percent of Australia's fresh meat-purchasing population regularly bought lamb.
The meat represents Australia's colonial beginnings and early rural economy — a meal that's been with many families from the start. Australian ranchers are praised around the world for their techniques, the lamb delicious, tender and juicy. The natural environment lends itself well to raising all-natural, grass-fed lamb free of hormones and additives.
Lamb, typically served as shoulder, rack, shank/breast, loin or leg, is also nutritious. The meat proves an excellent source of protein, iron, zinc and vitamin B, promoting growth and boosting the immune system.
Australians enjoy versatile lamb in a variety of presentations, ranging from simpler preparations served at take-away restaurants and as appetizers to more gourmet dishes. The always popular rack of lamb chops may be served any number of ways; rosemary, garlic and mint provide traditional flavors for Australian lamb. Lamb backstrap, a top-grade cut, is often marinated in Middle Eastern spices and barbecued, a cooking technique also common in the country. More of a to-go or appetizer type of food is the lamb sausage roll, with Moroccan spices and sesame seeds — think pigs in a blanket with an upscale Australian twist. Kids enjoy crumbed lamb cutlets, pan-fried or baked.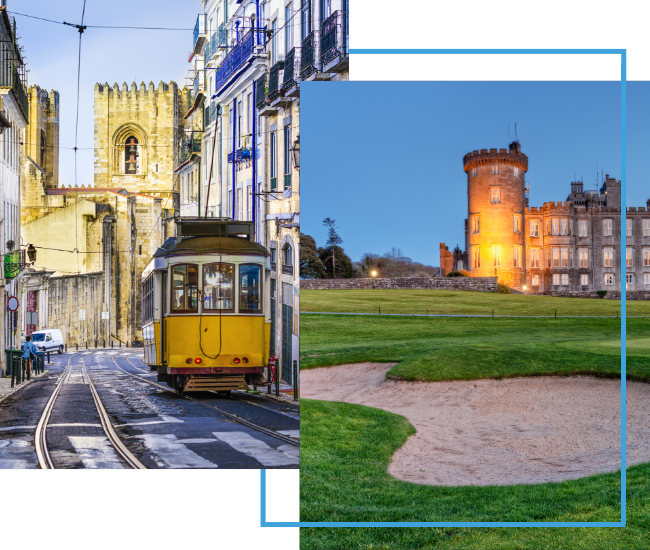 FX Excursions
FX Excursions offers the chance for once-in-a-lifetime experiences in destinations around the world.
Explore Excursions
Did the new film Oppenheimer rouse your interest in the nefarious world of international espionage? You can go straight to the real-life setting for covert actions this November (Nov. 10–12), when La Fonda on the Plaza in Santa Fe hosts a specially themed "Spies, Lies and Nukes" weekend. The hotel actually served as the retreat location for Manhattan Project scientists, who stayed at La Fonda on the Plaza to take a break from the stress of their work. During the weekend, the property's La Fiesta Lounge will make a tasty nod to those days by serving up a special Atomic Martini.
Sponsored Content
Experience the life-changing destination of Greece by exploring its island gems in the Ionian Sea. Scattered off the western coastline of Central Greece, to the south of Peloponnese, the Ionian Islands are an island group comprising large and small islands.
Ever want handcrafted martinis and freshly shucked oysters delivered straight to your room? The Read House's New Martinis & Pearls service has you covered. Shining in 1920s-themed decor, the historic hotel in the heart of Chattanooga offers a true Gatsby-esque experience, now further elevated with this upscale amenity. Guests can now indulge in their perfectly chilled martini, made to order, and "pearls" (oysters) in the comfort of their room.