RICHARD WEICHBOLD HAS an amalgamation of the world's greatest cuisines, flavors and ingredients at his fingertips as the fleet corporate chef for Silversea Cruises. In his role, he oversees all the galleys and restaurants on board the luxury cruise line's nine-ship fleet. And dining is a high priority at Silversea.
Every ship features a diversity of dining venues, and the cruise line partners with the prestigious Grands Chefs Relais & Châteaux. While not all venues are available on all the ships, here's a closer look at different dining options from Silversea.
The Restaurant's open seating dining room balks at the traditional cruise theme of assigned times and tables. Here travelers can choose how they dine and socialize as they wish. For outlets with Asian accents, Indochine serves exquisite dishes bursting with Asian essences, while Seishen Restaurant, on board Silver Spirit, prepares Asian fusion, including regional dishes from Japan, China, Thailand, Vietnam and India. Kaiseki's dishes honor the meticulous preparation and beautiful presentation of the fine art of kaiseki.
Spaccanapoli and La Terrazza reflect Silversea's Italian heritage. At Spaccanapoli on Silver Muse, travelers are transported to the namesake emblematic street in Naples. A selection of Italy's best cuisine is served à la carte in La Terrazza.
For the best the sea has to offer, cruisers should opt for Atlantide, named for the seven nymph daughters of Atlas, on Silver Muse. Silversea's collaboration with Grands Chefs Relais & Châteaux is highlighted at La Dame by Relais & Châteaux, offering excellent French dining.
A unique and healthy option can be found at The Grill, featuring lava stone cooking in the evenings and a daytime rotisserie and gourmet salad and burger bar. For tapas-style dining and international cuisine alongside jazz and blues music, dine at Silver Note.
Before joining Silversea, Weichbold trained with Southern Sun Hotels in Cape Town before moving to hotels in London. He started as executive chef for Silversea in 2003 and has been in his current role since 2008.
WHICH DESTINATIONS INSPIRED YOU, AND HOW HAS THAT INSPIRATION TRANSLATED INTO YOUR CULINARY CONCEPTS? This is a difficult question to answer, being a chef at sea. Unlike working in a hotel and restaurant in one specific place, being a chef on a cruise line is different every day. You are greatly influenced by the port/city or country you are in, and this reflects in your daily menus. You can be in Asia with exotic spices, fruits and vegetables; Alaska with the freshest halibut, king crab and salmon in season; or local cheeses, olive oils and cold cuts all over the Mediterranean. So it's all about utilizing the freshest, in-season products in the area of sailing; this is found all over the world with local specialties and items and is what influences the style of cooking and menus.
WHOM DO YOU CONSIDER TO BE YOUR CULINARY HERO? I would have to say my father. When I was growing up, he was a chef and restaurateur and owned a few restaurants in Cape Town. A lot of the time I visited him in his kitchens and started to help at a young age. As soon as I left school, I went straight into an in-house apprenticeship and always had the advantage of asking my father [for] advice; he steered me down my career path, always supporting me, especially in challenging times, as it can get overwhelming starting in new kitchens in any position as a chef.
WHAT ONE PERSON MOST INFLUENCED YOUR COOKING STYLE? There are a few, but one who stands out is Henri Brosi (executive chef of the Dorchester in London). I started off as chef de partie and worked my way up to banqueting sous chef. He instilled in me not only an appreciation of utilizing and preparing all food products to the highest level possible but also influenced my management of the chefs that work with me. Before working there, it was only about getting the job done; he taught me to respect the product if it was the most expensive item or the cheapest cut of meat. Another big influence he had on me was discipline and managing my subordinates in the best way possible, following the rules and being fair. Working the last 15 years with Silversea and being able to travel most places in the world, experiencing all the different food cultures, it just made me respect the local products much more.
WHAT IS YOUR FAVORITE FOOD CITY? Born and raised in Cape Town, South Africa, I would have to say there. In the past few years, there has been such a boom in the restaurant industry, and it is an extremely popular place to visit for people all over the world. We have the advantage of the mountains to the sea to the winelands, and this is reflected in the food — a melting pot of all cultures. It is also very much about local ingredients, freshness and so much variety.
WHAT DO YOU THINK THE NEXT BIG TREND ON THE FOOD SCENE WILL BE? I believe it will carry on with more sustainability and knowing exactly what is in your food. People are moving away from processed foods and wanting more to know what is in their food and how that product was made, farmed or fished.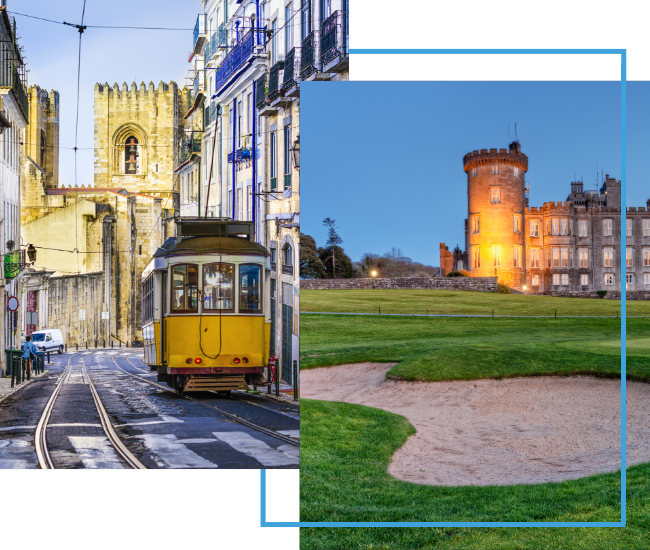 FX Excursions
FX Excursions offers the chance for once-in-a-lifetime experiences in destinations around the world.
Explore Excursions
Travel can take a toll on your body and soul; these products keep you looking (and feeling) good. From a clever shoe that puts a spring in your step (and is effortlessly easy to put on and remove) to a lightweight hair dryer and a night cream that works wonders on tired, dehydrated skin, here are three must-haves to tote on your next trip:
Sponsored Content
Nashville's once-modest skyline continues to evolve as its luxury market grows. Lavish hotel properties are added to the landscape while acclaimed chefs stake claim in the robust culinary scene and premier cultural offerings round out the city's repertoire.
Pleasant weather, autumn foliage and vibrant flowers are among the many delights awaiting nature lovers at botanical gardens and arboretums across the United States. However, some of these green spaces take on additional color this month and through Halloween when enterprising gardeners, landscape architects, management and other creative minds cast a spell with themed environments running the gamut from spooky to utterly bewitching.