Chef Khai Duong finds inspiration all around him. The idea for combining haricot vert and white peaches dawned on him as he watched his daughter, Aivy, snack on persimmons and green beans. Intrigued by the unusual combination, Duong decided to try it as an accompaniment to turbinado-and-chili-glazed freshwater prawns — a sweet, salty and spicy entrée. It worked. And the rest is culinary history.
Duong, a native of Nha Tran on the south central coast of Vietnam, emigrated to the United States in 1975. A graduate of Le Cordon Bleu Academie Culinaire de Paris where he was first in his class, Duong combines traditional Vietnamese cooking with classical French influence.
---
Dungeness crab with tamarind Serves 4
4 whole medium Dungeness crabs
4 tablespoons oil
1 tablespoon chopped garlic
1 medium onion, diced
1⁄2 scallion, sliced
2 tablespoons sugar
1⁄2 teaspoon freshly ground black pepper
1⁄2 teaspoon salt
5 tablespoons fish sauce
4 tablespoons tamarind pulp
8 tablespoons hot water
In a small bowl, cover the tamarind pulp with hot water and set aside. When tamarind is soft, mash it with a spoon and pass it through a strainer. In a small bowl combine sugar, black pepper, salt and fish sauce. Stir the tamarind into the mixture and set aside.
Steam the crabs until they are bright red. To clean the cooked crabs, remove the tops and rinse thoroughly. Cut into quarters and break the claws in two or three places without disturbing the meat. In a large pan or wok, sauté the garlic and onion in hot oil until soft, add the crabs and continue cooking for 1 to 2 minutes over high heat. Add the tamarind mixture and stir until the sauce is the consistency of syrup. Stir in the scallions. Remove from heat.
PRESENTATION: Place crabs and sauce onto a large platter. Serve hot.
---
Garlic noodles Serves 6
1 16-ounce package fresh egg noodles
2 cups bean sprouts
2 teaspoons chopped garlic
2 tablespoons chopped shallots
4 tablespoons oil
2 tablespoons oyster sauce
2 teaspoons sugar
4 tablespoons soy sauce
3 teaspoons roasted sesame seeds, for garnish
In a large pan of boiling water, add 1 teaspoon of salt and 2 teaspoons of oil. Add the noodles. Cook the noodles, stirring often, until they are firm, but tender. Drain the noodles and transfer them to a large bowl of cold water for 1 minute. Drain again and set aside.
Heat the oil in a large sauté pan over medium heat. Add the garlic and shallots. Stir for 30 seconds. Add oyster sauce, sugar and soy sauce; simmer. Add the cooked noodles and bean sprouts. Continue cooking, stirring occasionally, for about 2 minutes.
PRESENTATION: Spoon noodles onto plates and top with roasted sesame seeds.
---
Turbinado-and-chili-glazed freshwater prawns with haricot vert and white peach  Serves 4
For the prawns:
8 extra-colossal (U/10 per pound) whole freshwater prawns (about 3⁄4 pound) with heads and tails attached (or substitute tiger prawns)
4 to 5 tablespoons vegetable oil
1 teaspoon finely minced garlic
1⁄2 teaspoon chili powder
2 tablespoons turbinado sugar or brown sugar
2 tablespoons prawn roe (reserved from prawns)
4 tablespoons white wine
3 tablespoons Vietnamese fish sauce, or to taste
Shell and devein the prawns leaving the heads and tails intact. Remove the roe from behind the head and reserve. If using the prawn roe, pour 2 tablespoons of oil into a large skillet. (Without the roe, use only 1 tablespoon of oil.) Add the garlic to the oil and sauté over medium-high heat for about 15 seconds until the garlic is a light golden color. Add chili powder, sugar and, if desired, prawn roe. Whisk together until thick and completely blended, about 30 seconds. Over high heat add the wine and whisk together for about 1 minute or until slightly thickened. Add the fish sauce and continue whisking until the mixture is reduced by half, about 1 to 2 minutes longer. The sauce should be a light creamy glaze consistency. Set aside. Keep warm.
In a separate large skillet over medium-high heat, add 2 to 3 tablespoons of the remaining oil. When the oil is hot, add the prawns and toss occasionally, until lightly seared on all sides. Cook until medium-rare (prawn will feel firm to the touch when pressed). Remove the prawns and pour out all the oil from the skillet. Return the prawns to the skillet and pour the sauce on top. Cook together over medium-high heat until the sauce glazes the prawns. Keep warm.
For the haricot vert and white peach:
2 tablespoons unsalted butter
4 ounces haricot vert or blue lake green beans, trimmed and blanched
1 white peach, peeled and julienned (substitute persimmon when white peaches are not inseason)
Kosher salt, to taste Black pepper, to taste
In a skillet over medium heat, add the butter. When hot, but not burning, add the haricot vert. Toss to cook and coat with the butter, about 1 minute or until tender, but still crisp. Add the peaches, salt and pepper; toss until mixed.
PRESENTATION: Divide and arrange the beans and white peach in the center of each of four plates. Top each with two prawns. Pour extra sauce on top and onto the sides of the plates. Serve hot.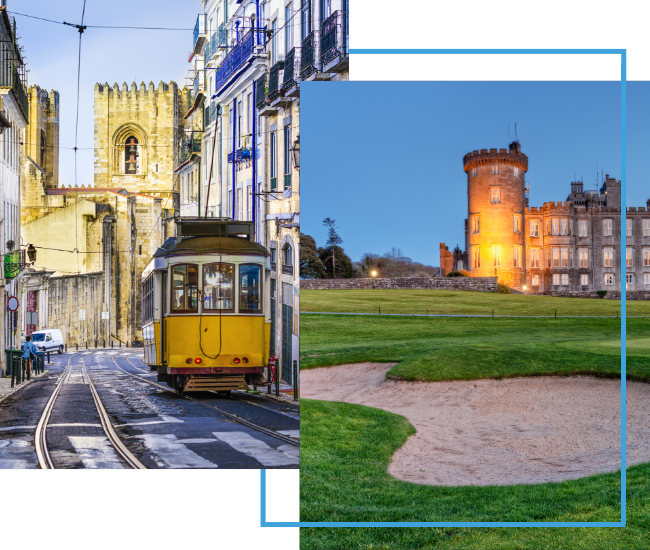 FX Excursions
FX Excursions offers the chance for once-in-a-lifetime experiences in destinations around the world.
Explore Excursions
There may not be snow in Los Angeles this season, but Waldorf Astoria Beverly Hills is certainly full of the holiday spirit, with Christmas, Hanukkah and New Year's events happening in the hotel's gorgeous event spaces.
Sponsored Content
From the moment you step onboard Air Tahiti Nui's Tahitian Dreamliner, you will be transported to The Islands of Tahiti. The French Polynesian carrier considered every detail to awaken its passengers' senses, creating the feeling you are already on the Islands while 30,000 feet in the air.
Looking for fun things to stuff into the toe of a few holiday stockings? Here are some great choices: