Some people like to brag about their culinary training, be it at Paris' Cordon Bleu, The Culinary Institute of America or the Cucina con Vista Cooking School in Florence. Not so David Daniels, executive chef at The Wauwinet on Nantucket since 2006, who makes no bones about having soared to the top of his profession without any formal training at all. While some of his colleagues were busy learning the ropes from the masters and racking up high-powered contacts, Daniels was taking a different road.
Raised in Boston in a large Italian family, Daniels began his career in the restaurant industry as a dishwasher in a Jewish deli. He was 13 at the time, and jobs as a busboy in neighborhood restaurants soon followed. Rather than be discouraged by these unglamorous experiences, Daniels was instead inspired, and along with the support of his step-grandmother, he set out on an unorthodox path to become a chef. Instead of enrolling in cooking school, he sold all his worldly goods and embarked on a road trip — in a 1986 metallic green Honda Accord, no less — with his wife and young child in tow, traveling across the United States in search of cooking experience.
Along the way he racked up jobs working as sous chef at San Francisco's Acqua and executive chef at Ventana Country Inn in Big Sur, Calif.; Pinot Blanc in St. Helena, Calif.; and XV Beacon in his hometown of Boston before taking over the reins at TOPPER'S at The Wauwinet on Nantucket two-plus years ago.
It is easy to see what drew Daniels to this spot. For one thing, TOPPER'S received Zagat's top rating for a hotel restaurant in Massachusetts, and was awarded the Grand Award from Wine Spectator. The property is owned and operated by Nantucket Island Resorts, which also owns the White Elephant, Jared Coffin House, The Cottages at the Boat Basin, White Elephant Hotel Residences and Nantucket Boat Basin.
Inspired by the trend toward small-plate dining, Daniels created a Deck menu that offers such unusual fare as Hudson Valley foie gras served with Peruvian fava beans and coconut lychee glaze. Other creations have included pan-roasted meuniere-basted shad roe with crispy rock shrimp and spicy mayo, as well as the crisp veal sweetbreads with garlic pain perdu and butter-basted crayfish tails. With a nod to the unusual pairing of ingredients, Daniels put these dishes under the menu heading "Odd Things."
Under "Indulgences" you might find Tasting of American Caviar with Yukon Potato Pancakes and a Vodka Shooter, as well as butter-basted Alaskan king crab with truffled hollandaise and salad of micro basil.
Taking full advantage of his location on Nantucket, Daniels uses fresh ingredients in season, often shopping from local suppliers, with special attention paid to seafood. How fresh? In September, guests can catch their own lobsters from The Wauwinet Lady, a 26-foot open-deck boat that plies Nantucket Bay under the supervision of Capt. Rob McMullen. On arrival back at the hotel, Daniels will prepare the day's catch either at TOPPER'S or by candlelight near the bay.
This year Daniels was named host chef for the 2008 Nantucket Wine Festival, and has also been the featured chef at The Sundance Film Festival in Utah and the Festival de L'uminaire in Montréal.
---
Bartlett Farm heirloom tomato salad Serves 4
For the tomatoes:
4 heirloom tomatoes, sliced
1 tablespoon Banyuls vinegar
2 teaspoons honey
1 teaspoon Dijon mustard
¼ cup olive oil
1 teaspoon Núñez extra virgin olive oil
Sea salt and black pepper
Preheat the oven to 400 degrees. Slice the tomatoes. Mix the honey, mustard and vinegar together, then slowly whisk in the olive oil until it forms an emulsified vinaigrette. Season the tomato slices with salt, pepper and Núñez olive oil.
---
For the cheese:
6 ounces Spanish feta cheese, cut into 4 pieces
1 teaspoon chives, sliced
¼ teaspoon dried lemon zest
¼ teaspoon pink peppercorns, crushed
Season the feta cheese with the dried lemon zest, pink peppercorn and chives. Bake the cheese for two minutes.
---
For the garnish:
4 leaves per serving baby red oak lettuce
4 leaves per serving baby red leaf lettuce
Fried shallot rings Basil oil, to taste
Dress the lettuces with the vinaigrette and season with salt and pepper. Add fried shallots and basil oil.
PRESENTATION: Place the tomatoes on the plate. Top with the feta cheese, followed by the baby lettuces and shallots.
---
Wauwinet lobster roll Serves 4
For the sandwich:
1 ½ pounds lobster meat, cooked and diced
¼ cup mayonnaise
¼ cup celery, finely diced
3 tablespoons shallots, finely diced
3 tablespoons chives, chopped
2 teaspoons yuzu juice
2 teaspoons white truffle oil Salt and pepper, to taste
4 lobster rolls
16 romaine lettuce leaves
Finely dice the shallots and celery and chop the chives. Mix the lobster, mayonnaise, celery, shallots, chives, yuzu juice and truffle oil. Season with salt and white pepper.
PRESENTATION: Split the lobster rolls and line with romaine leaves. Fill the rolls with the lobster salad.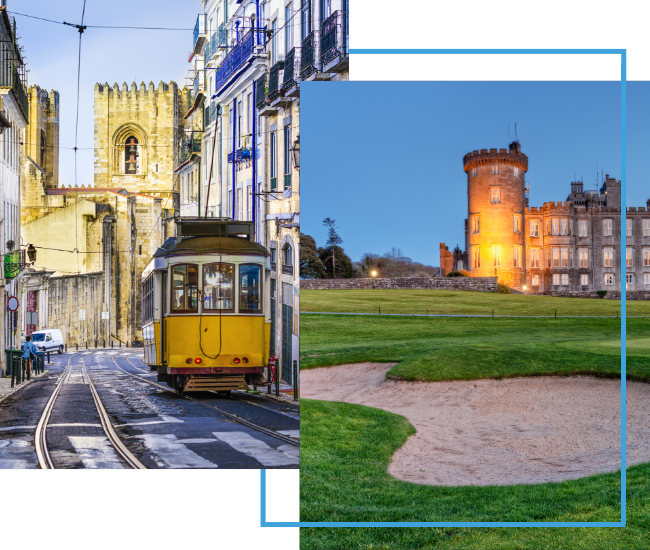 FX Excursions
FX Excursions offers the chance for once-in-a-lifetime experiences in destinations around the world.
Explore Excursions
Corsica with steep, gray cliffs overlooking the Mediterranean and sandy beaches attracting summer visitors, is a French-governed island sometimes confused with Sardinia and Sicily, Italian islands to the south. Fortunately, all three islands share the same love for good wine, food and sun-splashed beaches.
Sponsored Content
IHG Hotels & Resorts is thrilled to announce the launch of a new mobile product feature for members: IHG Wi-Fi Auto Connect. This feature is now available exclusively in the IHG One Rewards mobile app for both iOS and Android users and will automatically connect IHG One Rewards members to WiFi upon arrival at more than 5,000 IHG hotels worldwide — no separate passwords or log-ins needed. This is in addition to the exciting benefits of being an IHG Business Edge member. IHG Business Edge provides small- and medium-sized businesses access to a user-friendly portal that displays comprehensive spending and savings data while providing the convenience of direct booking with a guaranteed discount.
If you're ready to do a little holiday catch-up with your besties, make a beeline for Conrad New York Downtown. The lobby metamorphosed into a holiday forest of heavenly scented, decorated Virginia Spruce trees. Make your first stop ATRIO Barista Station in the lobby for a complimentary hot spiced apple cider (until Dec. 3) or hot chocolate (Dec. 22­–24).