What do a dreadlocked vegetarian pre-med student and a celebrated chef known for featuring farm-to-table ingredients in a fresh take on the flavors of Japan, China, Thailand, Vietnam and Korea have in common?
The answer: They are one and the same.
Chef Gregory Gourdet was an aspiring doctor, with a degree in French no less, when fate intervened in the form of a roommate who was an avid cook, introducing him to a world of culinary pleasures he hadn't previously imagined. After graduating from the University of Montana, the native New Yorker, who grew up enjoying traditional Haitian foods emphasizing fish, rice and beans, roasted pork, pickled chilies, coconut and aromatic herbs, moved back East to enroll in the Culinary Institute of America in Hyde Park, N.Y.
Gourdet became the school's first student to land a highly coveted internship with the Jean-Georges Vongerichten restaurant empire, working his way through the ranks for six years before partnering with fellow Jean-Georges alumni at eateries in New York and then San Diego.
In 2008, Gourdet arrived in Portland, Ore., where he was part of the opening team at Urban Farmer Restaurant in the Nines Hotel. In the spring of 2010, he took the helm at Departure Restaurant, the Nines' modern-Asian rooftop restaurant.
---
Seared sea scallops with pepper relish and spicy herbs Serves 4
For the pepper relish:
6 1⁄2 ounces palm sugar, chopped
4 ounces sugar
4 ounces lime juice
2 ounces fish sauce
2 Thai chilies, de-stemmed
1 red bell pepper, roasted, peeled, fine diced
1 yellow bell pepper, roasted, peeled, fine diced
1⁄2 small red jalapeño, roasted, peeled, fine diced
1 yellow onion, charred black, roasted tender, fine diced
1 1-inch knob of ginger, peeled, minced
1–2 garlic cloves, minced
Salt, to taste
In a blender, combine the palm sugar, sugar, lime juice, fish sauce and Thai chilies; purée until the mixture is a smooth "dressing" consisbon tency. Set aside. Combine the peppers, onion, garlic and ginger. Toss with the dressing. Add salt, to taste.
For the cilantro purée:
1 bunch cilantro
1⁄2 clove garlic
1⁄2 Thai chili
2 teaspoons salt
1⁄4 cup grapeseed oil
Blanch the cilantro in a pot of salted boiling water, then shock it in an ice bath to stop the cooking process. Squeeze all excess water out of the cilantro. Combine cilantro with remaining ingredients in a blender and purée until smooth. Transfer the purée to a container and cool over an ice bath.
For the scallops:
16 ounces sea scallops
Olive oil
Salt and pepper, to taste
Heat the olive oil in a sauté pan. Season the sea scallops with salt and pepper. Add the scallops to the sauté pan. Sear the scallops on both sides and gently cook to desired doneness.
For the chili oil:
20 dry Thai chilies
2 cups grapeseed oil
2 teaspoons salt
Combine all ingredients in a small pan over medium heat. Cook until the chilies are bright red. Remove from heat. Set aside to cool. Transfer the cooled mixture into a blender and purée until smooth. Refrigerate overnight. Strain the mixture, reserving the oil.
For the herb salad:
1⁄2 ounce Thai basil leaves, torn
1⁄2 ounce mint leaves, picked
1⁄2 ounce chives, cut into 3⁄4-inch pieces
Sea salt
1⁄2 lime, juiced
Combine the basil, mint and chiles in a bowl. Dress with sea salt, chili oil (reserve some chili oil for plating) and a few drops of fresh lime juice.
For the garnish:
Chili oil
Olive oil
Presentation: Divide the cooked scallops among four plates. Dot each scallop with a small pool of cilantro purée and a mound of pepper relish. Place a spoonful of herb salad on top of each scallop. Garnish the plate with a few drops of both chili and olive oil
---
Spicy carrot, cucumber and avocado salad Serves 6
10 Japanese or pickling cucumbers, sliced thin
3 large shallots, sliced thin
5 Thai chilies, sliced thin
1 2-ounce knob of ginger, fine julienned
3 cups rice wine vinegar
2 cups sugar
2 tablespoons salt
2 pounds baby carrots, trimmed, peeled, halved and blanched
3 cups sourdough croutons (cube sourdough bread and toss with olive oil and salt)
3 ripe avocados, diced
1 bunch cilantro, washed and picked
Sea salt, to taste
Extra virgin olive oil, to taste
Toasted black sesame seeds
Combine cucumbers, shallots, Thai chilies, ginger, rice wine vinegar, sugar and salt in a bowl. Mix well to dissolve the sugar. Transfer mixture to a smaller container. Refrigerate for at least 2 hours or overnight. Combine the carrots with the cucumber salad. Add avocado, croutons, sea salt, olive oil and cilantro.
Presentation: Divide mixture into six bowls. Drizzle with olive oil and sprinkle with sesame seeds.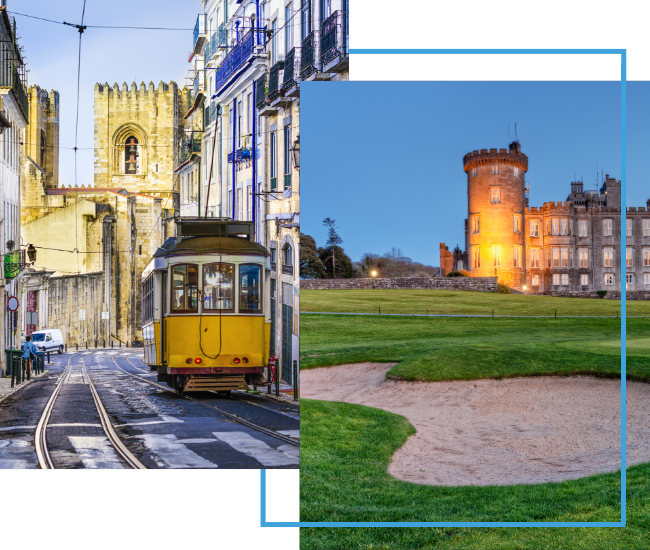 FX Excursions
FX Excursions offers the chance for once-in-a-lifetime experiences in destinations around the world.
Explore Excursions
If fabulous food and beverages are a must-have for any weekend getaway, then look no further than the City of Brotherly Love. Whether your palate has a penchant for vibrant Latin American fare or cozy French cuisine, whether you're an oenophile looking to swirl, sniff and sip your way around the globe or you'd rather sample farm-to-glass cocktails, Philly's got it all this fall. (With the exception of Bolo, which is a short taxi or Uber ride away and definitely worth the trip, the rest of these spots are all within walking distance of each other.)
Sponsored Content
Exclusive Sailing with Global Traveler
From Santoríni to Dubai to New York, some hotels just have that "it" factor that draws visitors far and wide. For some hotels it's their proximity to popular landmarks and attractions, for others it's their amenities. But these hotels have something few can claim: a true room with a view.