Earlier this year, InterContinental Tahiti Resort & Spa announced a partnership with renowned Chef Bruno Oger, now in charge of the direction at Le Lotus, the resort's overwater gourmet restaurant. Oger worked on the development of new menus along with Chef Jacques di Guisto and will supervise the execution of new dishes and training of culinary staff.
Oger, recognized as an expert in French haute cuisine, ranks among the most talented cooks in contemporary French cuisine. He has been passionate about cooking since age 12, and that lifelong passion led him to pick up his first Michelin star in 1997 at La Villa des Lys at Le Majestic in Cannes; a second came in 2005. He opened his own restaurant, La Villa Archange, and was awarded two Michelin stars 10 months after its opening.
Hoping to elevate the perception of cuisine in the South Pacific under this new partnership, Le Lotus provides a stunning setting for diners, overlooking neighboring Moorea. A selection of fine French wines complements the menu.
WHICH FOOD IS YOUR GUILTY PLEASURE? AND ON THE OPPOSITE END OF THE SPECTRUM, WHAT IS ONE INGREDIENT OR FOOD YOU HATE TO USE?
I would say my guilty pleasure is pot-au-feu, a traditional and familial French dish. On the opposite end of the spectrum, I am not a fan of kiwi, so I don't use it often in my kitchen. Though "hate" is a strong word, especially when talking about products!
WHAT DISHES WOULD YOU SERVE AT A PRIVATE DINNER PARTY?
I would serve seafood, for sure! Turbot, lobster, abalones, langoustines … .
WHAT WAS THE FIRST MEAL YOU EVER PRE- PARED ON YOUR OWN?
It was probably some crêpes.
IF YOU COULD DESCRIBE YOUR PERSONAL STYLE IN ONE DISH, WHICH DISH WOULD IT BE AND WHY?
I think it would be Breton lobster, Guéméné andouille and Armorican buckwheat because of the texture, the cooking, the taste. It's the essence of Brittany, which is a big part of my cuisine.
WHICH CULINARY TREND WOULD YOU LIKE TO DISAPPEAR?
I don't have any strong feeling about any particular trend. I think every chef has the right to be inspired by some trends and to see its cuisine evolve during all his or her career, and we have to respect this creative process.
LE LOTUS InterContinental Tahiti Resort & Spa
BP 6014, Fa'a'ā 98702
Tahiti, French Polynesia
tel 689 40 86 5110
tahiti.intercontinental.com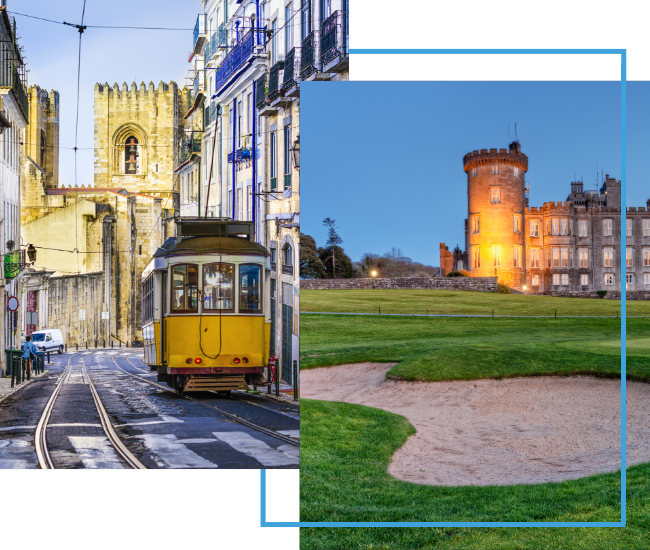 FX Excursions
FX Excursions offers the chance for once-in-a-lifetime experiences in destinations around the world.
Explore Excursions
If fabulous food and beverages are a must-have for any weekend getaway, then look no further than the City of Brotherly Love. Whether your palate has a penchant for vibrant Latin American fare or cozy French cuisine, whether you're an oenophile looking to swirl, sniff and sip your way around the globe or you'd rather sample farm-to-glass cocktails, Philly's got it all this fall. (With the exception of Bolo, which is a short taxi or Uber ride away and definitely worth the trip, the rest of these spots are all within walking distance of each other.)
Sponsored Content
Exclusive Sailing with Global Traveler
From Santoríni to Dubai to New York, some hotels just have that "it" factor that draws visitors far and wide. For some hotels it's their proximity to popular landmarks and attractions, for others it's their amenities. But these hotels have something few can claim: a true room with a view.