CHEF VIRGINIE BASSELOT'S culinary creations extend beyond the actual food all the way to the flatware. Since joining La Réserve Genève Hotel and Spa as executive chef in October 2016, Basselot premiered a new menu and presentation at Le Loti, the hotel's seasonal French restaurant. Reflective of Normandy, where Basselot was raised by parents in the restaurant industry, the menu features classic seafood dishes with a twist. She also oversees the hotel's four other culinary outlets.
Her signature fresh cod in lemon balm butter, reminiscent of her grandmother's cooking, served on a bed of pearl tapioca, arrives on a plate designed by Basselot featuring stylized, embossed orchids on fine china boasting alternating shiny and velvety matte effects that highlight the colors and presentation of the dish. All of the presentation pieces at Le Loti, from the crockery to the candleholders, were revamped to match the new menu.
Cooking is in Basselot's blood — she began working in kitchens at 15 years old. Her career led to a Michelin star in 2014 and the Meilleur Ouvrier de France in 2015. Basselot is only the second female to earn the MOF title, France's highest recognition, since its inception in 1924.
With a passion for authenticity and regional producers, Basselot also delights guests with local specialties, including Volaille Nant d'Avril: roast chicken with cocoa nibs, Jerusalem artichokes and coffee gravy.
WHICH DESTINATIONS INSPIRED YOU, AND HOW HAS THAT INSPIRATION TRANSLATED INTO YOUR COOKING/MENUS?
Asia has been a real source of inspiration for me. The methods and the working tools they use there are so different.
WHOM DO YOU CONSIDER TO BE YOUR CULINARY HERO?
My culinary hero is Eugénie Brazier, known as La Mère Brazier, who opened her eponymous restaurant in Lyon in 1921 and was the first female chef to be awarded three Michelin stars.
WHAT ONE PERSON MOST INFLUENCED YOUR COOKING STYLE, AND HOW?
That would be Chef Éric Fréchon, during the nine years I worked with him.
WHAT IS YOUR FAVORITE FOOD CITY?
Lyon
WHAT DO YOU THINK THE NEXT BIG TREND ON THE FOOD SCENE WILL BE?
The next trend will focus on traditional cuisine that best represents a particular region or country.
Le Loti at La Réserve Genève Hotel and Spa
Route de Lausanne 301
1293 Bellevue
Geneva, Switzerland
tel 41 22 959 59 59
lareserve.ch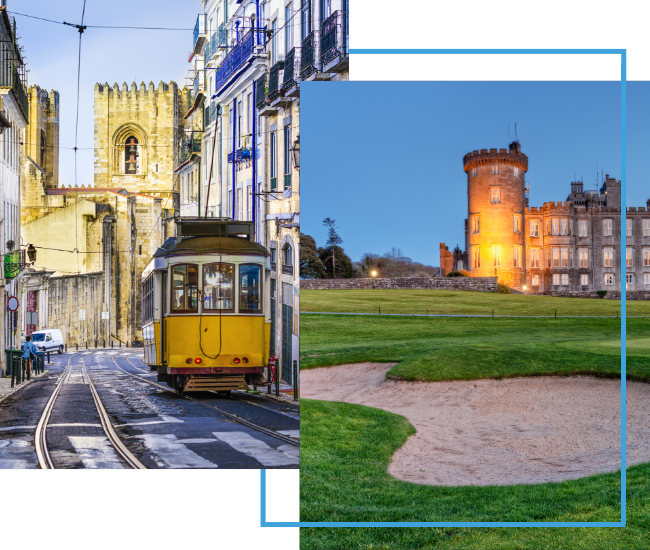 FX Excursions
FX Excursions offers the chance for once-in-a-lifetime experiences in destinations around the world.
Explore Excursions
Think of Tokyo and your mind may wander to the neon signs and bustling crowds of Shibuya and Shinjuku, or the tranquility of the Meiji Jingu shrine, but this huge city offers much to those who explore away from the main tourist areas.
Sponsored Content
Embracing a life well lived often means embracing a life well-traveled. Every journey becomes a canvas for experiences that shape our lives and at the heart of every adventure lies the indispensable companion: quality luggage.
Automotive museums of all sizes will always capture the imaginations of car and racing aficionados. However, the best deliver a lot of substance beyond the machine itself. Some place an emphasis on science and technology or history, while others display iconic cars from film and television. Museums established and operated by the world's top automakers (think Mercedes, BMW, Audi and Porsche in Germany, and Toyota, Honda and Nissan in Japan) have built-in followings.