HAWAIIAN AIRLINES RECENTLY appointed Lee Anne Wong of Honolulu's Koko Head Café its new executive chef. Chief among her responsibilities: leading the airline's ongoing Featured Chef Series. The Featured Chef Series is a collaboration with renowned chefs on trans-Pacific flights that highlights Hawai'i's vibrant culinary cultures and heightens its distinct onboard experience.
Under the direction of Wong, the following chefs will make an appearance on the Featured Chef Series, launched June 1, 2018: Mark Noguchi, cofounder/chef, Pili Group; Eric Oto, chef de cuisine, Hoku's; Wade Ueoka, co-owner/chef, MW Restaurant; and Chang-Wook Chung, owner/chef, Kumsan Restaurant.
Say "Aloha" to a truly exceptional onboard culinary experience with Hawaiian Airlines.
WHICH DESTINATIONS INSPIRED YOU, AND HOW HAS THAT INSPIRATION TRANSLATED INTO YOUR CULINARY CONCEPTS?
I've been so fortunate to travel all over the world, but I have a few destinations I return to time and time again, Japan being one of them. I've spent the last eight years traveling to Japan. I've staged at kaiseki restaurants in Kanazawa and Kyoto and most recently spent time working with Hawaiian Airlines' catering partners at Kansai, Narita, Haneda and Chitose airports while I was creating the menus for the inbound Japan route. Japanese cuisine thrives here in Hawai'i, and I love utilizing Japanese ingredients and flavors in unexpected ways — furikake chicken breast in a wakame-ginger beurre blanc, for example.
WHOM DO YOU CONSIDER TO BE YOUR CULINARY HERO?
André Soltner. I worked as the executive chef of events and continuing education at the French Culinary Institute (now the International Culinary Center), and one of my jobs was working with our culinary deans. Chef André, of the famed Lutece restaurant, is the dean of Classic Studies and did a live demonstration once a month in my kitchen showcasing some of his classic Alsatian recipes. I worked side by side with André, helping him get ready for his event, and just talked story with him all day. He regaled me with tales of when he was a young apprentice in the 1940s and how things worked in the kitchen before electric appliances and all the luxuries we have today in a modern kitchen. Hence my motto, "What would André do?" Whenever something is going terribly wrong in the kitchen, I pause, take a breath and ask myself that question.
WHAT ONE PERSON MOST INFLUENCED YOUR COOKING STYLE?
Definitely Marcus Samuelsson and Nils Noren, executive chef and chef de cuisine at the time, respectively, of Aquavit. It was my first job, back in 2000, where they both mentored me and taught me how to create a dish and write a menu. While a Scandinavian restaurant, they both infused global ingredients and ideas into the menu in unexpected ways, from the flavors of Southeast Asia to the native spices of Samuelsson's Ethiopian heritage. That really led me to not only travel and discover more about these flavors but also continue to be bold in the kitchen, blending culture and technique.
WHAT IS YOUR FAVORITE FOOD CITY?
Tokyo
WHAT DO YOU THINK THE NEXT BIG TREND ON THE FOOD SCENE WILL BE?
Vegetarian focus, if it isn't already happening.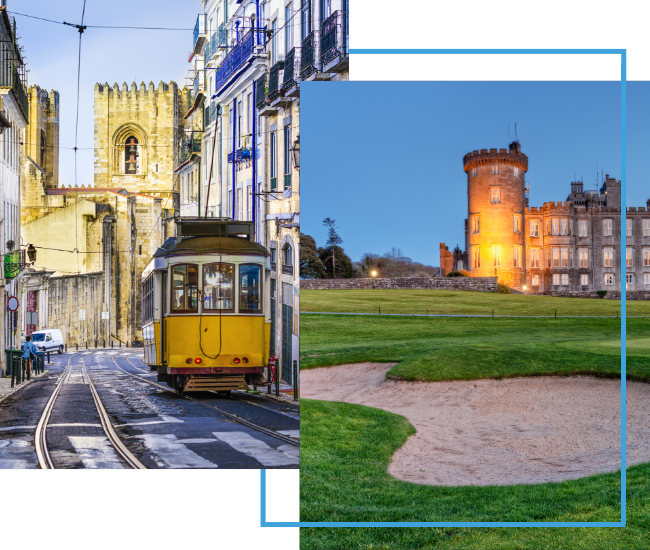 FX Excursions
FX Excursions offers the chance for once-in-a-lifetime experiences in destinations around the world.
Explore Excursions
A new and expanded campus at the Buffalo AKG Art Museum has been completed, reopening this summer and featuring new architecture designed by the architectural office of OMA New York, led by partner Shohei Shigematsu and project architects Lawrence Siu and Paxton Sheldahl, with Cooper Robertson (executive architect). The new expansion includes the Jeffrey E. Gundlach Building and extensive renovations to existing buildings. A $20-million commitment from New York State and Governor Kathy Hochul helped fulfill the expansion's budget and completes the $230 million capital campaign, the largest campaign for a cultural institution in the history of Western New York State.
Sponsored Content
Don't risk losing all the money you've spent if you must cancel your trip at the last minute. Allianz Travel Insurance can give you:
Ever since opening in 2021, Nobu London Portman Square has served as the focal point for many gatherings, stays and experiences. This fall the hotel's Nobu Bar adds four more reasons to visit with an exciting array of offerings, menus and events.