IN A FIRST-OF-ITS-KIND PARTNERSHIP, Singapore Airlines and AeroFarms, the leader in indoor vertical farming, launched a Farm-to-Plane initiative to bring the world's freshest inflight produce to Singapore flights from Newark International Airport and John F. Kennedy International Airport.
Using produce grown within a five-mile radius of EWR and picked frequently yearround, Antony McNeil, director of food and beverage, Singapore Airlines, incorporated the greens into three dishes: The Garden Green featuring asparagus, broccolini, avocado, hot smoked salmon and AeroFarms' mixed salad greens with lemon vinaigrette; Heirloom Tomato Ceviche with cured ham, palm hearts, AeroFarms' arugula and spiced tomato dressing; and the Soy Poached Chicken including pickled ginger vinaigrette, AeroFarms' baby bok choi, zucchini ribbons and sweet potatoes.
In his role, McNeil oversees food and beverage; innovation; design development; and customer experience to ensure culinary excellence in flight and in lounge operations worldwide.
WHICH FOOD IS YOUR GUILTY PLEASURE? AND, ON THE OPPOSITE END OF THE SPECTRUM, WHAT IS ONE INGREDIENT OR FOOD YOU HATE TO USE?
A simple vanilla milkshake, which takes me back to family holidays in New Zealand, when I was young. I loved the simple pleasure of walking down the road to the corner store with a handful of coins from my grandfather to ask the storekeeper, with a cheeky grin, if I could get an extra scoop of ice cream and a few extra shots of vanilla syrup to bump up the flavor. I'll never forget watching the milkshake cup being filled and then the whir of the Hamilton Beach milkshake blender. It's hard to beat a vanilla shake!
I tend to shy away from adding matcha or green tea powder to desserts, pastries or beverages, as I find it's often excessively applied. I much prefer the Japanese tea experience — it's a more authentic way to enjoy the green tea tradition.
WHAT DISHES WOULD YOU SERVE AT A PRIVATE DINNER PARTY?
I have a couple of go-to dishes, often at the request of my guests. Coconut-braised beef short rib is a take on a Southern Thai dish, rich and luscious from the coconut cream, sweet and salty, slightly spicy, cooked 24 hours in a slow cooker. Paris mashed potatoes are the perfect accompaniment. With rich ingredients of potatoes, cream and butter, it is absolute decadence. A classic Caesar salad with a whole egg; roasted garlic; anchovy dressing; crisp Romaine; wafer-thin, maple-smoked, sugar-cured bacon, roasted until crisp; and Parmesan crostini with olive oil and herbs. Then, to finish, apple tarte tartin and homemade vanilla ice cream.
WHAT WAS THE FIRST MEAL YOU EVER PREPARED ON YOUR OWN?
It was a pan-grilled, toasted ham and cheese sandwich, buttered on the outside to give it a golden finish, with shaved ham off the bone and sharp, aged Cheddar melting through the ham. Tasty!
IF YOU COULD DESCRIBE YOUR PERSONAL STYLE IN ONE DISH, WHICH DISH WOULD IT BE AND WHY?
I would say dry-aged ribeye on the bone, slow-roasted over charcoal, accompanied by a crisp garden salad using the super-fresh AeroFarms salad greens we serve in flight. Also, I'd add oven-roasted fingerling potatoes and a classic Bearnaise sauce. In my years designing menus for SIA, I'm convinced the simple things are the best: uncomplicated, well-seasoned, cooked with love and a reflection of my culinary journey from humble beginnings to high-end dining to the world's best airline. It's a return to the classics. We work to bring this to in-flight menus: simple, quality ingredients; maximum flavor; expert preparation; beautiful presentation.
WHICH CULINARY TREND WOULD YOU LIKE TO DISAPPEAR?
The use of truffle oil. I would have also included kale; however, after discovering AeroFarms' baby kale leaves, I've become such a convert that we use them in our in-flight meals — soft, sweet, crunchy, easy to eat, tasty!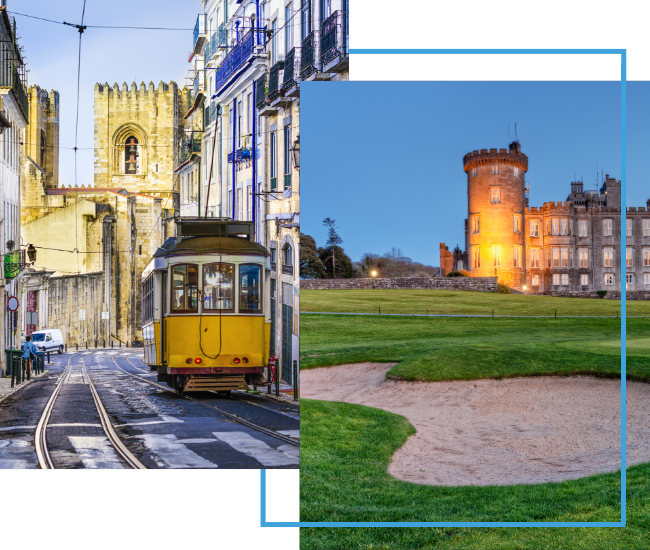 FX Excursions
FX Excursions offers the chance for once-in-a-lifetime experiences in destinations around the world.
Explore Excursions
The Perelman Performing Arts Center (PAC NYC), the cultural cornerstone and final public element of the World Trade Center site, opened this September.  The new performing arts center in Lower Manhattan provides a dynamic home for the arts, serving audiences and creators through flexible venues enabling the facility to embrace wide-ranging artistic programs.
Sponsored Content
United Airlines is in the midst of a major initiative to modernize its fleet over the next several years. After first announcing the plan in 2021, planes fitted with United's signature interior are finally beginning to appear across the airline's narrowbody fleet of Boeing and Airbus planes. United flyers are sure to notice these enhancements from the moment they step on board: Each new or updated plane sports remodeled seats, seatback entertainment screens for everyone, Bluetooth connectivity and more, all adding up to a better experience on every journey.
Whether you call secondhand fashion treasure troves "thrift stores," "fripperies," "charity shops," "vintage boutiques" or something else, shifting the paradigm from "old clothes" to "new finds," you may find the best, most conversation-starting souvenirs inside these shops and neighborhoods located in the world's most fashionable cities and a few unexpected places.