When the Outrigger Laguna Phuket Beach Resort opened in March, it brought with it the highly regarded culinary stylings of Chef Roberto Conrad to oversee all of the new resort's restaurants. By fostering a close relationship with farmers, fishermen and suppliers, Conrad creates a cuisine that emphasizes local ingredients, seasonality and sustainability.
The Swiss native studied at Foce del Cassarate in Lugano, Switzerland. Following his apprenticeship at the Admiral Hotel Lugano, Conrad honed his skills as executive chef at 5-star hotels around the world, including the InterContinental Shanghai Puxi, The Siam Kempinski Hotel Bangkok, The Regent Beijing, The Westin Kuala Lumpur and the Hotel Plaza Athénée Bangkok, among others. Chef Conrad speaks Italian, English, French and German.
At the Outrigger Laguna Phuket Beach Resort, guests can savor a variety of cuisines, no doubt inspired by Conrad's global experiences. Locavore serves fresh-caught seafood and local ingredients, prepared with Asian and European influences. Metzo Bistro's mezze, tapas, antipastos, meats and salads are rich and inviting. The Edgewater Bistro is known for classic Thai dishes.
Wherever visitors choose to dine at the resort, each flavorful meal is guaranteed to be a direct reflection of Chef Conrad's 'round-the-world journey.
Braised beef with potato purée and foie gras
Serves 4
For the braised beef:
2¾ pounds beef cheek
Salt, to taste
Black pepper, to taste
1 cup carrots
1 cup celery
1½ cups onions
½ tablespoon rosemary
4 bay leaves
⅔ tablespoon thyme
2 cups red wine
4 ¼ cups vegetable stock
Cut the meat in four pieces, sprinkle with salt and pepper, and fry in a pan on high heat until golden brown to sear the outside. Cut all vegetables into 1-inch cubes. Add vegetables and herbs to the pan and continue to cook on medium heat. Put everything into a baking tray; add red wine and vegetable stock and cover the tray (with foil or cover) and cook in the oven for 7 hours (or until nice and tender) at 200 degrees.
When finished cooking, remove the pan from the oven and remove the meat. Filter the remaining sauce into a sauce pan and reduce until it reaches your desired consistency.
For the potato purée:
1 cup boiled potato
⅓ cup milk
6 ½ tablespoons butter
Salt, to taste
Boil whole potato with skin until soft. Peel the potato as soon as it can be handled. Mash the potato using a potato ricer (smallest hole) into a large mixing bowl.
In a small pot, heat milk and butter on medium heat just until the milk starts to boil, then pour into the bowl of mashed potato in small quantities and mix with a wooden spoon. Continue adding milk mixture until potatoes are smooth and creamy. Finish with salt to taste.
For the presentation:
4 pieces (1 ½ ounces each) escalope of foie gras
½ cup shallots
Flour
Oil
Pan-fry the foie gras in a non-stick pan at a high temperature until browned on the outside. Be careful not to cook too long. The inside should be soft and melt in your mouth.
Slice the shallots into thin slices. Powder with flour. Deep-fry in hot oil until golden brown.
PRESENTATION: Onto each of four deep plates, place two spoons of potato purée, then stack the meat, then the foie gras. Finish with a generous spoon of sauce and fried shallot.
Tiramisu in a glass
Serves 3–4 (depending on the size of the glass)
⅔ cup mascarpone
3 tablespoons powdered sugar
2 egg whites, whipped
½ cup espresso or strong reduced coffee
2 tablespoons Kahlua
1 box ladyfingers
2 teaspoons semi-sweet chocolate, finely chopped, for garnish
2 mint leaves, for garnish
Place the mascarpone and powdered sugar in a mixing bowl and beat several minutes with an electric mixer on high speed until smooth and creamy. Slowly and gently fold in the egg whites with a plastic spatula. Set aside.
Pour the coffee and Kahlua into a shallow bowl. Dip both sides of the ladyfingers briefly into the coffee mixture. Use as many as you like according to the size of the glass you choose.
PRESENTATION: Place the ladyfingers in each glass (when they are soft, they can be adjusted to fit around the edge). Spoon the mascarpone mixture into the center of each glass; garnish with the chopped chocolate pieces and mint leaves. Serve.
Red beet risotto with cream of Parmesan
Serves 4
For the red beet risotto:
5–6 cups chicken stock
1 tablespoon olive oil
1 small onion, minced
1 ½ cups Arborio rice or carnaroli
¼ cup white wine
1 cup natural, unsweetened red beet juice
3 tablespoons unsalted butter, room temperature
⅔ cup grated Parmesan cheese
Salt and pepper, to taste
Bring the stock to a simmer in a saucepan. Heat the olive oil in a separate 3-quart pot and cook the onion over medium heat, stirring until the onion is golden but not brown (about 3 minutes).
Add the rice to the onion and stir to coat the rice. Deglaze with the wine. Turn the heat to medium-high; add at once all the red beet juice and then add about ½ cup of the stock and keep the mixture boiling, stirring constantly. As soon as the stock has been absorbed, add another ½ cup of stock and stir. The risotto must keep boiling, but it must not stick to the pot. The whole process may take 18–20 minutes. Once all the stock has been absorbed and the risotto is tender (but still al dente), remove the pan from the heat and quickly stir in the butter and Parmesan. Season to taste with salt and pepper.
For the cream of Parmesan:
½ cup cream
¾ cup grated Parmesan cheese
In a small pot, combine the cream and grated Parmesan cheese and bring to a boil on high heat. As soon as it starts to boil, pour into a blender and blend on high until creamy, about 10 to 15 seconds.
PRESENTATION: Put the risotto on a flat plate and dress with cream of Parmesan sauce.
Outrigger Laguna Phuket Beach Resort
Laguna Village
323 Moo 2
Srisoonthorn Road
Cherngtalay
Thalang, Bangtao Bay
Phuket 83110
Thailand
tel 66 76 360 600
outrigger.com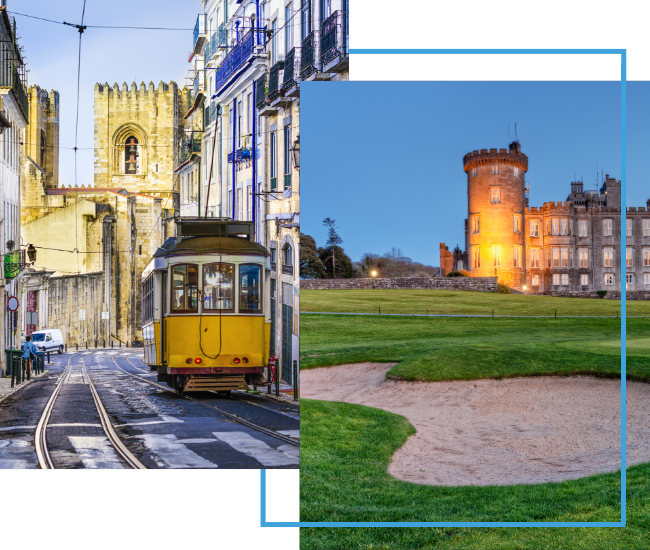 FX Excursions
FX Excursions offers the chance for once-in-a-lifetime experiences in destinations around the world.
Explore Excursions
Think of Tokyo and your mind may wander to the neon signs and bustling crowds of Shibuya and Shinjuku, or the tranquility of the Meiji Jingu shrine, but this huge city offers much to those who explore away from the main tourist areas.
Sponsored Content
Are you looking to enhance your business trip with a little leisure? Look no further than Portugal, a country renowned for its captivating blend of history, culture and natural beauty. And with TAP Air Portugal, you can effortlessly transform your business trip into an unforgettable bleisure adventure. Discover why Portugal and TAP Air Portugal are the perfect combination for an enriching and rejuvenating experience.
Automotive museums of all sizes will always capture the imaginations of car and racing aficionados. However, the best deliver a lot of substance beyond the machine itself. Some place an emphasis on science and technology or history, while others display iconic cars from film and television. Museums established and operated by the world's top automakers (think Mercedes, BMW, Audi and Porsche in Germany, and Toyota, Honda and Nissan in Japan) have built-in followings.