Try this recipe by Tryall Club Executive Chef Kai Bechinger.
Poached jerk-pepper shrimp with hot and spicy vine-ripe tomato couscous salad, green asparagus and triple-color bell pepper marmalade
16 spears green asparagus
16 U16/20 black tiger shrimp
6 cups cold water
1 teaspoon sugar
2 teaspoons sea salt
1 teaspoon fresh lime juice (or substitute lemon juice)
3 teaspoons jerk seasoning
1 or 2 scotch bonnet peppers
100 ml white wine
1 cup diced, seeded tomatoes
2 cups pre-cooked couscous
½ ounce butter
Trim 2 inches from the bottom of each asparagus spear. Peel the asparagus from just below the head to the bottom.  Retain the trimmed ends for the stock. Set the trimmed spears aside. Shell the shrimp, leaving the tail intact; devein and rinse. Retain the shrimp shells for the stock. Set aside the peeled shrimp.
In a non-reactive pot, combine water, shrimp shells, asparagus trimmings, sugar, sea salt, lime juice, jerk seasoning, scotch bonnet peppers and white wine. Bring to a boil over high heat. Reduce heat and simmer for 15-20 minutes. Strain the stock into another pot and discard the peels and trimmings.
Return the stock to the heat and bring to a boil. Add the asparagus spears, reduce heat and simmer for 5-8 minutes, until the spears are al dente. Remove the asparagus from the pot; shock in ice water, dry and set aside.
Bring the stock to a boil again. Add the shrimp, reduce heat and simmer for 3-4 minutes. Remove the shrimp from the pot; shock in ice water, dry and set aside.
Strain the stock through a fine sieve or cheesecloth. Return the strained stock to the heat and bring to a simmer. Reduce to approximately 2 cups.
Place 2 cups of pre-cooked couscous in a bowl. Add 2 cups of boiling asparagus-shrimp stock. Let sit for 7-8 minutes. Fluff with a fork and add butter to taste.
Press a 1-inch layer of couscous into the bottom of a glass jar. Layer with ¼-inch of diced tomatoes. Add another 1-inch layer of couscous, followed by another layer of tomatoes and end with a layer of couscous.
For the triple-color pepper marmalade:
1 16-ounce jar pepper jelly
1 teaspoon extra virgin olive oil
1 tablespoon finely diced red bell pepper
1 tablespoon finely diced green bell pepper
1 tablespoon finely diced yellow bell pepper
2 teaspoons fresh lime juice
2 turns pepper (from a pepper mill)
Fine sea salt, to taste
Heat the olive oil in a small non-reactive pan over low heat. Add the bell peppers and sauté. Add remaining ingredients. Reduce by one-quarter. Keep warm until ready to plate.
Heat up a small non reactive pot under low heat add the olive oil and shortly sauté Triple Color Peppers then add all other ingredients and reduce by a ¼ . serve Marmalade warm
For the garnish:
12 strands spaghetti pasted, deep-fried to crispy golden brown
4 stems purple basil flower
4 sprigs fresh dill or fennel
2 small yellow plum tomatoes, sliced lengthwise
2 fresh limes, cut in quarters
Assorted baby lettuce
4 springs rosemary
4 bamboo skewers
PRESENTATION: Place 4 shrimp on each skewer. Place the skewers into the jars with the tomato and couscous layers and garnish as shown. Serve at room temperature.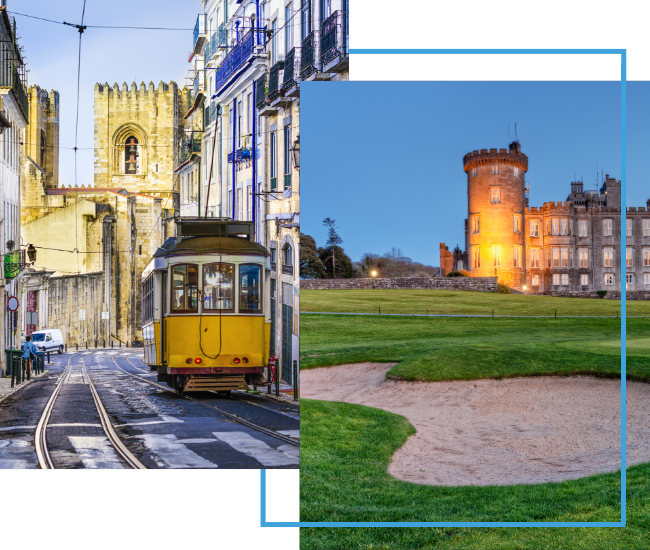 FX Excursions
FX Excursions offers the chance for once-in-a-lifetime experiences in destinations around the world.
Explore Excursions
There's no doubt the northern lights are awe-inspiring and spectacular. Unfortunately, they're also fickle and fleeting, and despite your best-laid plans of checking this item off your bucket list, sometimes Mother Nature's luminescent show just doesn't cooperate. But one cruise line has a new fail-safe in place.
Sponsored Content
Experience the life-changing destination of Greece by exploring its island gems in the Ionian Sea. Scattered off the western coastline of Central Greece, to the south of Peloponnese, the Ionian Islands are an island group comprising large and small islands.
Think you need a degree in sailing to enjoy a yachting holiday? Dream Yacht Worldwide, a leader in yacht charters, wants you to relax and enjoy the journey. Newly expanded to include the British Virgin Islands, Martinique, Tahiti and the Seychelles, the "Easy Crewed" offered by Dream Yacht Worldwide also include charter options in Greece and Croatia.