Peek inside the open kitchen at Clink and there's no doubt who's in charge. Isadora Sarto, chef de cuisine for the aptly named dining venue at Boston's Liberty Hotel, sets an energetic tone that carries through to the brick-and-wood dining room where a tapas-style menu encourages lively interaction.
Clink, as in "getting thrown in the clink," plays on the site's history. Located in Boston's former Charles Street Jail, which housed prisoners from 1851 to 1990, the hotel retains much of its historic architecture including prison bars and catwalks. A replica of the building's original cupola caps the five-story lobby atrium.
Sarto, whose mother's storied lack of culinary finesse ignited her own passion for food — she claims she learned to cook in "self-defense" — channels her energy into a diverse menu designed for communal eating, sharing and tasting.
"I believe in truth of concept when cooking," Sarto said. "I cook what I like to eat and apply seasonality and technique to create a perfect dish. If I'm cooking an Indian dish, I want it to taste like Indian and if it's French, it tastes like classic French, but I don't pigeonhole myself to just one type of cuisine."
Sarto, who began her fine-dining career working with Ritz-Carlton Hotels' Executive Chef Vernon Morales, was most recently affiliated with the Boulud restaurant group, cooking under Michelin-star chef Daniel Boulud.
---
GET OUT OF JAIL FREE
It's a rare night when a chef [or busy business traveler] gets home in time to cook a meal. This "Get Out of Jail Free" dinner will put you back in the good graces of loved ones waiting at home. Open up a nice bottle of Burgundian Chardonnay (Chassagne Montrachet would be perfect) and enjoy the night. – Chef de Cuisine Isadora Sarto
Endive, watercress, apple salad with goat cheese crostini and pomegranate vinaigretteServes 2
For the salad:
1 head endive cut into thin strips (chiffonade)
1⁄2 bunch watercress, washed and fibrous stems removed
6 slices Granny Smith apple
1 teaspoon chopped chive
For the crostini:
4 slices French baguette, about 1⁄4-inch thick
2 tablespoons goat cheese (soft chevre)
Fresh cracked pepper, to taste
Spread goat cheese onto baguette slices, season with fresh cracked pepper and toast in the broiler for 3 minutes.
For the vinaigrette:
1 ounce pomegranate juice
1⁄2 teaspoon honey
1 tablespoon red wine vinegar
1-1⁄2 ounces extra virgin olive oil
1-1⁄2 ounces grapeseed or canola oil
Salt and pepper, to taste
Combine pomegranate juice, honey and vinegar. Whisk in oils and season with salt and pepper.
PRESENTATION: Arrange endive, watercress and apple on the plate. Drizzle with pomegranate vinaigrette and top with goat cheese crostini. Sprinkle with chopped chive. Serve immediately.
---
Bacon-scented scallops with fall squash and brown butter Serves 2
For the squash:
2 butternut squash, halved and seeded
1 tablespoon brown sugar
1 tablespoon olive oil
1 pinch nutmeg
Salt and pepper, to taste
Preheat oven to 350 degrees. Arrange squash in baking dish and season cavity with brown sugar, olive oil, salt, pepper and nutmeg. Wrap with aluminum foil and bake for about 40 minutes or until tender. Remove from oven, scrape out the pulp of the squash and discard the skin. Mash pulp with a fork or mixer, season with salt and pepper and keep warm in a bowl.
For the scallops:
6-8 sea scallops (approximately one pound)
4 slices thick-cut bacon (or guanciale cut into 1⁄4-inch strips)
1⁄4 cup orange juice
1 tablespoon unsalted butter
Salt and pepper, to taste
Rinse scallops and pat very dry. Crisp the bacon in a nonstick pan. Remove bacon from the pan and drain on paper towels, leaving about 1 tables poon bacon fat in the pan to sauté scallops. Season scallops with salt and pepper, add to the pan and sear on medium-high heat for about 3 minutes. Place pan in the oven for additional 2 minutes at 350 degrees (5 minutes for well done). Return pan to stovetop. Remove the scallops from the pan and add 1 tablespoon of butter. Gently swirl pan until butter becomes slightly caramelized (a couple of minutes after the butter stops bubbling), then add the orange juice and cook for 1 more minute.
Remove from heat and season sauce, if necessary.
PRESENTATION: On the plate, arrange the scallops on top of the squash puree, sprinkle with bacon and spoon the brown butter sauce over the scallops.
---
Red wine poached pears with vanilla mascarpone Serves 2
2 pears, Bartlett or Anjou
1 bottle red wine, cabernet or pinot noir
1 cup granulated sugar
1 stick cinnamon
2 cloves
1 cup mascarpone cheese at room temperature
1⁄2 teaspoon vanilla extract
1 tablespoon powdered sugar
1 tablespoon chopped pecans (optional)
Peel the pears, leave whole. In a medium saucepan, combine wine, granulated sugar, cinnamon and cloves. Add the whole peeled pears and cook on low heat for about 40 minutes or until tender. Once tender, remove the pears from the pan and refrigerate. Strain the wine and reduce on high heat until it has a syrup consistency. In a bowl, mix the mascarpone with the vanilla extract and powdered sugar. Once cooled, slice the pears in half and remove the cores. Place the pears in the oven at 300 degrees, just to warm.
PRESENTATION: Serve two halves of pear garnished with the chopped pecans, a dollop of the vanilla mascarpone and a drizzle of the reduced wine syrup.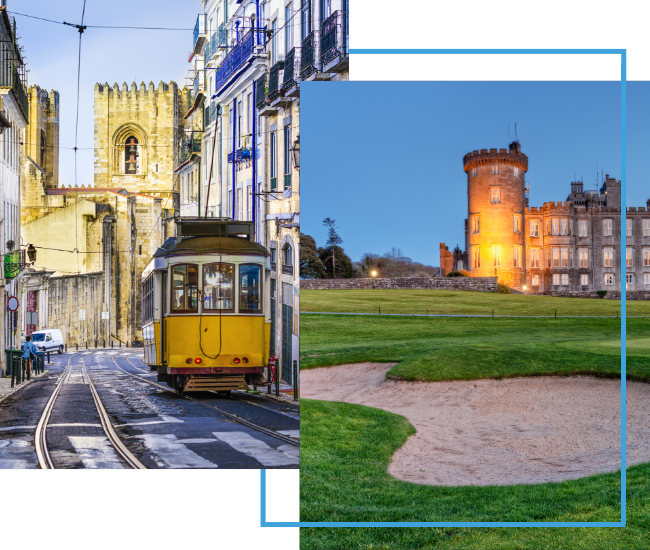 FX Excursions
FX Excursions offers the chance for once-in-a-lifetime experiences in destinations around the world.
Explore Excursions
A new and expanded campus at the Buffalo AKG Art Museum has been completed, reopening this summer and featuring new architecture designed by the architectural office of OMA New York, led by partner Shohei Shigematsu and project architects Lawrence Siu and Paxton Sheldahl, with Cooper Robertson (executive architect). The new expansion includes the Jeffrey E. Gundlach Building and extensive renovations to existing buildings. A $20-million commitment from New York State and Governor Kathy Hochul helped fulfill the expansion's budget and completes the $230 million capital campaign, the largest campaign for a cultural institution in the history of Western New York State.
Sponsored Content
Nashville's once-modest skyline continues to evolve as its luxury market grows. Lavish hotel properties are added to the landscape while acclaimed chefs stake claim in the robust culinary scene and premier cultural offerings round out the city's repertoire.
Ever since opening in 2021, Nobu London Portman Square has served as the focal point for many gatherings, stays and experiences. This fall the hotel's Nobu Bar adds four more reasons to visit with an exciting array of offerings, menus and events.