HE STARTED EARLY — LITERALLY.
Chef Michael Bates-Walsh's career began in high school, when he made bagels before class. His skillset greatly broadened after experiences at a variety of restaurants, inns and resorts. Today he brings his techniques to The Copper Grouse at Kimpton Taconic Hotel in Manchester, Vermont.
His seasonal menus with regional, locally sourced, sustainable ingredients and attention to specific dietary needs are on display at The Copper Grouse, rooted in the traditions of American craft cooking. Artisan spirits, beers and wine; attentive service; and convivial and community-oriented dining experiences complement the fresh cuisine.
Bates-Walsh joins Kimpton Taconic Hotel from Beauport Hotel in Gloucester, Massachusetts. Having worked at various other locales in Vermont, including Westin Portland Harborview Hotel and Equinox Resort, he is eager to return home and to his roots in his role at The Copper Grouse.
WHICH DESTINATIONS INSPIRED YOU, AND HOW HAS THAT INSPIRATION TRANSLATED INTO YOUR CULINARY CONCEPTS? I find Italy very inspiring. Each region has unique flavors and techniques that highlight the ingredients available seasonally and locally. I've kept that in mind throughout my culinary career and place a high priority on highlighting local flavors in all my menus.
WHOM DO YOU CONSIDER TO BE YOUR CULINARY HERO? Jeremiah Tower is, without a doubt, my culinary hero. His innovative thinking, passion and simple elegance redefined American cuisine in a way no other chef had done before him or has since. He demonstrated a high-end restaurant doesn't have to be stuffy; it's just all about great food and great service — all done with great energy.
WHAT ONE PERSON MOST INFLUENCED YOUR COOKING STYLE? It's hard to pick one, but I think Daniel Jackson had the greatest influence on my cooking style because of his similar thinking to Jeremiah Tower. He taught me to not overthink menu items, to let the quality ingredients do the work, and that flawlessly executed, simple dishes are often more impactful than the most complex ones. He demonstrated an appreciation for local, seasonal flavors that highlight the personality of a restaurant and location — and an ability to bring the heart of a place to each dish.
WHAT IS YOUR FAVORITE FOOD CITY? San Francisco — it's a melting pot of all different kinds of cuisine while at the same time being arguably the birthplace of a unique American cuisine.
WHAT DO YOU THINK THE NEXT BIG TREND ON THE FOOD SCENE WILL BE? In many restaurants, menu items have become so complex. I expect we'll see the trend of "going back to basics" with an emphasis on simple dishes with simple items. These days, people are becoming more ingredient-conscious, and dishes and products with fewer ingredients are becoming more and more popular.
Or maybe the all-day, not-just-for-breakfast sandwich? Who doesn't love a good egg sandwich?
THE COPPER GROUSE
Kimpton Taconic Hotel
3835 Main St.
Manchester, VT 05254
tel 802 362 0147
taconichotel.com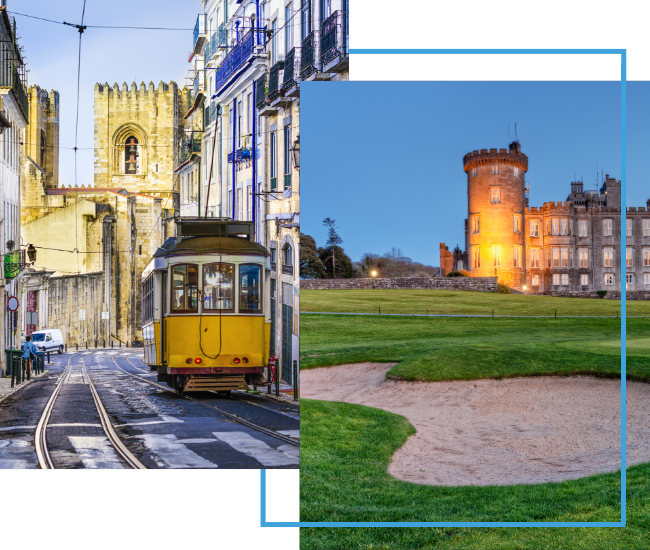 FX Excursions
FX Excursions offers the chance for once-in-a-lifetime experiences in destinations around the world.
Explore Excursions
There may not be snow in Los Angeles this season, but Waldorf Astoria Beverly Hills is certainly full of the holiday spirit, with Christmas, Hanukkah and New Year's events happening in the hotel's gorgeous event spaces.
Sponsored Content
From the moment you step onboard Air Tahiti Nui's Tahitian Dreamliner, you will be transported to The Islands of Tahiti. The French Polynesian carrier considered every detail to awaken its passengers' senses, creating the feeling you are already on the Islands while 30,000 feet in the air.
Looking for fun things to stuff into the toe of a few holiday stockings? Here are some great choices: